A first-timer's guide to Australia's Kangaroo Island
Where to play, eat, and stay—and how you can help the island recover from devastating bushfires

By Bianca Bujan

9 Aug 2022 • 3 minutes read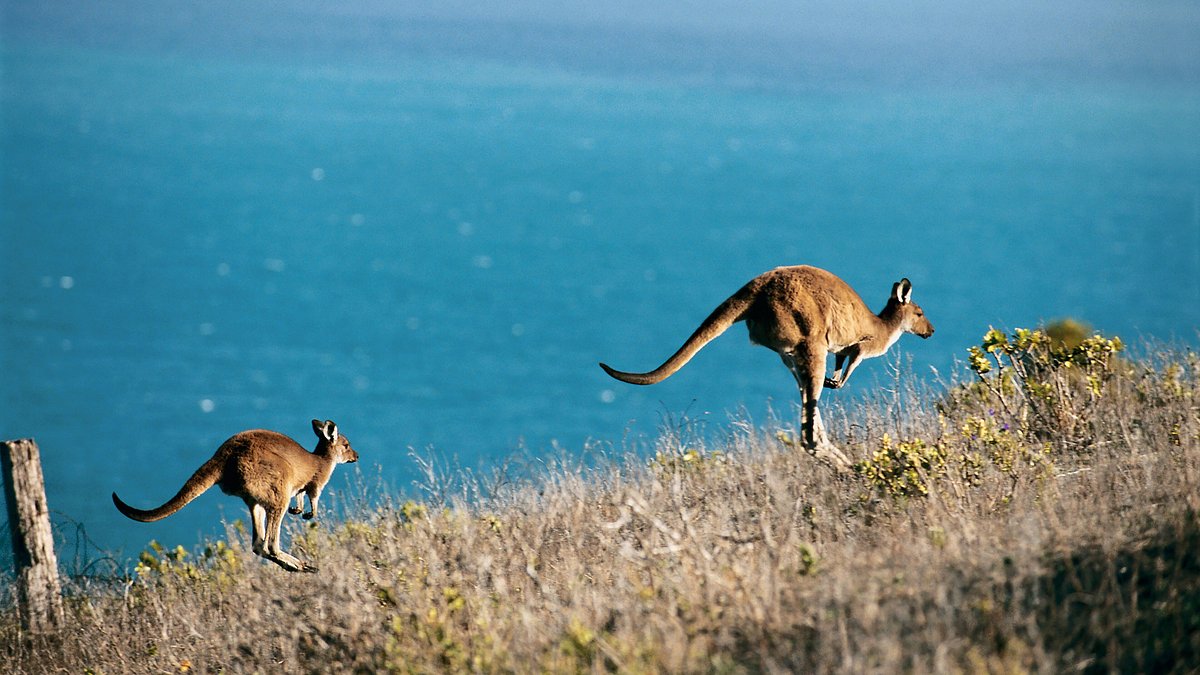 One of the world's great nature-based destinations, Kangaroo Island is just a 30-minute flight from Adelaide, but feels a million miles away from mainland Australia. Animals—including species found nowhere else in the world—outnumber people here, earning the island the nickname "Australia's Galapagos."
Until 2020, a trip to Kangaroo Island meant untamed landscapes and close encounters with glossy black cockatoos, clusters of kangaroos, and koalas napping in eucalyptus trees. Then catastrophic bushfires swept the island, burning more than half the land and wiping out 40,000 animals, including several threatened species.
Thankfully, Kangaroo Island has made an impressive comeback over the past two years—new-growth trees already stand at nearly half the height of those that burned, and wildlife populations are slowly recovering. The tourism industry has bounced back as well and is ready to welcome new visitors to the island.
Below, we've rounded up the best places to play, eat, and stay on a visit to Kangaroo Island, plus how you can help the destination's continued recovery efforts.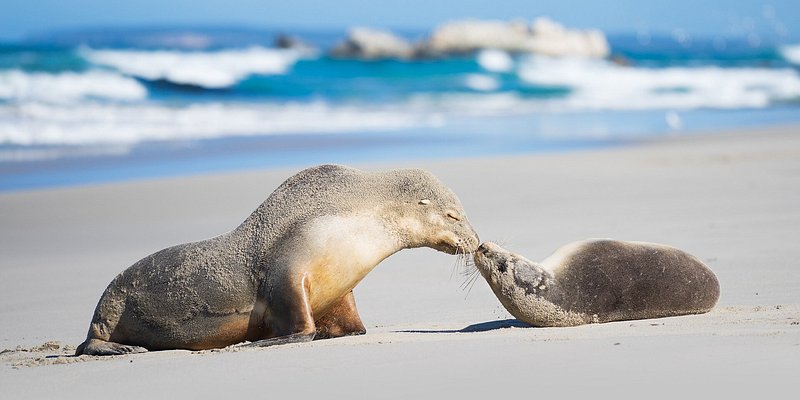 What to do
Set out on a South Australian safari with a local tour guide. Exceptional Kangaroo Island leads small-group day tours, which include wildlife encounters; treks to the island's most iconic sites; locally sourced meals served in spectacular, remote locations; and access to secret beaches and hiking spots. Also available are eco bike tours that travel along backroads and private trails to the birdwatcher's paradise of Cygnet Estuary Conservation Park, home to more than 250 types of birds, including endemic subspecies like the crimson rosella.
For more unique wildlife, head to Seal Bay Conservation Park to watch endangered Australian sea lions swim, sun, and spar in their natural habitat. Be sure to also spend a day at Flinders Chase National Park to check out the Remarkable Rocks (massive granite boulders perched on a cliff above the sea) and Admirals Arch, a stalactite-lined archway that ends in a collection of rock pools where fur seal pups like to play.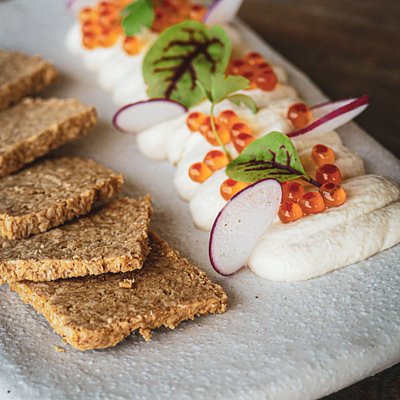 Where to eat
Kangaroo Island's newest restaurant, The Odd Plate opened in October 2021 and quickly became a hotspot for locals and visitors alike. Set in a 1920s motel overlooking Napean Bay in Kingscote, the island's largest town, it features a casual setting to compliment its elevated fare. Go for the "Chef's Selection Feed Me Menu," which showcases local, seasonal products through a series of shared plates. Dishes change constantly depending on available ingredients, but might include kingfish sashimi with smoked soy sago or butcher-cut beef with chili-cumin butter.
For something more family friendly, try Fire and Smoke KI for brick-oven pizza and homemade pasta. Located in Penneshaw, on the northeast coast of the Dudley Peninsula, the restaurant is just over 200 yards from the ferry, making it the perfect spot to grab a bite before exploring the island.
And if you feel like dining in but don't want to cook, turn to Kangaroo Island Source, which does in-home catering for casual barbecues, fancy tasting menus, and everything in between. Meals are designed to reflect the seasons, so you know you'll be eating the freshest ingredients the island has to offer, no matter how formal your evening.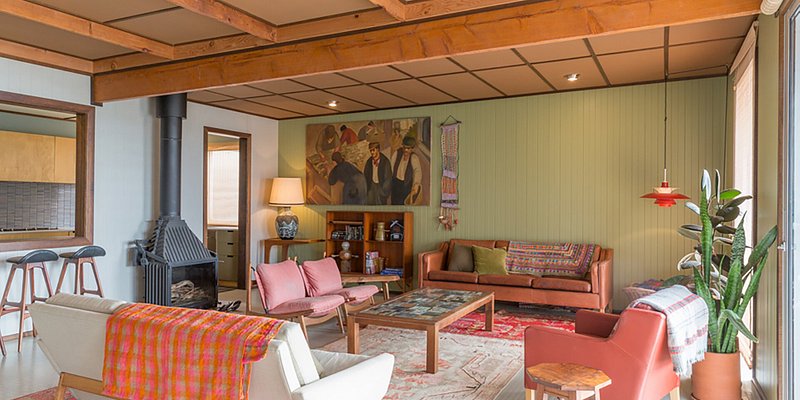 Where to stay
Kangaroo Island has a wide range of accommodations—including the laid-back Kangaroo Island Seaview Motel—but if your budget allows, a beachfront vacation rental is the way to go. One Kangaroo Island's two retreats make for luxurious options, while design lovers can book Hamilton House. The three-bedroom bungalow fits up to six guests looking to get cozy amid collectible Australian furniture, local art, and a French fireplace. Outside, a garden affords occasional penguin, koala, and goanna sightings, while an expansive lawn fronts Emu Bay's pristine, white-sand beach. Wake up to ocean views and cook for yourself in a spacious kitchen with all the amenities you need.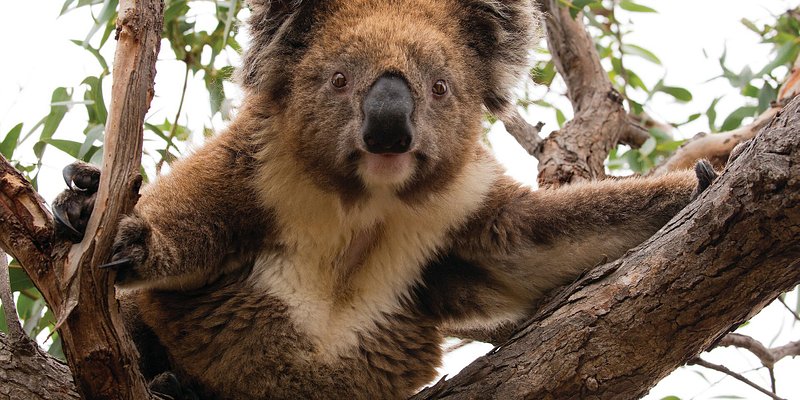 How you can help
While natural regeneration, scientific research, expert conservation efforts, and hours of volunteer work have helped revive Kangaroo Island after 2020's historic bushfires, there's still a lot of work to be done. Tourism dollars do wonders, but if you want to further support the island's recovery, consider volunteering for Kangaroo Island Land for Wildlife, an organization that works to protect threatened species like the dunnart (a mouse-sized marsupial) by creating safe havens for plants and animals to thrive.
Also consider hiring local-led tour companies like the aforementioned Exceptional Kangaroo Island, which educate visitors on how to safely and sustainably explore the island's natural sites. And if you want to help care for the injured and orphaned wildlife impacted by the bushfires, consider donating to the Kangaroo Island Koala and Wildlife Rescue Center.