Taste the World in One City: New York City
Here's a guide on where to discover global gastronomy in the Big Apple.

By Shanika Hillocks

18 Oct 2022 • 3 minutes read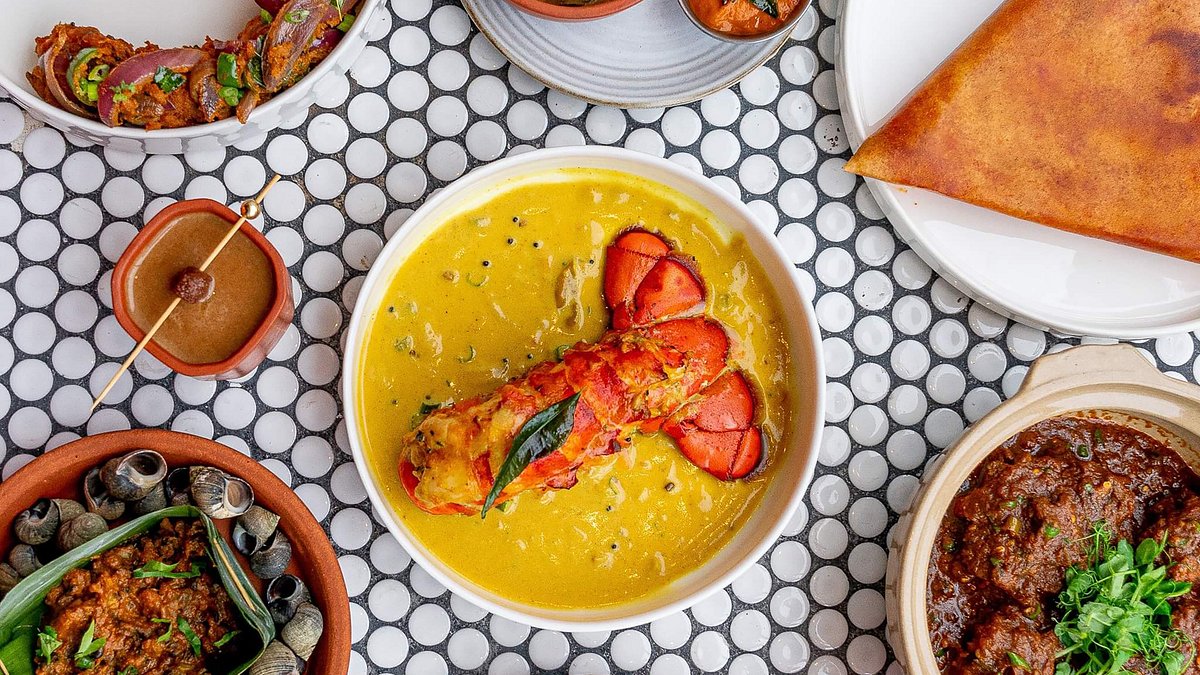 Boasting a population of nearly 9 million, New York City is arguably the best place on Earth to travel internationally without ever having to reach for a passport. Here, culture is robust and best represented in food throughout the city's five boroughs—all you need is a MetroCard.
Guyanese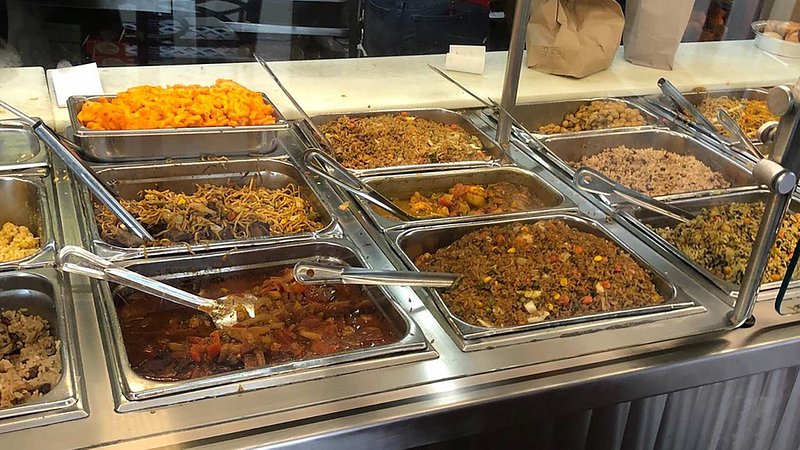 Guyana, the only English-speaking country in South America, is considered more Caribbean in nature, due to its Dutch- and British-colonized history, rich culture, and cuisine. Richmond Hill, endearingly known as "Little Guyana," is home to Sybil's, one of the neighborhood's prominent and pioneering restaurants. Owned by Viburt Bernard—and his mother, Sybil, before him—this neighborhood staple serves everything from curries, to Caribbean beverages like sorel and peanut punch, to rotis.
Take advantage of the restaurant-bakery hybrid and order half-a-dozen pine tarts, small pastry pockets filled with pineapple jam; pepper pot, a meat-based stew and one of Guyana's national dishes, and chow mein for an Indo-Caribbean rendition of the Chinese classic.
Sri Lankan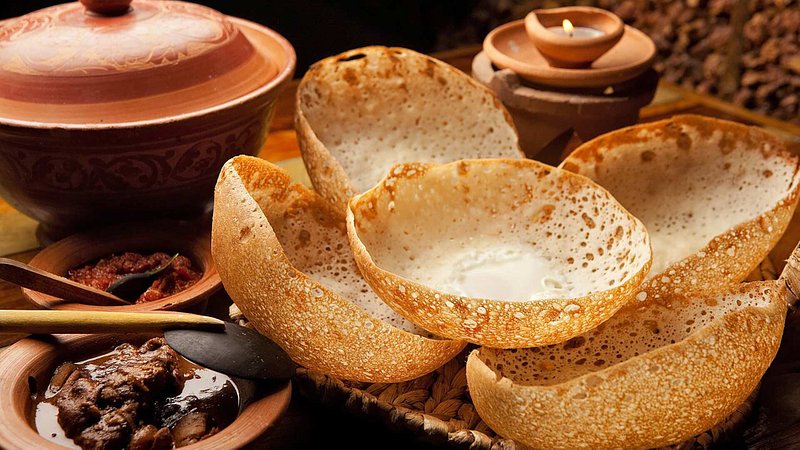 While most known for its Italian communities, Staten Island is also home to one of the largest populations of Sri Lankans outside of the South Asian country. On Victoria Boulevard, you'll discover cultural highlights beloved by locals: grocery and spice shops, a Buddhist temple, an open park for cricket matches, and a Sri Lankan museum located in the basement of Lakruwana Restaurant, a popular spot owned by Lakruwana Wijesinghe.
Opt for the lamprias, which feature eggplant, basmati rice, cashew-nut curry, a hard-boiled egg, and your choice of protein, enveloped and baked in banana leaves. Afterwards, hop on the picturesque—and free—ferry ride from Staten Island to Manhattan.
Puerto Rican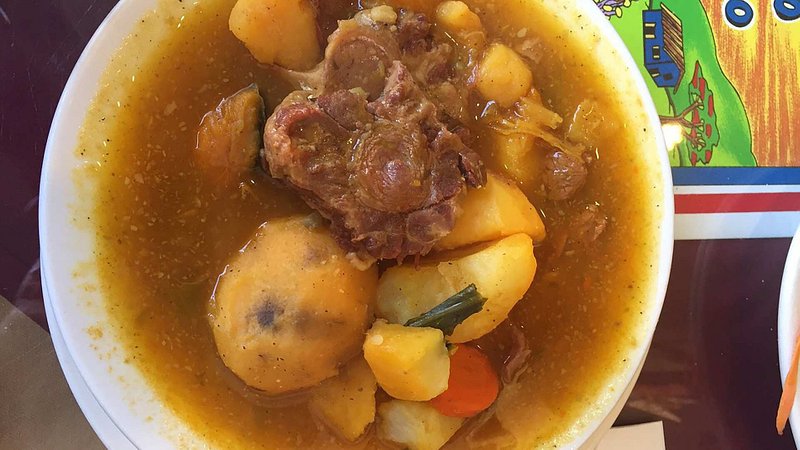 Established in 1976, Casa Adela is a Puerto Rican institution located in the Lower East Side neighborhood of Manhattan. Aromas of rotisserie chicken escape this small-but-mighty restaurant, which is highly regarded by locals and celebrities (from the actor Rosario Dawson to the musician Fat Joe). Beloved dishes like tostones, chicharron, mofongo, and rice and beans, all reminiscent of an abuela's kitchen, can be found on the menu. Just remember that the establishment is BYOB and cash only.
West African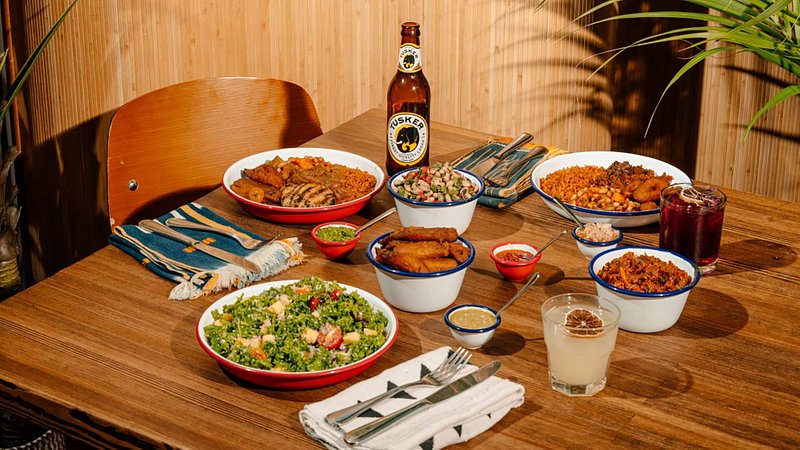 Wafts of incense and shea butter and the vibrant colors of traditional attire can be found in the African markets and street vendor stands on the streets of Central Harlem. Tucked just across from Central Park North is Teranga, a fast-casual concept that highlights West African ingredients in every dish, all customized to your preference. This restaurant brings a modern, educational approach to ingredients from across the continent. Bases like fonio and jollof rice are the perfect canvas for flavorful proteins and stews like Yassa chicken and egusi stew, respectively. Throughout the year, the space also acts as a cultural hub, hosting panels, private events, film releases, and gatherings that are often centered on the diaspora.
If good weather is on your side, take your order to go and head into the park to enjoy your meal al fresco.
Cantonese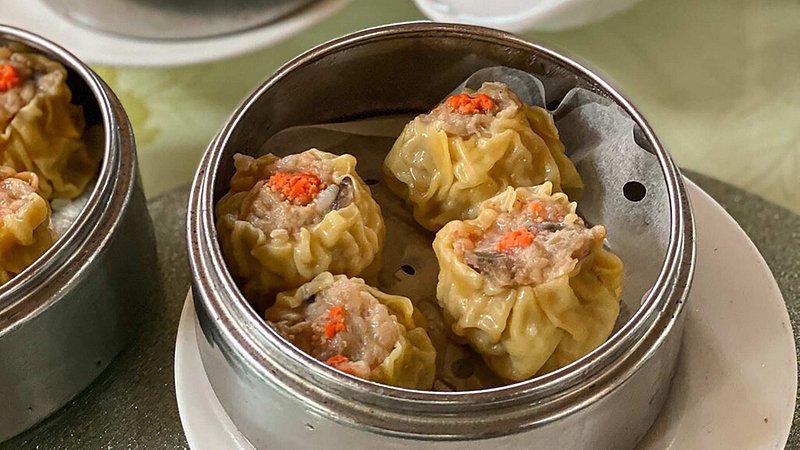 Dining options in Manhattan's Chinatown seem endless. But if you're looking for a group-friendly spot, the amply sized Wu's, on the corner of East Broadway and Rutgers Street, makes for a great pick. Everyone from families and friends to hospitality and wine-industry professionals gather around tables brimming with Peking and roasted duck, dumplings, and an impressive Dungeness crab. BYOB is encouraged, so naturally, celebrations break out often. Bring a group of hungry friends and order a few things each.
South Indian
Semma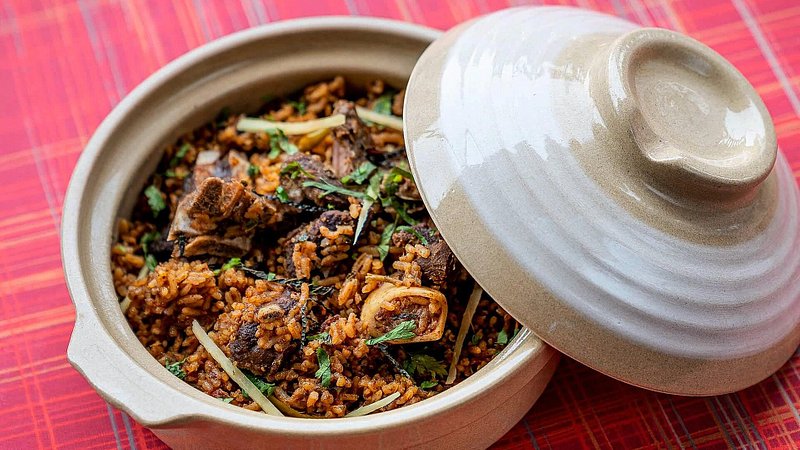 It's a great time in the city to dive into the diversity of Indian cuisine, and at Semma, located in the West Village, you'll find Southern Indian dishes proudly showcased on the menu.
Prepare your palette to be tantalized by the bold flavors and unique spices indicative of the region. To start, order the gunpowder dosa, a vegetarian masala dosa stuffed with well-seasoned potatoes and accompanied with lentil sambar. Meat eaters should aim for the Goanese oxtail or Dindigul biryani; meanwhile, spoonfuls of coconut rice provide balanced bites of heat, spice, and fat.