6 must-visit cities in Florida, beyond Miami and Orlando
Go beyond the hot spots for stellar Cuban cuisine, wildlife experiences, and more.

By Amber C. Snider

23 Nov 2022 • 4 minutes read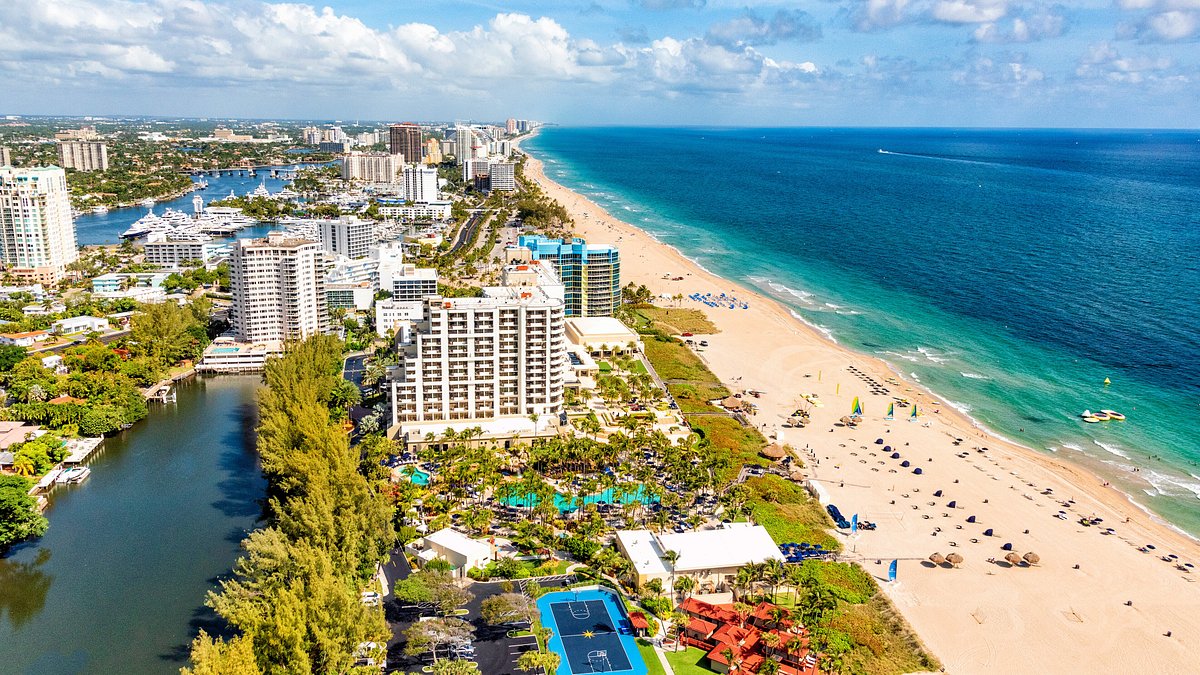 With around 270 average days of sunshine a year and 8,000 miles of sandy coastline, there's no surprise that over a hundred million tourists flock to Florida each year. While plenty of those travelers head straight for Miami's lively South Beach or Orlando's world-famous theme parks and attractions, there are plenty of other visit-worthy spots across the state. Whether it's noshing on Cuban cuisine in Tampa's Ybor City, swooning over early 20th-century mansions in Sarasota, or trekking through wild nature preserves in Naples, there's plenty to do beyond Miami and Orlando in these six spectacular Floridian cities.
Tampa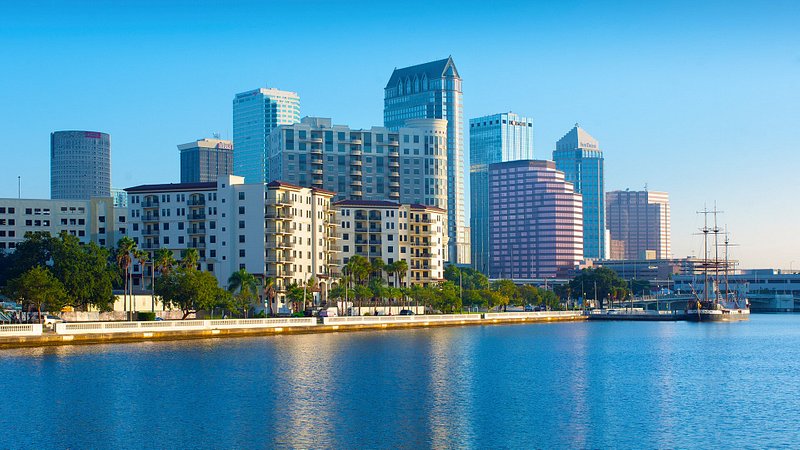 Cosmopolitan, chic, and family-friendly, Tampa is a vibrant waterfront city with eclectic neighborhoods and a trendy culinary scene—plus, it's in close proximity to some of the best beaches in the country. Home to the oldest cigar-making sites in the U.S.—with cultural influences from around the Spanish-speaking world—start your trip in Tampa with a food-focused walking tour in Ybor City to sample the best neighborhood eats. Plan to come back for dinner in the historic neighborhood at Columbia Restaurant, a Cuban spot that's been serving up its iconic 1905 salad since, you guessed it: 1905. Thirsty? Try afternoon tea at the upscale Oxford Exchange, or head over to Cigar City Brewing for a brewery tour and a craft beer flight.
New Smyrna Beach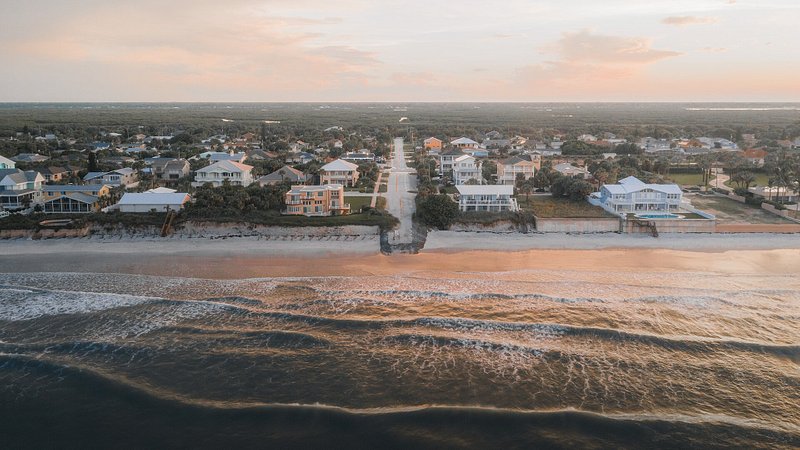 Just an hour's drive from Orlando, New Smyrna Beach is known for its surfing, historic districts, and thriving local arts community. Visit the walking trails at Smyrna Dunes Park, a 2022 Travelers' Choice Award winner, or take a nature walk at Turtle Mound National Historic Site before grabbing fish & chips at Norwood's, a treehouse-style restaurant and bar serving up fresh seafood and American cuisine. Leave time to stroll along Flagler Avenue and Canal Street to admire the historic buildings and local shops.
Sarasota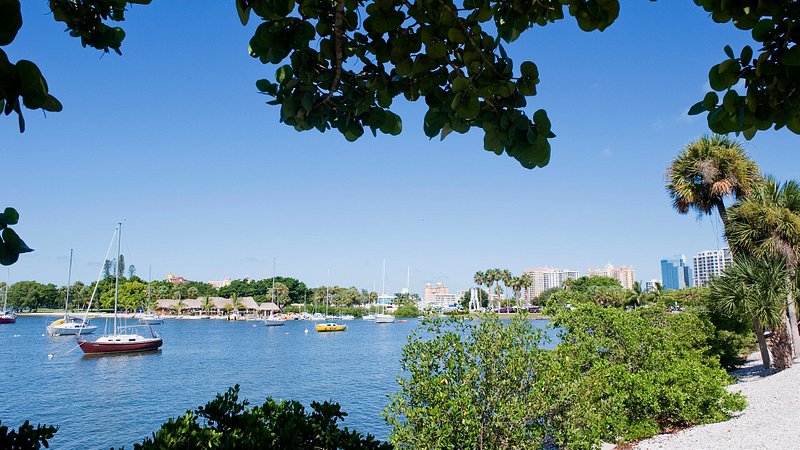 While the beaches—like sunny Lido Key—are among the main attractions in Sarasota, it's surprisingly one of the Ringling brothers (of circus fame) who created two of the city's must-visit spots. Start at the state's official art museum, The John and Mable Ringling Museum of Art, a Renaissance-style palace with 21 galleries built around a courtyard filled with sculptures. It's a must-see for art and architecture lovers alike. You can also visit Ringling's former home, Ca' d'Zan, modeled after Venetian palazzos and considered one of the "last of the Gilded Mansions." Other noteworthy spots include the Mote Marine Laboratory & Aquarium and the waterfront Marie Selby Botanical Gardens, especially around the holidays. And after all the sightseeing, get cozied up at the Travelers' Choice Award–winning Carlisle Inn or try a splurge-worthy, all-inclusive getaway at the Ritz-Carlton, also a Travelers' Choice favorite.
Naples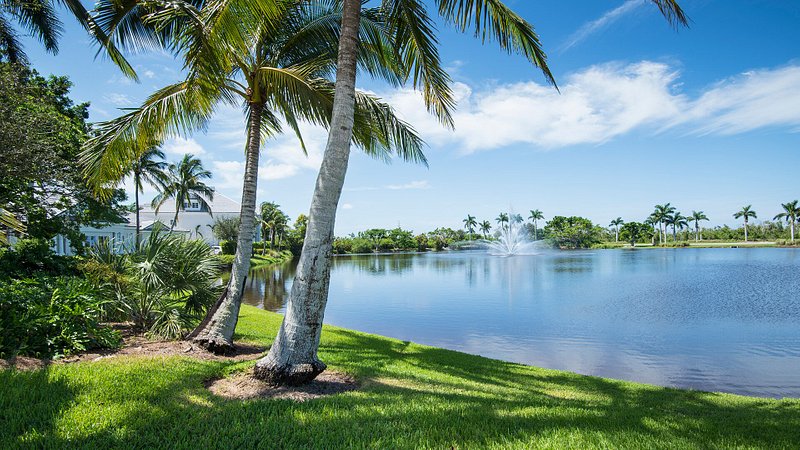 Located right along the warm, blue-green waters of the Gulf of Mexico in Southwest Florida, Naples is a world-class shopping destination with miles of white sandy beaches. It offers the best of both worlds for city slickers and outdoorsy travelers alike. For those looking to get outside, use Naples as a jumping off point to explore the area's abundant nature preserves. Visit the nearby Everglades National Park (about a 45-minute drive) for a nature-filled kayaking trip, go dolphin and wildlife sightseeing at Ten Thousand Islands National Wildlife Refuge, or take a stroll along the scenic beaches within Barefoot Beach Preserve County Park in Bonita Springs. At Clam Pass Park, you can walk through a mangrove forest and paddle your way throughout the calm waters of the 35-acre coastal habitat. And within the city itself, the serene, 170-acre Naples Botanical Garden features countless varieties of tropical and subtropical plants.
St. Augustine
For more outdoor excursions, there are plenty of opportunities for swimming, hiking, kayaking, and cycling along the nature trails and four miles of coast at Anastasia State Park. When the Florida sun becomes a little too intense during the day, go back in time at the Lightner Museum, which houses 19th- and early 20th-century artworks in a former Gilded Age resort. Stay at the top-ranked Saint Augustine Beach House with oceanfront balconies or the nearby Bayfront Marin House.
Fort Lauderdale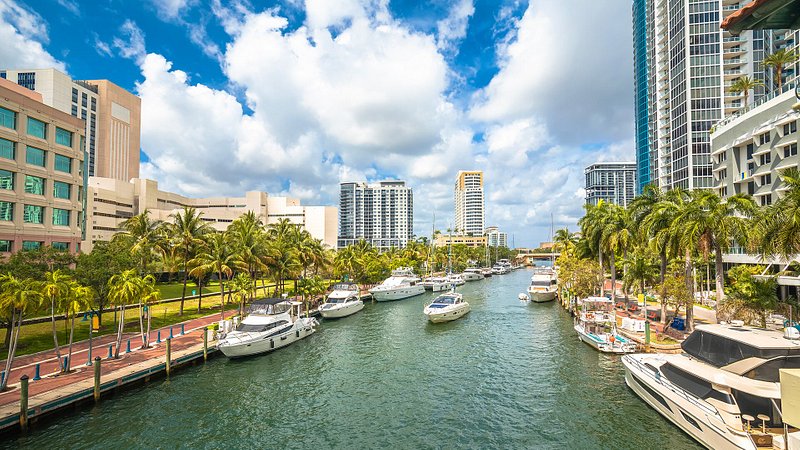 If the party vibes and intensity of Miami is a little too much for your taste, head north just a short 45-minute drive to Fort Lauderdale. It's a bit more laid back than its southern neighbor, but still offers plenty of things to do. The self-titled "Venice of America," Fort Lauderdale has an abundance of boating canals, water taxis, and more along the Intracoastal Waterway—plus some 24 miles of beaches, including Travelers' Choice Award–winning Las Olas Beach.
If you manage to get tired of lounging on the water, make a trip to Las Olas Boulevard, where you can find plenty of dining options, art galleries, museums, and shops. Art and architecture lovers will love a tour of the maximalist Bonnet House Museum and Gardens, a 1920s artist's home turned museum, or the modernist NSU Art Museum—both Travelers' Choice Award winners.