The second-timer's guide to Barcelona
Go beyond Gaudí and La Boqueria.

By Adina Levin

15 Mar 2023 • 4 minutes read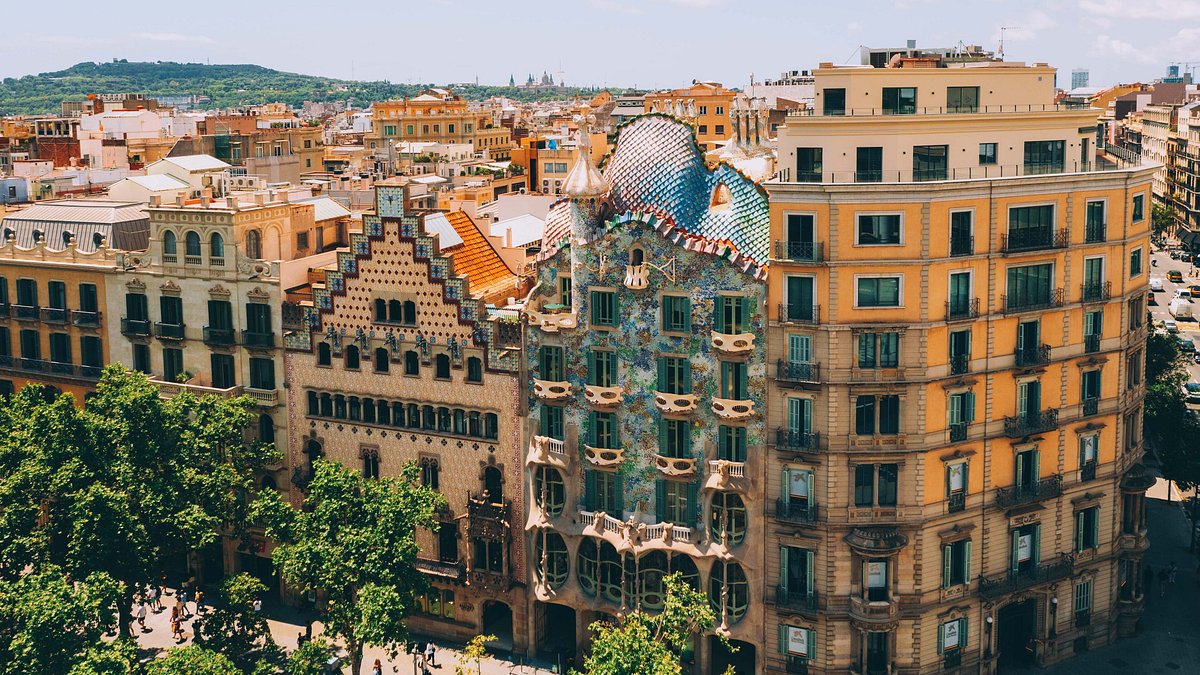 Your first trip to Barcelona was likely filled with a fair share of jaw-dropping Gaudí buildings, a dip or two in the Mediterranean, and lots and lots of paella. But there's so much more to explore in Catalonia's dense capital. On your second visit, use our below guide to feel a little more like a local and a little less like a "guiri" as you explore.
You've seen Gaudí's greatest hits, now check out Domènech i Montaner's designs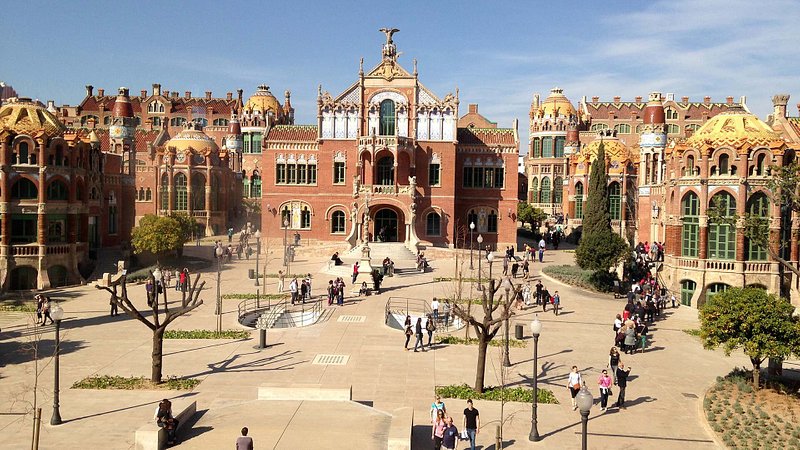 Antoni Gaudí's works, like Sagrada Família and Park Güell, are synonymous with Barcelona, but he was just one of the many modernista architects working in the city in the late 19th century. Another name you should know is Lluís Domènech i Montaner. Check out his Candy Land–like Sant Pau Recinte Modernista, a former hospital that was converted into a museum and cultural center, as well as the Palau de la Música Catalana, a music "palace" where you can see classical music, opera, Spanish guitar, or flamenco performances depending on the night.
You've strolled down the iconic Rambla, now walk La Rambla del Poblenou
The word rambla translates to "a very broad street" or promenade, and Barcelona has a lot of them beyond the central La Rambla itself. Your second time in the city, go instead to La Rambla del Poblenou, a prime place to walk and people watch, especially around 6 or 7 p.m. when it comes alive with strollers, granny carts, and locals relaxing on benches and terraces. The street starts at Avenida Diagonal, near the Glòries shopping mall, and extends almost to the coastline. Along the way, stop for some cheese and charcuterie at Can Recasens, a croissant at Boulangerie Mayer, some terrific tapas and vermut at El 58, or cocktails at Blu Bar.
You've toured the Museu Picasso, now explore the Fundació Joan Miró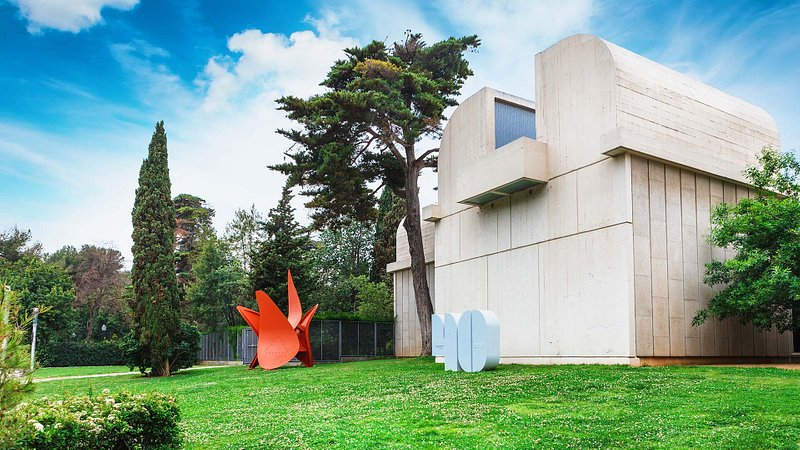 Located within Parc de Montjüic, the Fundació Joan Miró was founded in 1975 by the artist himself as a center for Miró scholarship and contemporary art. He initially filled it with works from his private collection, but it now features a wide range of 20th- and 21st-century artists, from Max Ernst and Marcel Duchamp to Pipilotti Rist and Roni Horn. Browse their work and famous Miró paintings like "Morning Star" and "The Gold of the Azure," then take in the sprawling views of the city from the museum. There's also a variety of programming on offer, from concerts and film screenings to yoga classes and family-friendly activities like art workshops and interactive tours.
You've braved the crowds at Mercat de la Boqueria, now shop in peace at Mercat del Ninot
You won't find a lot of other tourists at Mercat del Ninot, even though it's centrally located in the Eixample district. The market is a local favorite for its 42 food vendors selling everything from fresh fish and fruit to nuts and olives, as well as its 14 restaurant stalls, where you can snack on tortilla sandwiches, seafood tapas, and more. It's best to visit around mid-day, from 11 a.m. to 1:30 p.m., before many of the counters close for a lunch break.
What one Tripadvisor member said about Mercat de Ninot:
"A not-yet-on-the-tourist-radar market! Beautiful seafood and vegetables everywhere, and prepared foods as well. Try Perralla's, where Guadeloupe will serve you a cold beer and many different small plates of seafood... Medusa has good seafood for lunch, too."
You've hit the stores on Passeig de Gràcia, now shop local in the surrounding neighborhood
At the upper end of the Passeig de Gràcia, Gràcia is actually its own neighborhood, known for its pedestrian-friendly streets lined with independent boutiques, galleries, and arthouse theaters. Head here to shop for more unique souvenirs, like fair-trade clothing and accessories at Olokuti and hand-printed textiles at Antoniona, both located on Carrer d'Astúries. Also check out Velvet BCN for eco-friendly denim, Farmers Veggies Butchers for vegan charcuterie, and Taifa Libres for books both old and new, all on Carrer de Verdi.
You've sunbathed on Barceloneta, now visit beaches beyond the city limits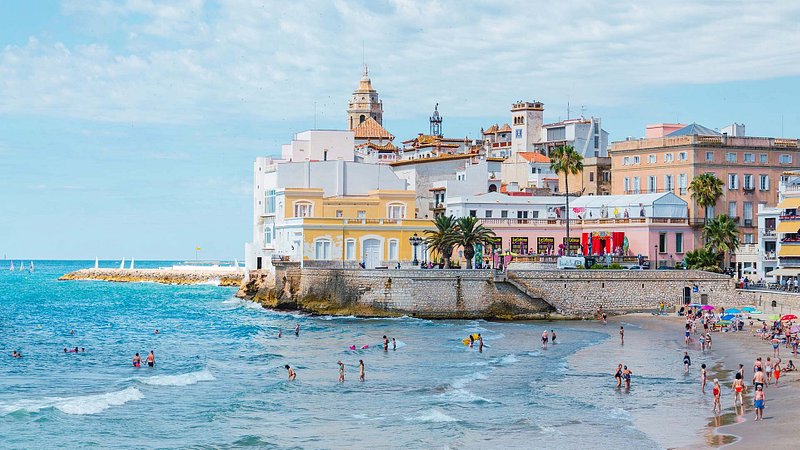 Barcelona's beaches, like Barceloneta and Bogatell, are very convenient, which means they're also very crowded. The good news is that, using a single-zone Metro card, you can escape to several other stretches of sand in under an hour. Head north to Badalona to stroll the boardwalk, or south to Castelldefels for wide beaches that might remind you of Southern California. For more of an adventure, go even farther south to the quaint town of Sitges, home to 19 different beaches, plus a waterfront promenade lined with mansions and an old town packed with lively restaurants, bars, and boutiques.
You've sipped Spanish wines, now savor a traditional vermut
Skip the sangría this trip (it's not very Catalan anyway) and try vermut, or vermouth, instead. Like wine, it's available in red and white varietals and is typically served in a small glass with an orange slice, an olive, and a bottle of carbonated water (a sifón) that you can use to top off your drink. Locals typically fer un vermut (do a vermouth) on weekends just before lunchtime alongside olives, potato chips, and canned fish, but there's no shame in ordering one when the sun is down. Try it at Bar Calders in Sant Antoni, which offers a house vermouth alongside favorite brands like Vermut de Falset. There are also other great vermouth bars in the vicinity, like Sortidors del Parlament.
What one traveler had to say about Sortidors del Parlament:
"This is a gorgeous-looking dark wooded bar that makes its own vermouth (which you can also buy) and has the most glorious tapas. I loved this place so much, I left and returned 10 minutes later. Why search for anything else when you have found it?"
You've seen the views from Park Güell, now take in the vistas from Montserrat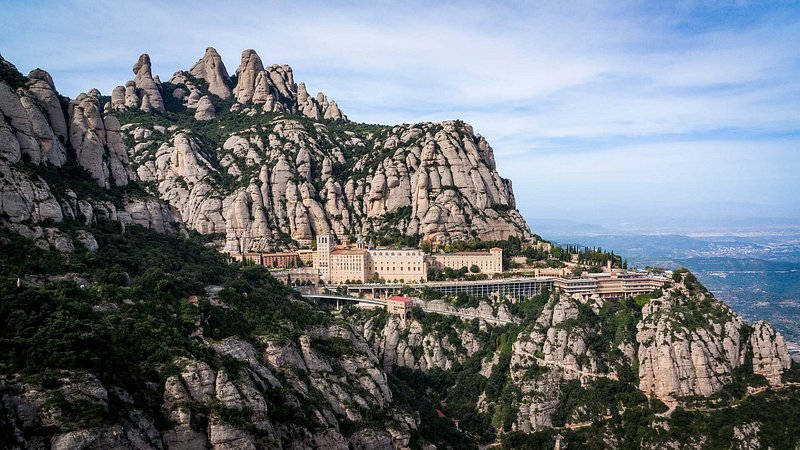 When you're craving some open sky, get outside the city to beautiful Montserrat. Light rail trains leave every hour from Plaça Espanya and drop you at the foot of the mountain just 60 minutes later. From there, you can take the 15-minute funicular ride to the top, where you can visit the Abadia de Montserrat monastery (home to Catalonia's famous "Black Madonna" statue) or hike along manicured paths. Be sure to pause for a moment and take in the sweeping panoramas of the Catalan countryside.