Taste the World in One City: Honolulu
Bring your appetite for epic pho, table-side truffle service, and more.

By Samantha McKiernan

14 Feb 2023 • 2 minutes read
Honolulu is renowned for its perfect surfing conditions, natural splendors, and rich history—not to mention local delicacies like poke, Spam musubi, and loco mocos. Another draw? The phenomenal global food scene, with cuisines ranging from Thai to Japanese to Italian. Below, we've rounded up the best restaurants in Honolulu for transporting your taste buds around the world.
Japanese: Marukame Udon Waikiki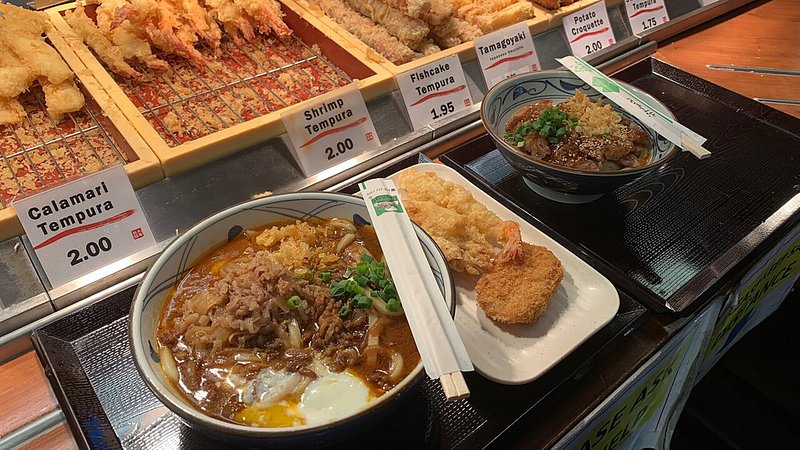 The notoriously long lines outside Marukame Udon Waikiki are well worth it for the restaurant's delicious udon, featuring broth and noodles made fresh daily.
Order this: The best part about the soups here is that you can customize them with various tempura toppings. Get the nikutama udon (which comes with sweet-and-savory beef and hot spring egg) and pair it with shrimp, zucchini, and chicken katsu tempura.
What's nearby? This Japanese eatery is footsteps from Honolulu's famous Waikiki Beach, so you can easily take a surf lesson or watch the sunset after your meal.
What one reviewer said:
We ate lunch here a few times during our six-day stay. It was the best udon ever...They make the noodles right there in front of you and everything was so tasty and fresh.
Italian: Taormina Sicilian Cuisine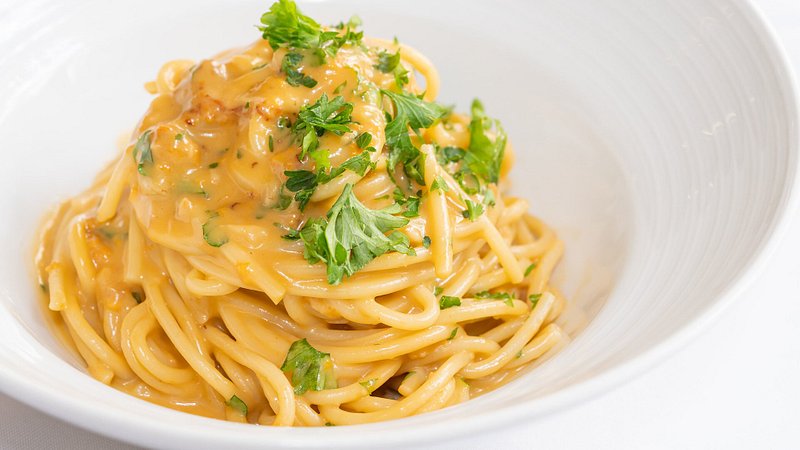 A great spot for date nights and other special occasions, Taormina Sicilian Cuisine brings Italy to Honolulu with fresh vegetables, handmade pastas, and imported meats and cheeses.
Order this: For something fancy, get the porcini risotto with sautéed foie gras and have it topped with truffles, which the restaurant shaves tableside.
What's nearby? About 2.5 miles from the restaurant is Hawaii Nautical, a popular outfitter that offers a Turtle Canyon catamaran snorkel cruise. In addition to guaranteed sea turtle sightings, guests enjoy a boat ride, snorkeling tour, and two alcoholic beverages.
Thai: Opal Thai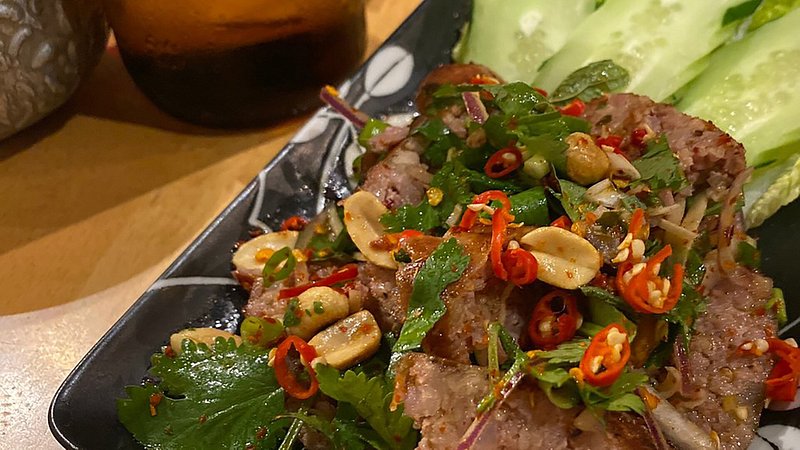 Opal Thai, run by Bangkok native Sanith "Opel" Sirichandhra, offers some of the best Thai dishes in Honolulu. The Chinatown eatery was even featured on Guy Fieri's Diners, Drive-Ins, and Dives.
Order this: Opal Thai has a lengthy menu so it can be tough to choose, but popular dishes include the fish cake fritters with cucumber salad, the drunken noodles, and the roasted dry fried curry.
What's nearby? After eating at Opal Thai, explore the rest of Honolulu's Chinatown. Or catch a show at the Hawaii Theater, which is just a few blocks from the restaurant.
What one reviewer said:
Do not look at a menu, do not go in to order pad thai or any other typical Thai dish found in a typical Thai restaurant. Opal Thai is anything but typical! Let the owner decide what to bring you for dinner, you will not be disappointed. He will ask you a few questions about what you like, what you expect, any allergies and how spicy. Let him pick your menu and you will be amazed. You think you've eaten the best thing ever and the next dish arrives and IT is the best ever!
Vietnamese: The Pig and the Lady
Located in Downtown Honolulu, The Pig and the Lady specializes in creative Vietnamese cuisine like the pho French dip banh mi—slow-roasted brisket, spicy hoisin sauce, Thai basil chimichurri, sautéed bean sprouts and onions, and cilantro on a baguette, served with the restaurant's signature pho broth for dipping.
Order this: The crispy chicken wings, fried brussels sprouts, and pho 75 with steak and stewed brisket are all exceptional, but desserts are the star of the show here. Don't miss the che panna cotta with salted coconut, vanilla bean, spicy passion fruit shaved ice, nata de coco, black-eyed peas, mango, and shiso.
What's Nearby? The Pig and the Lady is minutes from the waterfront and the Aloha Tower Marketplace, a 10-story light station that was built in 1926 and is now home to several restaurants and shops.
Hawaiian: Giovanni's Shrimp Truck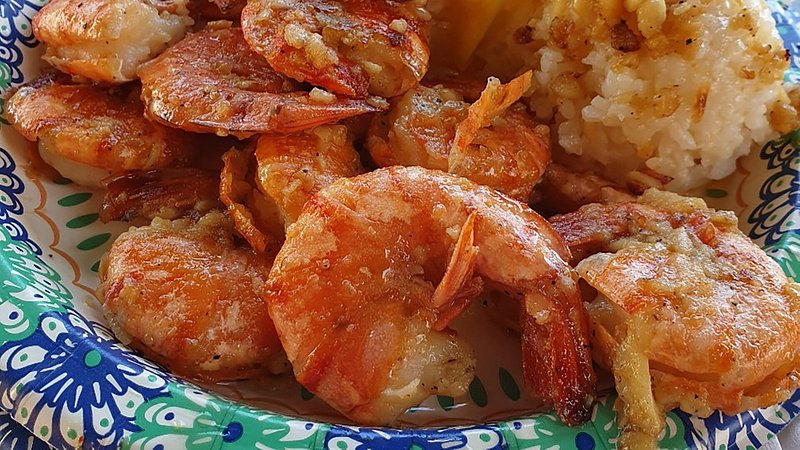 Locals and tourists alike flock to the Honolulu outpost of Giovanni's Shrimp Truck for addictive dishes like lemon-butter shrimp and spicy shrimp over rice. Parked outside the H Mart Kaka'ako food court, it's a must-try on any visit to Oahu.
Order this: The award-winning shrimp scampi is the dish to get. Served over rice, it features a dozen marinated shrimp, drizzled with garlic-lemon butter and topped with caramelized chunks of garlic.