The best places to travel in April around the world
From Athens to Sydney.

By Sahar Khan

3 Feb 2023 • 4 minutes read
April is part of the travel shoulder season in many destinations around the world, making the month a perfect time to visit hot spots before throngs of tourists and oppressive summer heat arrives in the northern hemisphere and winter hits those in the southern. In honor of these refreshing April days, we present our top destinations to travel to this month, spread from Indonesia to Greece.
London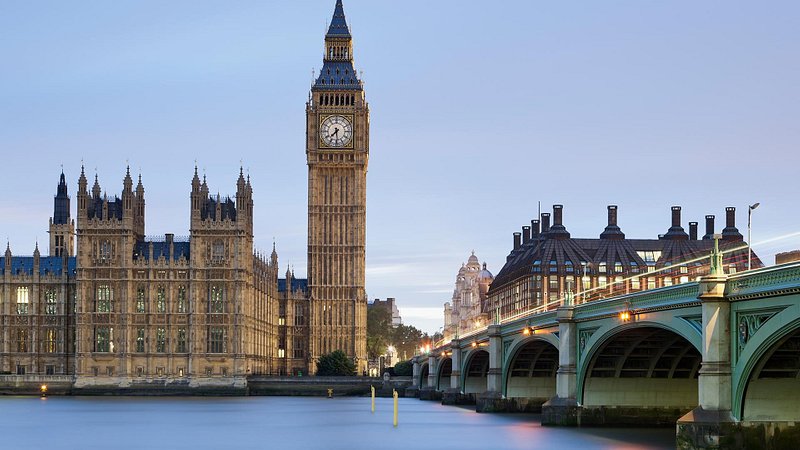 Springtime in London is wonderful. The weather is mild and the sunlight poking through after gloomy winter months adds a crispness to its grandest sites like Houses of Parliament, complete with a newly refurbished Big Ben; Buckingham Palace; St. Paul's Cathedral; and Westminster Abbey. Catch a play at a West End theater (consider & Juliet, a Romeo and Juliet retelling that made its debut in London, or the newly opened Pretty Woman musical) then grab a bite to eat in one of the many buzzy new eateries like Sessions Arts Club or Toklas. For more low-key grub, a greasy spoon like E. Pellicci and The Electric Cafe can't be missed in terms of character, history, or gigantic portions. To revel properly in springtime weather, take a stroll through the city's royal parks like Hyde Park, the site of Kensington Palace and its floral gardens, or Regent's Park, where the world's oldest scientific zoo, ZSL London Zoo, adds wilderness to the park's landscaped surroundings.
Stay: The stylish new Mayfair Townhouse runs along 15 converted Georgian homes and features luxe rooms with jewel tones, freestanding tubs, and marble accents.
Bali, Indonesia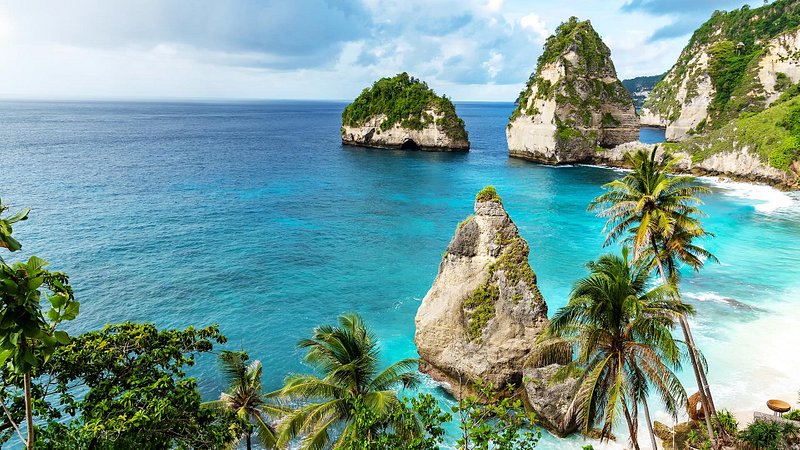 Marking the start of the dry season, April in Bali means a chance to enjoy the region's spectacular landscapes without getting stuck in a monsoon. Prioritize visits to the oceanfront Tanah Lot Temple, with its magnificent sunset backdrops, and the Uluwatu Temple, perched on a steep cliff above the sea. Gorgeous beaches entice surfers and sun-lovers, while the wellness scene beckons visitors with retreats like the Bliss Sanctuary for Women, located in a modernist villa, and the Chantara Wellness & Spa, where traditional treatments are on the menu. Even the dining scene caters to wellness seekers, like Seeds of Life and the tree-top Herb Library.
Amsterdam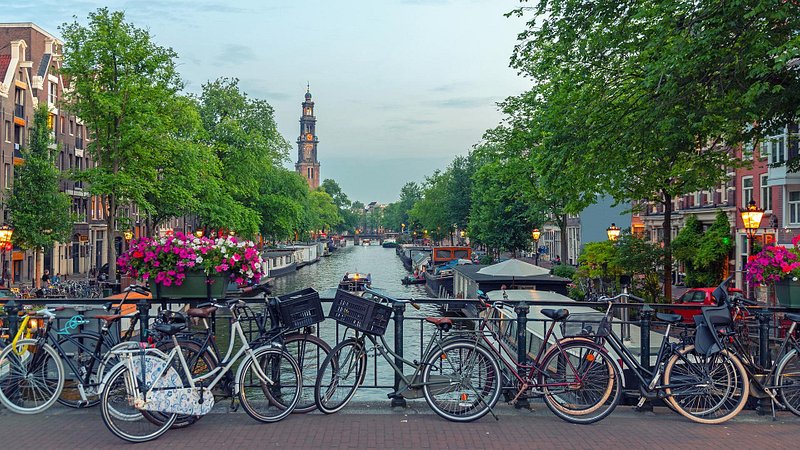 Average temperatures in Amsterdam hover around 56 °F with occasional bouts of rain. Luckily, the city teems with interesting places to duck into during a shower. The Van Gogh Museum is dedicated to the artist, who was born in the Netherlands, while the Rijksmuseum covers the country's history from the Middle Ages to the 20th century and features artworks by Vermeer and Rembrandt, another Dutch legend.
When weather permits, make like the locals do and rent a bike to ride along the picturesque canals that flow past tulip stands and the ubiquitous coffee shops. Diners are spoiled for choice when hunger strikes. The Michelin-starred and ultra-modern Daalder serves contemporary Dutch cuisine, while the traditional dessert stroopwafel is best enjoyed at the family-run Rudi's Original Stroopwafels stand in the Albert Cuyp Market. Quirky bars abound in the city, from The Old Sailor in the Red Light District, to the top-to-bottom graffitied Café Hill Street Blues. For those looking to let loose with their dance moves, AIR Amsterdam has a multi-tiered dance floor and five bars.
Stay: The Pulitzer Amsterdam connects 25 canal houses into a maze-like, artsy space that highlights Dutch craftsmanship and hospitality.
Sydney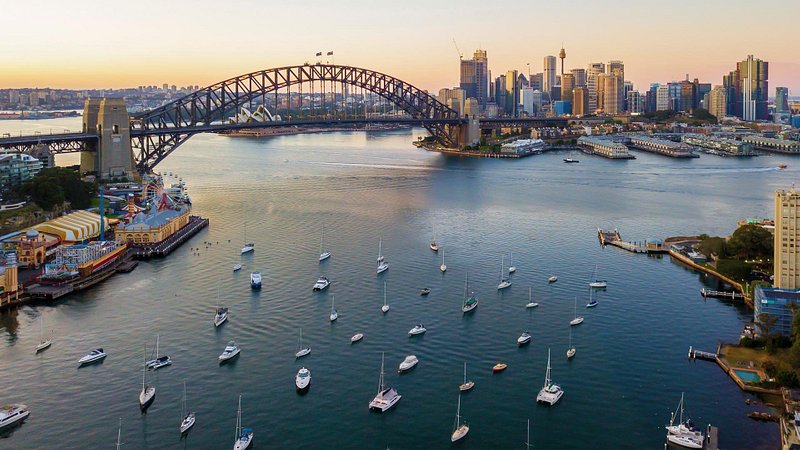 April means autumn in Australia, and the crisp days are ideal for exploring its largest city. Case in point: Bondi Beach is iconic for café culture, a coastal community spirit, and a white-sand beach with emerald, surfable waters. (Consider highly-rated Let's Go Surfing for beginner lessons if you want to hit Bondi's fall waves.) Sydney's dining scene is a world-class culinary experience, with restaurants like Café Paci, a casual spot that recalls a European-style wine bar, and Quay, where artfully crafted dishes like aged duck breast are served alongside harbor views. Nightlife in Sydney offers something for every taste, from overflowing nightclubs like Marquee to sexy cocktail bars like Zeta.
Stay: The Clare Hotel is a boutique property laid out across two heritage-listed buildings. The attention to detail is obvious with airy rooms replete with creative accessories like desk lamps made from salvaged car jacks and original period features across the 62 rooms.
Athens, Greece
Fewer tourists and temperate weather makes April an ideal time to visit the Greek capital. History buffs can have the city's ancient sites all to themselves, including the Acropolis, with the spectacular Parthenon; the Temple of Olympian Zeus; and the Ancient Agora. Housed in a 19th-century mansion, the Benaki Museum has an extensive collection of Greek art and artifacts across the millennia. For more modern activities, head to Kolonaki for shopping at local designer shops like Bettina. Monastiraki is the nightlife center, with fun spots like Taf the Art Foundation, a multi-use art gallery, bar, and shop. End the night right at a lively taverna like Diogenes, tucked within a leafy courtyard in Plaka.
Stay: Fun and playful—there's a Dare Me button in every room—the Gatsby Athens has pastel-shaded rooms with brass accents. A lobby bar and restaurant serves all-day brunch and Greek-style afternoon tea.