How moving around the world rooted my family to Lunar New Year
Our traditions have taken many years—and many places—to develop.

By Helen I. Hwang

20 Jan 2023 • 6 minutes read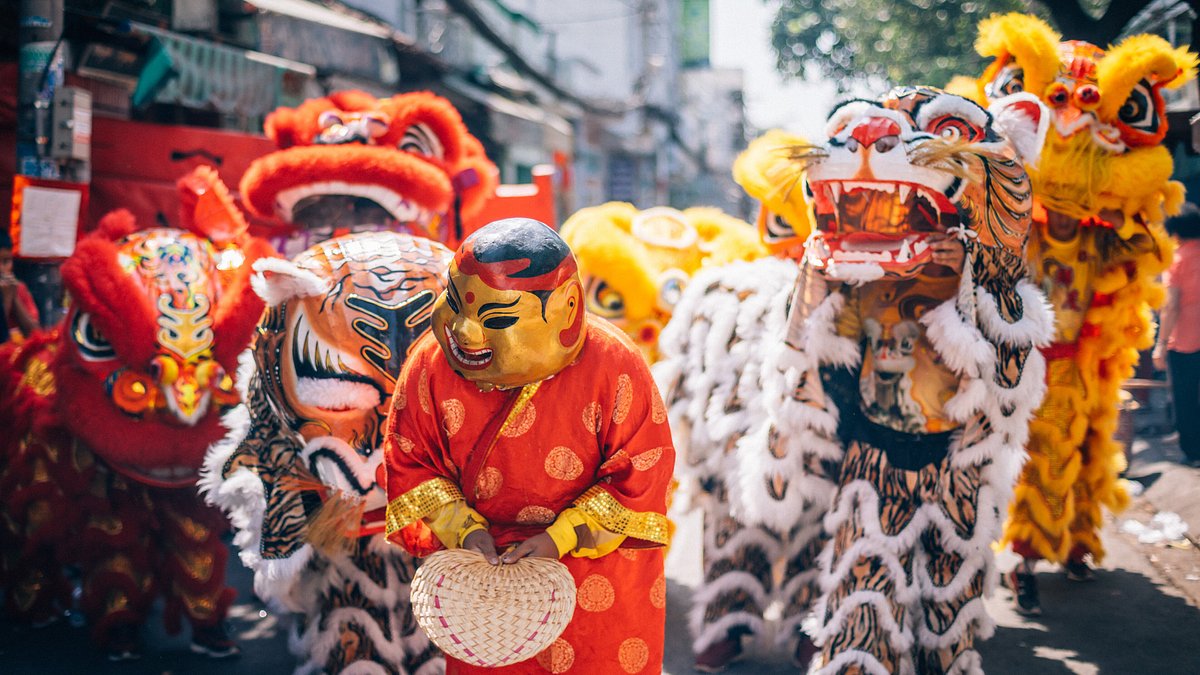 I moved around a lot as a kid—from Athens, GA, to Northborough, MA—but as I grew up, we were always one of only a few Asian families wherever we lived.
Although I was born in Taiwan, I moved to the United States when I was 18 months old, along with my father—who had been admitted to graduate school in Virginia—my mom, and my younger sister. But none of our hometowns ever celebrated Lunar New Year in any demonstrably public way, making the biggest Asian holiday of the year hidden like a big secret in our house.
That is, until, I started noticing a few annual hints from my mom: her squirreling away the supplies and collecting ingredients for the biggest meal of the year, the detail, the precision. She didn't drive, so she'd always have my father bring her to the Chinese grocery store an hour away or ask a neighbor to grab the scallions. She would filch red envelopes from another mom at our Sunday Chinese school.
By the time Lunar New Year hit, my mom was all set for the special meal, brimming with symbolism. I watched her prepare extravagant entrees, like steamed whole fish (head and tail on) since the word for "fish" sounds like "abundance" in Chinese. We ate long noodles, which represent hope for a long life. I helped my mom make dumplings that resembled traditional Chinese gold bars to bring fortune to our family. Since we didn't have any relatives in the U.S. (still don't!) and didn't feel comfortable having neighbors in our home, with dishes that might feel foreign to them, we didn't invite anyone to share our Lunar New Year meal, celebrating in the safe confines of our immigrant household.
Now that I'm grown with two teen daughters, I've dug in my heels about carrying on Lunar New Year traditions. But it wasn't always like that.

Everyone in my family of four was born in different countries. In addition to my Taiwanese roots, my husband was born in England, my 17-year-old daughter in Philadelphia, and my 13-year-old in Glasgow, Scotland. While I've celebrated Lunar New Year in Taiwan, Hong Kong, and various East Coast towns, my daughters have grown up celebrating the holiday in Philadelphia, Glasgow, and San Diego, CA, where we moved six years ago and still live today. With Lunar New Year in each of these places being so distinct, our traditions have had no choice but to evolve.
Lunar New Year might have been something of a closeted celebration during my childhood, but it was anything besides a secret during our 14 years in Philadelphia, where public festivities take over the heart of vibrant Chinatown. The celebrations felt natural to embrace; by the time my eldest was born, we'd begun planning around, and for, the events.
Street markets popped up selling toy Chinese drums and steaming hot potstickers. Firecrackers would crackle in the streets and in front of restaurants to scare off evil spirits. Restaurants—filled with patrons eating dim sum and other traditional dishes—throw open their doors, while vivacious lion dancers paraded down the streets to the beat of loud drums, bringing luck to the businesses and the people that feed the lion with red envelopes with cash.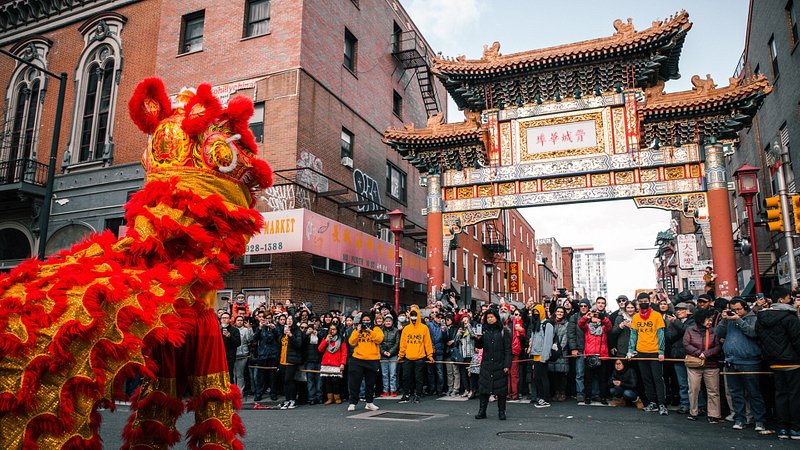 New outfits represent a fresh start for the new year and red is considered lucky and festive—and here, I could walk into a Chinatown store and pick out silky soft traditional red Chinese dresses, or qipao, for my daughter to wear.
But when we moved to Scotland, where we lived for eight years, I couldn't find traditional Chinese clothes. After my second daughter was born, I started buying them cozy red sweaters. I searched for public celebrations like I was used to in Philadelphia and hardly found any. As a matter of course, I found myself shifting how we acknowledged the celebration.
To help normalize the Asian holiday in my kids' traditional British schools—which had very few students of East Asian heritage—I volunteered to give class demonstrations. I filled red envelopes, or "hong bao" in Chinese, with a pence and a chocolate coin, and handed one to each child. I brought in several pairs of chopsticks, with and without the kiddie chopstick holders, for wee ones to try, and I read them children's books about the celebration.
I tried shopping for dumplings in Glasgow, but the beat-up bags of frozen dumplings looked like they had been defrosted and refrozen multiple times on their journey from Asia. So I started making dumplings from scratch. As I started rolling the dough and wrapping the dumplings, my kids thought it looked fun, so they joined in. Together, we could make 100 dumplings that would be devoured in 10 minutes.
Since there weren't many Chinese restaurants serving authentic dishes in Scotland, I started making elaborate Lunar New Year meals at home, too, just like my mother had when I was a kid. I cooked up the ginger-y, steamed whole fish from my childhood; I substituted spaghetti when there seemed to be a shortage of Chinese noodles.

Now that we're in San Diego, frozen dumplings are readily available in Western grocery stores, like Trader Joe's, whose dumplings I first learned about from my mom—"they're not that bad," she once told me. Still, we continue making them ourselves using a family recipe, filling our wraps with ground pork, Napa cabbage, scallions, and egg. The process reminds me of cooking them with my mom as a kid, and I'm proud that my kids have acquired a taste for the homemade dumplings and its process—a bonding tradition many Asian families practice.
Outside of our California home, I was surprised how Westernized Lunar New Year celebrations had become on the West Coast, even at iconic theme parks. At SeaWorld San Diego, we've watched death-defying Chinese acrobats, with acts that rivaled the ones I saw in Shanghai. We've sat in big amphitheaters with hundreds of Asian and non-Asian spectators, all dazzled by performances. The sense of community in California made my kids feel comfortable with their Asian heritage. We also went to Disneyland's Lunar New Year, where attendees are encouraged to write lucky wishes on lanterns. It's here that I wrote down my hopes for the new year after my mother suddenly died not long after we moved back to the U.S.
After all, another element of Lunar New Year is remembering your ancestors whose spirits inhabit the traditions we pass on from generation to generation. We cling to centuries-old customs, holding onto traditions to remember the deceased.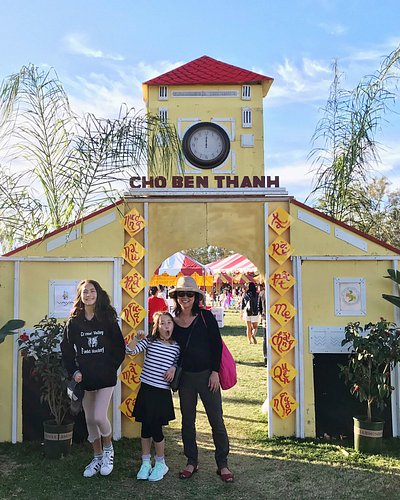 Nowadays, I don't shy away from a few "twists" to make the holiday more endearing to my Westernized teens. I've even bought them dark-red hoodies with surf logos—ones they'll actually agree to wear to school. And every year, I'll inevitably catch them snooping around for red envelopes in excited anticipation.
Sure, there are times I feel like my kids may be a little annoyed with all the traditions, but I hope they'll look back and remember the firecrackers, the awe-inspiring lion dancers, and the delectable taste of the homemade dumplings they made with their mother. I also hope they think fondly of how we've adapted traditions as we moved, making do when we needed to and incorporating customs in our own ways.

Where to celebrate Lunar New Year in 2023
I've celebrated Lunar New Year in the U.S., Asia, and Europe. Here are some of my favorite ways you can welcome the Year of the Rabbit.
Philadelphia: The Philadelphia Suns Traditional Lion Dance takes place on Lunar New Year's Eve and Lunar New Year Day, shutting Chinatown down for a boisterous street festival. Grab a table at Ocean Harbor, where the lion parade will stop in for a lucky visit.
San Diego: The San Diego Lunar New Year Festival includes a celebration of the Vietnamese New Year, which rings in the Year of the Cat. One year we were greeted by a mock-up of my favorite food market in Ho Chi Minh City, Vietnam, the Ben Thanh Market, and watched a hilarious pho-eating contest.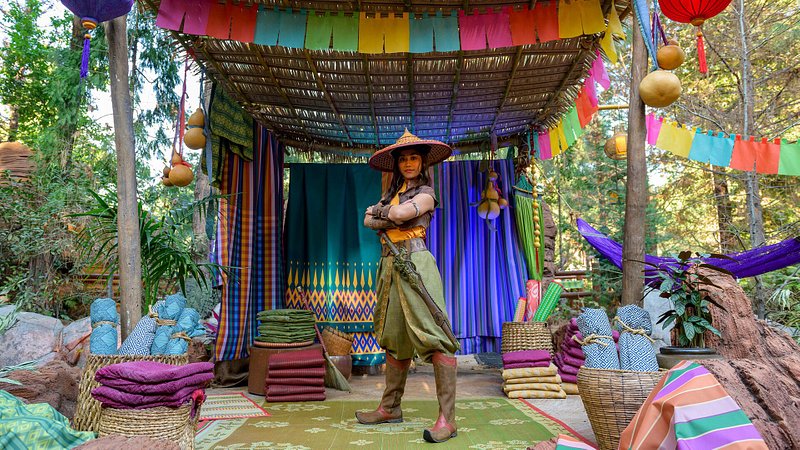 Anaheim, CA: Disneyland's Lunar New Year Festival features Mickey and Minnie in festive attire, as well as Asian Disney heroines like Mulan and Raya. There will also be Mulan's Lunar Year Procession, along with lanterns for sale, Chinese calligraphy demonstrations, and the Lucky Wishes Wall, where you can write hopes for the new year or messages to ancestors, just as I did for my mother.
Taiwan: Chinese New Year is all about time spent with family, and I used to do just that with my grandmother and uncle in the southwestern city of Chiayi. We ate traditional dishes at home, watched a free Chinese opera performance at a political rally, and stopped at a Buddhist temple to pay homage to ancestors (though we're not Buddhist). The most public celebration is the Taiwan Lantern Festival, where colorful lanterns are released into the sky. The celebration takes over a different city every year; this will be the first in Taipei in 23 years.
Ho Chi Minh City: One memorable Lunar New Year, I sat at a lunch counter in the iconic Ben Thanh Market, gorging on freshly made summer rolls, while watching them be made. The Tao Dan Park will have parades and lion dance performances for Tet, the Vietnamese New Year.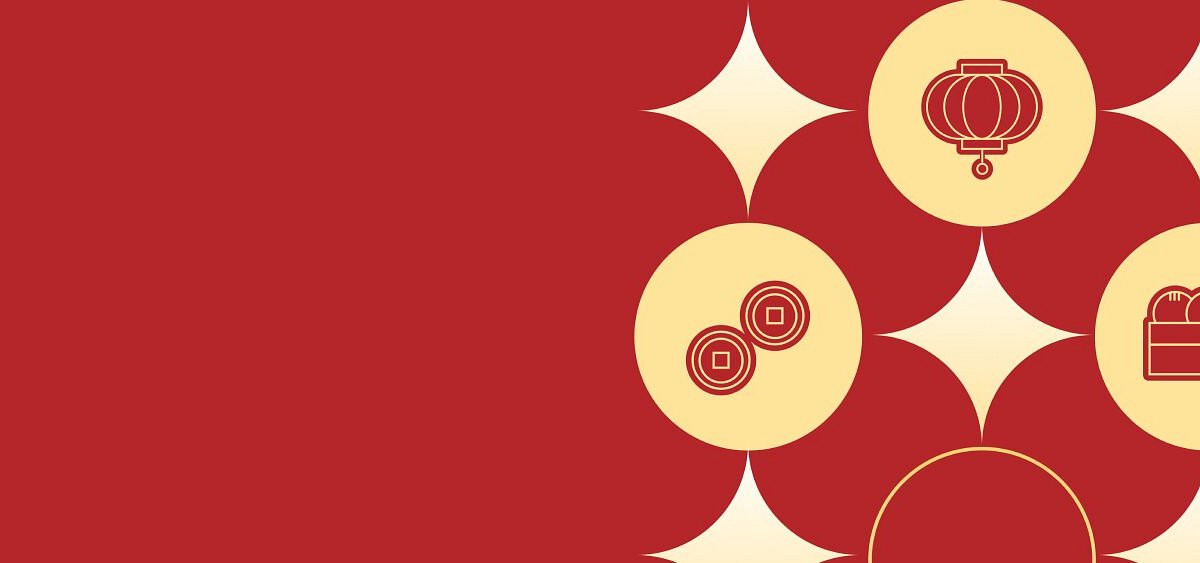 The Lunar New Year Guide
There are so many different ways to celebrate—here's how to get started.
Read more