Can't-miss bars on Nashville's party-filled Broadway
Make the most of a trip to Tennessee's Honky Tonk Highway with these favorites.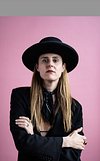 By Elise Hofer Shaw

10 Jan 2023 • 4 minutes read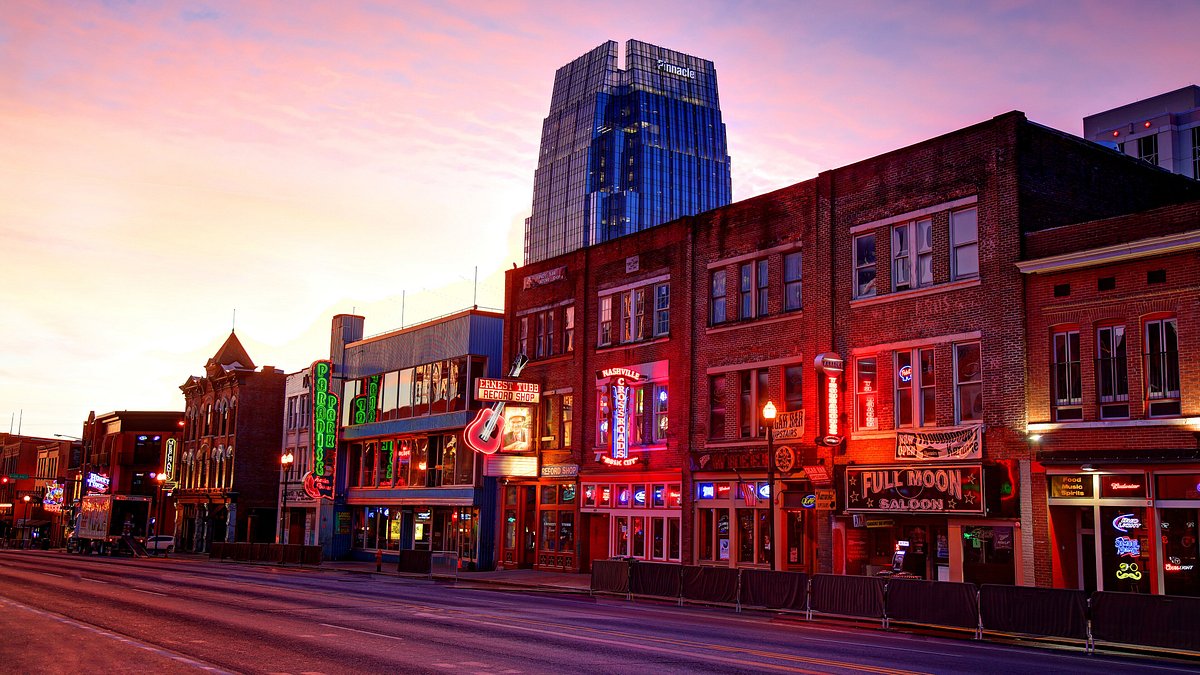 No trip to Nashville, TN is complete without a night out on Broadway, a central thoroughfare in the city's downtown that's stacked with bars and honky tonks. Whether you're looking for live music, cold beers, Southern comfort food, or a glimpse of country music royalty, this four-block stretch of Broadway has it all. Here's a breakdown of the best Broadway bars in Nashville for good times and great hospitality.
The Stage on Broadway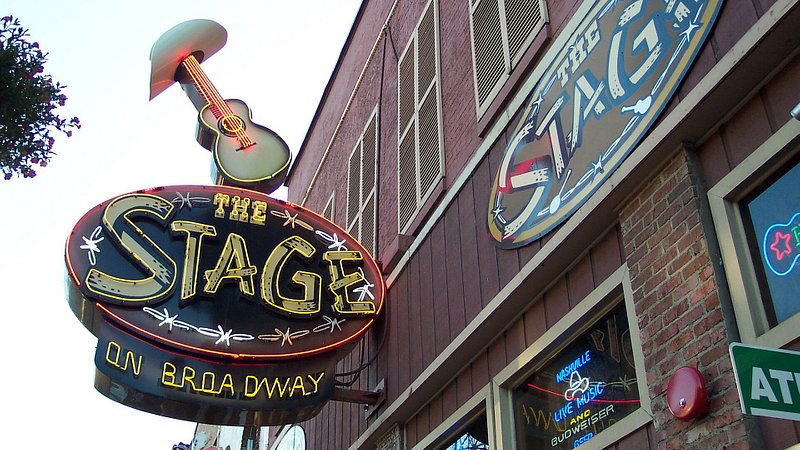 "The party always starts at The Stage" is more than a solid advertising slogan—it's a fact. Located on Lower Broadway, the ambiance here is everything you want out of a classic Nashville bar and music venue: friendly bartenders, boisterous crowds, cluttered memorabilia, authentic country music, and ice-cold beer, all combined with the perfect amount of dive-bar grit. Many of Nashville's hottest country music stars have played The Stage over the years, including Hank Williams Jr., Toby Keith, Miranda Lambert, Brooks & Dunn, Ricky Skaggs, and Gretchen Wilson, and it's not unusual to see some famous faces checking out the up-and-coming talent. Two floors and a rooftop patio provide options for your crew to settle in with a Tennessee Mule or a Hap & Harry's Tennessee Lager.
FYI: The oil painting of The Highwaymen that hangs over the front door once belonged to Waylon Jennings and hung in his Nashville home.
Tootsie's Orchid Lounge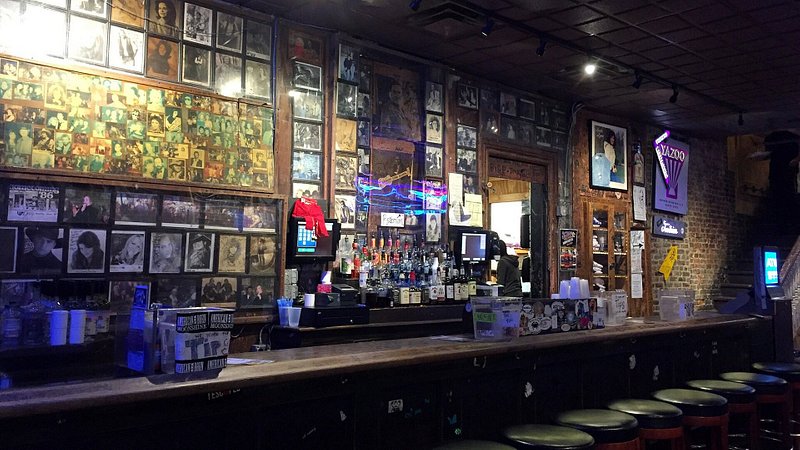 This grande dame of live country music shouldn't be missed by first-timers. A world-famous honky-tonk, Tootsie's Orchid Lounge has operated across the alley from the Ryman Auditorium almost continuously since 1960. Its proprietor from 1960 to 1978, Hattie Louise "Tootsie" Bess, bought the lounge (formerly called Mom's) and made it her namesake. Beloved on Broadway, Tootsie always had a barstool for Kris Kristofferson, Faron Young, and Willie Nelson back when they were up-and-coming artists, and she was well-known for helping out struggling musicians. As for that brightly hued exterior, the story goes that a painter mistakenly painted it orchid purple, a blunder that stuck as Tootsie's signature color. At this perennially packed bar and music venue, check out any of the three stages for a full lineup nightly, and the joint's famous BBQ Sandwich is a great base for strong sips like a Loretta (Tito's vodka, Blue Curacao, pineapple, and sour) or a Spiced Apple Jack (Jack Daniel's Tennessee Apple, ginger beer and lemon).
FYI: Some scenes from the Loretta Lynn biopic Coal Miner's Daughter were filmed inside Tootsie's.
Jason Aldean's Kitchen + Rooftop Bar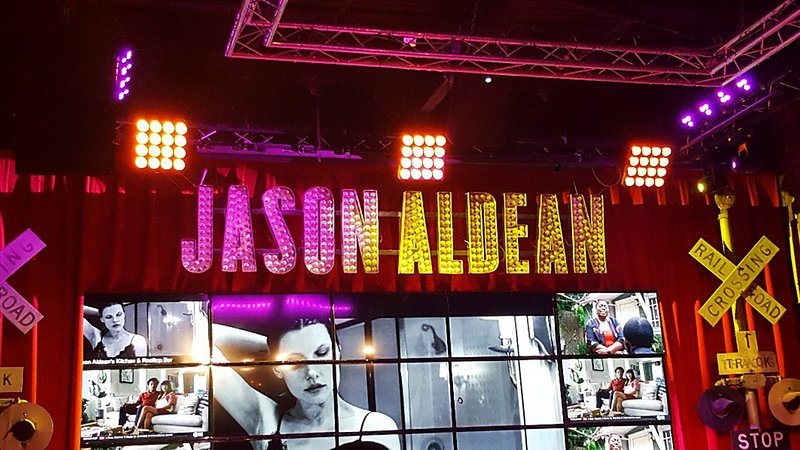 American country music singer Jason Aldean needs little introduction. He won the CMA award for Album of the Year in 2011 for My Kinda Party, which happens to be certified quadruple-platinum. In addition to having ten albums and 40 singles under his big buckle belt, Aldean is a successful restaurateur. His namesake eatery, watering hole, and music venue on Broadway, Jason Aldean's Kitchen + Rooftop Bar, is a multi-level hotspot for good eats and cold beers. World-renowned chef Tomasz Wosiak's menu is meat-forward—think Southern meatloaf, tomahawk steak, and bison sliders, for example—and the libations range from local lagers to craft cocktails like the Macon Sour made with Wild Turkey 101, pineapple, and a red wine float. And because the country crooner has more than a few famous friends, celebrity appearances from the likes of Bebe Rexha, Blanco Brown, Kasey Musgraves, and Kelsea Ballerini are common.
FYI: There's an iHeart Radio Studio on the premises where Wayne D and co-host/producer Tay Hamilton host their nationally syndicated, new country broadcast, The Wayne D Show, each weekday.
Nudie's Honky Tonk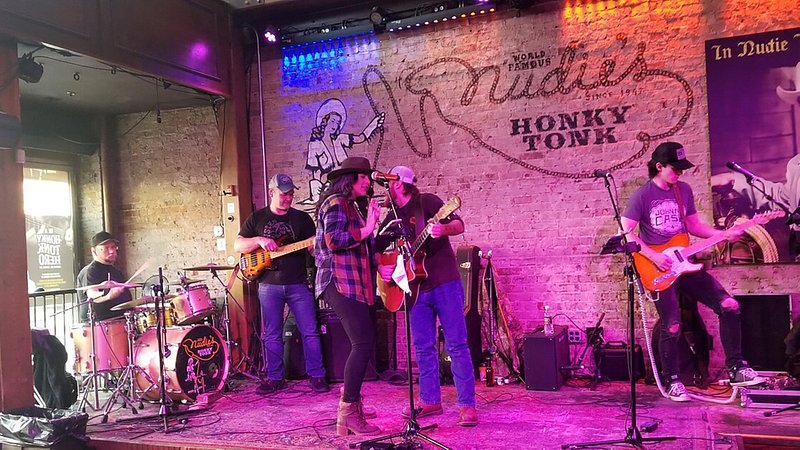 Drinking all day and partying all night is the M.O. at Nudie's Honky Tonk. This world-famous bar on Broadway resides in a 100-year-old, three-story building that houses multiple bars, three stages, and a stunning rooftop deck that often hosts some of the best live music in Nashville. And because renowned tailor Nudie Cohn created costumes for Hank Williams, Gene Autry, Johnny Cash, John Lennon, Bob Dylan, Roy Rogers, Elton John, and dozens of others—he is even said to have made Elvis Presley's famous gold lamé suit—there's a lot of eye candy on display. Acts like Handsome Hangovers, No Weak Links, and Summer 97 hit the main stages daily, and a rotation of DJs keeps the dance party going late-night on the roof deck. Nudie's Southern-style, comfort food menu is dense with burgers, tacos, and anything that can be popped in a deep fryer—even Oreos. Expect down-home Music City hospitality and raise-the-roof party vibes here seven days a week.
FYI: Nudie's boasts the longest bar in Music City. It measures more than 100 feet and nearly 10,000 silver dollars are embedded within it.
The Stillery
The Stillery is the kind of place where you can relax in a cozy booth, eat outstanding food, and enjoy signature mason jar cocktails over good conversations. It's a simple equation that works really well. A more elevated alternative to the theme-heavy bars on Broadway,
The Stillery is a restaurant first and a music venue second. The first-floor serves brick-fired pies, stacked burgers, fresh salads, and tantalizing starters like Sriracha deviled eggs, house-made soft pretzels, and roasted garlic Brussels sprouts. To chase all that grub, potent cocktails are made with the South's best moonshines and whiskeys, and the signature ones are all served up in mason jars. The Stillery also has a well-edited list of local and regional brews on tap, including Black Abbey Brewery's The Rose and Mill Creek Brewing Co.'s Lil Darlin. This spot is smaller than other Broadway bars but the top-notch food, intimate stage, and seating make it a popular place to hear Nashville's up-and-comers.
FYI: The Whiskey 'Float,' made with George Dickel 12, vanilla shine and cherry cola, is a fan-favorite at The Stillery. Cherry cola like Cheerwine has a long history in the South, and makes for a fun mixer that pairs well with barbecue, too.