What holiday travel looks like for families with Autism
Writer Tiffany Hammond, a self-described "Autism mama," shares how her family preps for the busiest travel season of the year.

By Tiffany Hammond

18 Nov 2022 • 5 minutes read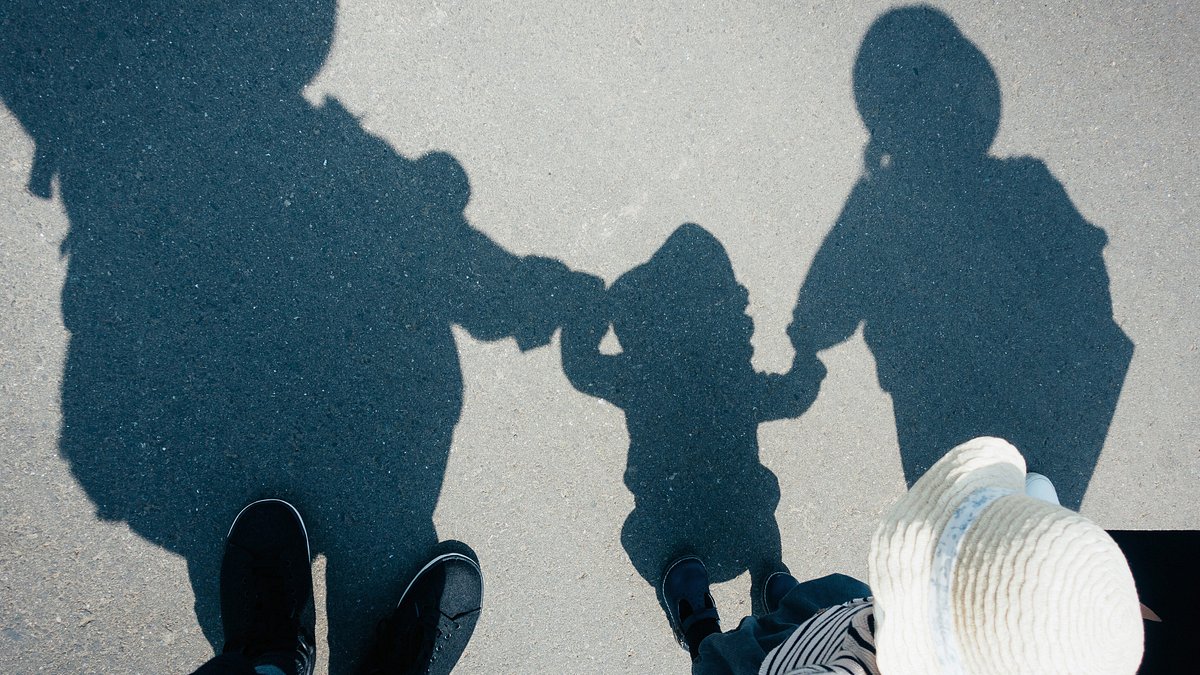 The holidays are coming—and along with the promise of togetherness and seasonal cheer, this time of year can bring a hearty helping of stress. But for our family of four, three of whom are diagnosed with Autism (myself and my two boys, 15 and 13), the experience can be uniquely overwhelming. I always look forward to seeing our family and friends, but that anticipation comes with a lot of anxiety around the journey. After all, two elements that are central to the season—travel and socializing—take a lot out of us. And travel for us looks a lot like the average family's, but with a lot more planning, packing, and pressure.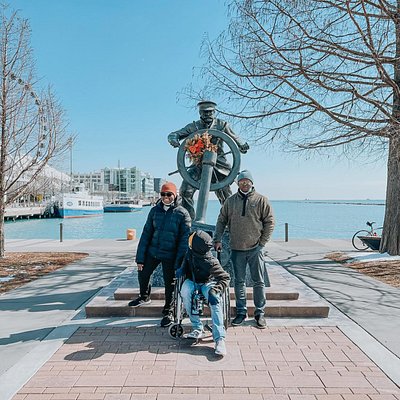 'Making sure you are mentally and emotionally prepared'
This world is inaccessible and oftentimes unkind to those like us. We're not only planning which route to take, we're also planning what to do or say in challenging situations: when there isn't enough wheelchair accessibility in airports, airplanes, hotels, or other places on our itinerary; or when we encounter people along the way who say things that make us feel uncomfortable or unwelcome. It is not uncommon for strangers to shout at us because our child vocally stims (a repetitive stress-reduction and redirection technique). We've had people approach us and tell us that our children are making their children uncomfortable, or shoot us looks of annoyance when my son is using his augmentative and alternative communication (AAC) device to communicate.
Traveling while disabled isn't just about preparing your belongings for the journey, securing your lodging, or nailing down the expenses. It is also about making sure you are mentally and emotionally prepared for what might occur on your trip. For us, that means taking several short trips around our hometown in the weeks ahead of our big holiday trips. We are tethered to our routines, familiarity, and the constants of our lives—favorite stim items, favorite blankets, familiar beds—so frequent one-night stays in hotels help us get used to being in unfamiliar rooms. It is important to our family that we spend time in spaces not our own so that when we go somewhere for longer stays, it's less overwhelming.
Packing is a major undertaking. While loading up our luggage, we need to make sure we have duplicates—or even triplicates—of everything. We always have multiple fidgets so our boys have something to preoccupy their fingers. One of our sons is non-speaking—to communicate, he uses an iPad with an AAC app. It's imperative for us to have multiple devices with the app, as well as multiple chargers. My boys have favorite items that keep them calm while they travel—a Rubik's cube for my youngest and a blanket for my oldest—and we're always sure to have multiples of each on hand. Traveling while disabled is making sure our plans have plans, and our contingencies have contingencies.
We are very mindful of costs—we are a one-income household because I am the primary caretaker for our boys. We almost always travel by car because often, we cannot afford the type of plane ticket we would need to for a comfortable ride on a plane—one that would provide wider seats, or guarantee close proximity to one another. Along the way, we need to make sure that our road trip stops are planned at less overwhelming locations. Rest stops are at the top of our list, and truck stops are our second favorite option—they usually have fewer crowds, less noise, multiple entrances that keep us from feeling boxed in, and a nice grassy area where we can walk around and the boys can stim freely and openly, with the least amount of stares and comments. It's not worth triggering a meltdown or sensory overwhelm to force them into spaces we know might give them trouble.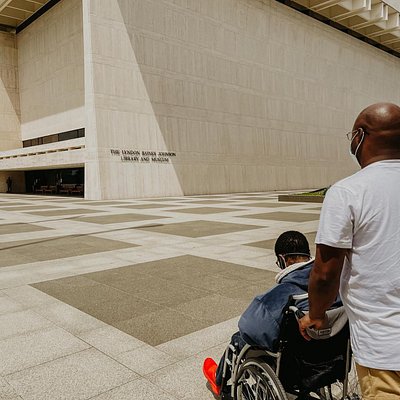 'It always feels as if there are unspoken rules'
Once we get to our destination, there are other considerations to make. We inform our family and friends of our children's needs ahead of time, and even if they offer to host us, we often choose to stay at hotels. It always feels as if there are unspoken rules that we might not be able to follow, or there might not be space in a crowded home for us to go when we are overwhelmed. Our family loves the Hilton program, in part because it gives us the ability to choose our own room. We choose rooms that are in far corners with no neighbors on either side or only on one side; we feel responsible for making sure our children not only have a stress-free travel experience, but also that our family doesn't disturb others.
Suffice to say, there are a number of significant challenges that make travel—especially during the holidays—a difficult proposition for us. This world could be a lot more accommodating and accepting, but while we all work on making that a reality, I want to show that families like ours can still travel and have a good time. It takes a lot of planning and preparation, but it is worth it in the end. We deserve to see this big, beautiful world of ours. I have grown tired of hiding in my home—we did that for a decade, and it's no way to live.
'We could travel on our terms, in our own way'
The first time we decided that we would no longer confine ourselves to our home was at Thanksgiving a few years ago. We didn't venture too far out—we visited family in central Texas from our home in west Texas—but, for us, it was important to know that we could do even this brief holiday trip in a way that worked for us. We chose to stay in a hotel instead of with family, and we allowed ourselves to do things apart from the family if we felt their activities would be too overwhelming. That year, we found a small Christmas tree farm with games, hayrides, and carnival snacks. We had epic Hallmark movie nights in our hotel with lots of local goodies to munch on. It showed us that we could travel on our terms, in our own way—and we have been doing it ever since.
In fact, we're planning to take that exact same trip this holiday season. We have done some pretty big trips in the last two years, and I am looking forward to a getaway that is more laid back and familiar. I'm thinking of the shorter distance to travel, the ease of finding more things to do that fit our family's needs, decorating our hotel room with holiday cheer, devouring sweets from the local shops, and spending time with family.
Traveling for us is hard—I won't ever tell someone it's not. It is hard on our wallets and our mental, emotional, and even physical health, but in the end it is beyond worth it. The memories (and photos) we have from each trip fill my heart with so much joy. The pride I feel when we come back from a trip, whether it was considered successful or not, makes it worth it. Because we tried. And the more of us that try, the more of us that say, "we deserve this," the more we can move this world toward being a more equitable and accessible place for all of us.