Why Southern Spain is the perfect fall getaway
These six towns in Southern Spain are high on sunshine and low on crowds.

By Megan Lloyd

7 Oct 2022 • 4 minutes read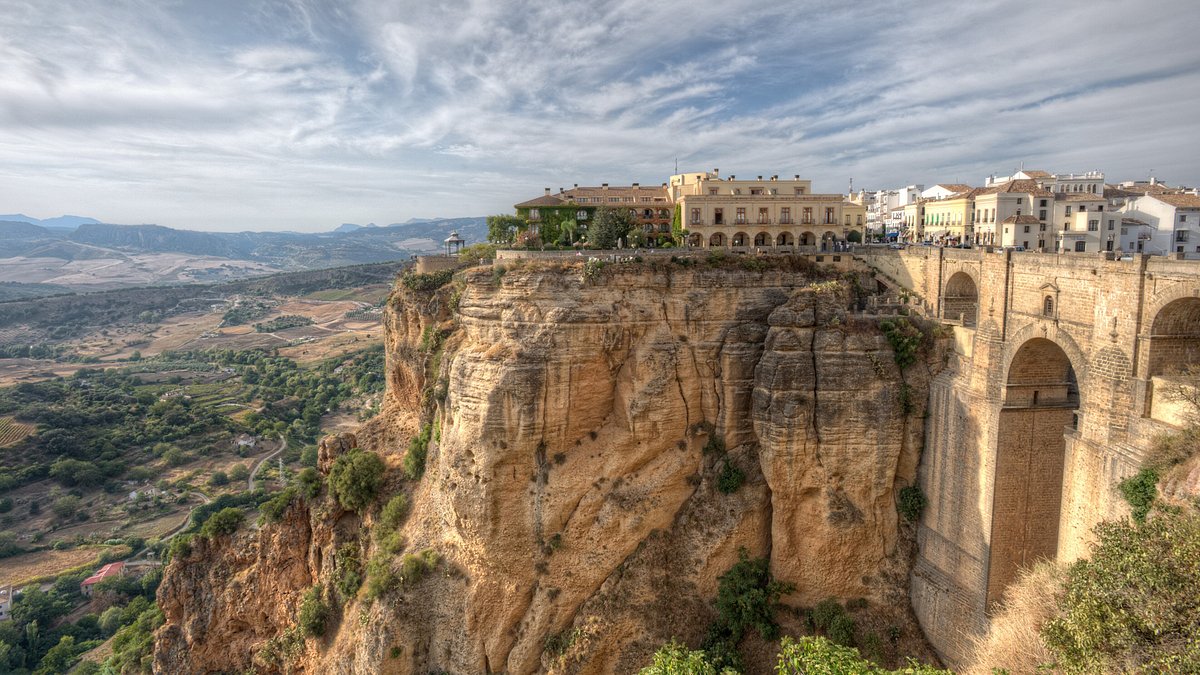 When summer collapses into fall and travelers make their way off the coast, towns in the southern Spanish region of Andalusia rise to the occasion. Wildly underrated in comparison to the country's big cities and islands, these humble towns—with commanding natural backdrops and majestic Moorish architecture—offer up some of the most idyllic settings for travel and rest. Think crisp mornings and warm afternoon sun, where the smell of chimneys and the startling stillness reminds you that you are officially out of the city. And in true Spanish fashion, it is where all roads and hiking trails (often amongst olive groves or accompanied by black-hoofed Iberian pigs) not only remind you of where your food comes from, but often lead to your next meal.
Ahead, we outlined a few of the many towns you'll want to visit on a road trip around Southern Spain.
Aracena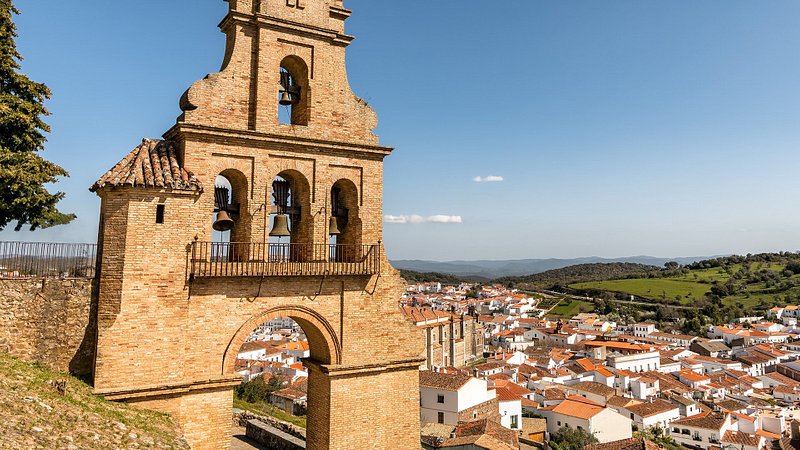 Fall in Southern Spain is best savored in Aracena, home to the region's—and arguably the country's—best jamón Ibérico. The proof is in the Feria de Jamón (ham fair) which is celebrated in October with contests, tastings, and ham-centric tapas crawls throughout. Want to trade ham for veggies? Hike through the oak trees on the Ruta del Valle Escondido to the neighboring town Linares de la Sierra for lunch at Arrieros. It's full-on celebration of fall with odes to mushrooms, local produce, and, yes, Iberian pork cuts made all the more picturesque by the old stone fireplace roaring in the dining room.
El Bosque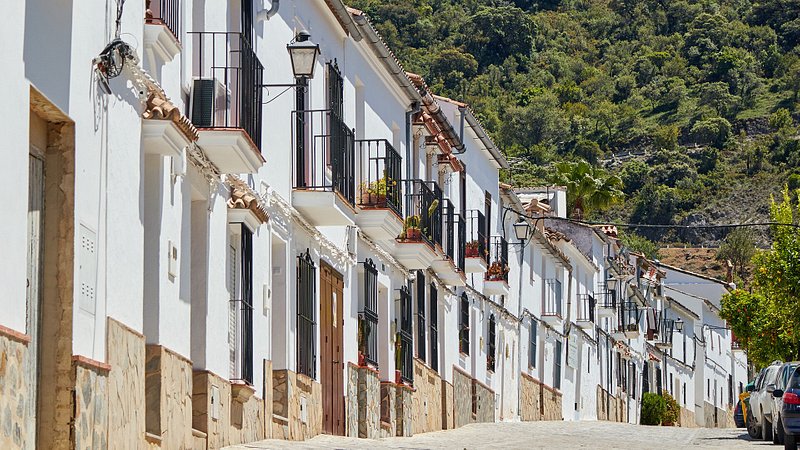 Just over an hour drive from Seville and at the foot of the Grazalema Sierra, El Bosque (translation: The Forest) feels worlds away from city life. The steep, winding streets in this white-washed town lead past quaint homes and picturesque viewpoints that make the trek worthwhile. Fuel up with a traditional Andalusian breakfast of jamón, olive oil, and tomato on toast at Venta Julián, and then hike the lush, riverside trail to the village of Benamahoma. Collect figs and chestnuts along the way and stop for lunch there before heading back to El Bosque.
Where to stay: Consider spending a few days in a casa rural around the town, which are cozy countryside farmhouses. Find them on VRBO, Airbnb, or Escapada Rural.
Vejer de la Frontera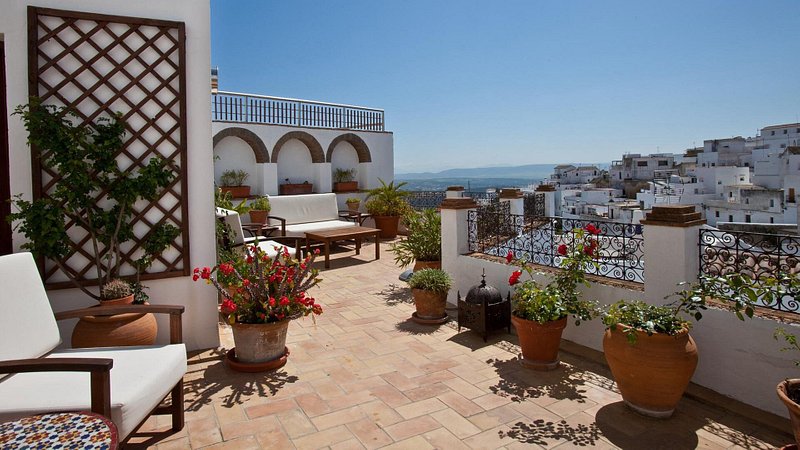 Located on a bracing hilltop a few miles from Cádiz's bustling beaches, Vejer de la Frontera's labyrinth-like streets and emblematic arches set the scene for one of the most beautiful towns in southern Spain. Fall is an ideal time to go, as the summer surge cedes and the temperatures are pleasant enough for a stroll along the water, particularly if you want to venture down to Barbate for some of the best tuna in the country at El Campero. Or, stay in town for romantic bites at 4 Estaciones and take in the cozy autumnal breeze and magnificent sunsets from the village.
Jerez de la Frontera
Though technically a city, Jerez's historic downtown area has the cozy, small-town atmosphere you long for come fall. The underrated wine scene is the heart of the city's existence; the smell of aging sherry and brandy seems to follow you through the streets, pulling you into the dozens of bodegas for tastings and tours. Lustau and Tradición are great bets, or check out the tabancos, which are small bars with barrel sherries from small producers and a spread of excellent tapas. At night, it's a reservation on the patio at Albores and a late-night flamenco show at El Pasaje.
Where to stay: Hotel La Bodega de Tío Pepe is run by Jerez's largest winery and offers sweeping views of the area from the impressive terrace.
Ronda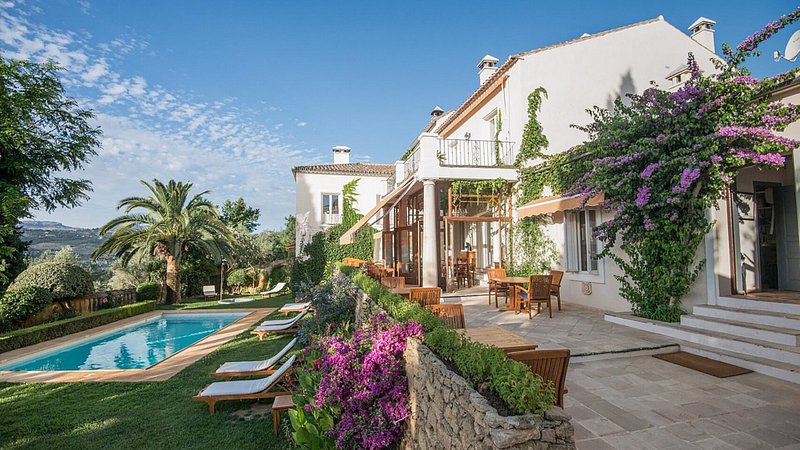 There's a reason Ronda is a popular day-trip from Seville or Málaga. A stunning 18th-century bridge spans the dramatic cliffs and connects the old and new parts of town for the ultimate photo op. Fall is an ideal time to walk the trail under the bridge along the gorge, where you'll get alternative views of the cliffs and bridge from below, and venture into lush hiking territory. To get a couple of Michelin stars under your belt, indulge in the elaborate locally-inspired tasting menus at Bardal, or check out their more economical offerings Tragatá.
Guacín
By the time fall rolls around, the tourists that flock to this hillside town and its surrounding areas have slowly meandered back home and you're left with sleepier streets and the quiet breeze of the mountainside. On a clear day, you can see Gibraltar and North Africa from Gaucín's many lookout points, or take in the scenes of the evergreen valleys from the terrace at Azulete, a hyper-seasonal restaurant serving exquisitely fresh plates and natural wines. Gaucín also has a strong international artist community with many private studios available for visiting, and a number of hiking trails that leave directly from town.
Where to stay: Run by a Belgian couple, Hotel La Fructuosa boasts remarkable views of the town.