Spending Lunar New Year abroad when getting home isn't an option
Chinese international students amid years of travel restrictions.

By Anne Wen

20 Jan 2023 • 4 minutes read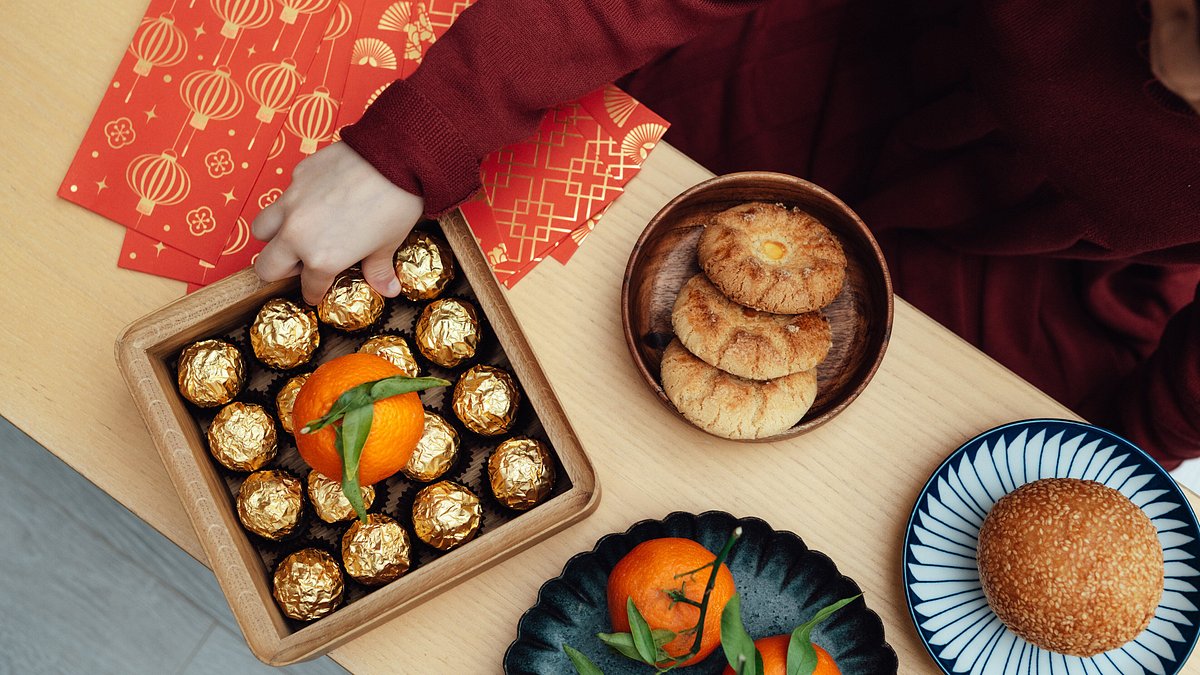 Lunar New Year is all about family homecomings. Wherever they might find themselves in the world, Chinese are expected to return home for the most important celebration of the year. In what's considered the largest human migration each year, a travel crunch ensues as millions head back for the eve of the holiday—this year on January 22—to join their loved ones for a reunion dinner in which multiple generations gather around a table for a feast, followed by 15 days of festivities, all focused on family time.
But for nearly three years, Chinese international students haven't been able to return for the lunar calendar's most celebrated holiday. With pandemic restrictions that started in January 2020, followed by a zero-Covid policy for the greater part of the three years, many haven't set foot on their home soil since 2019.
"In China, the festival is a celebration of the whole country, so everyone takes part in it," said college junior Tiantian Li, who's studying computer science at Cornell University. Spending the holiday in Ithaca, NY, has been an adjustment: "It's just your friend group, and the next day you go back to classes—the vibe is different."
But this year, policy changes in recent weeks have changed things. China reopened its border this month, and inbound travel restarted. Still, with a surge in Covid cases in China, some countries, including the U.S., have implemented testing mandates for those entering from the Asian nation. With so much seesawing, some students are still hesitant to head back, fearing that rules could switch quickly again, leaving them stuck away from campus.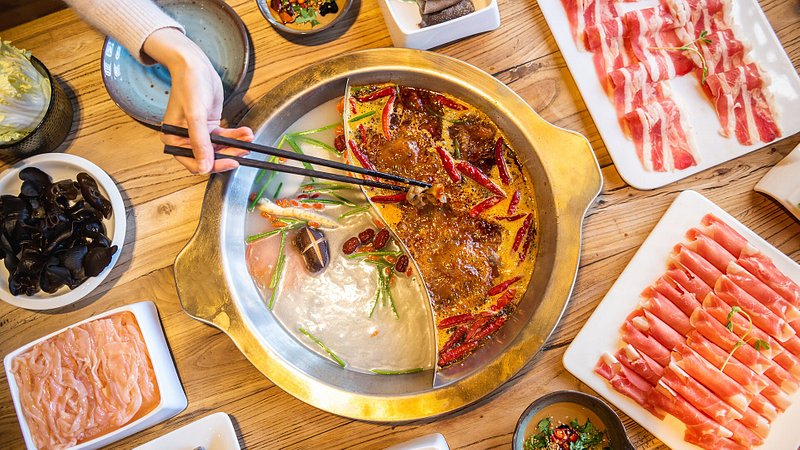 For Tiantian, it was too last minute to plan a trip back home to Guangdong province, in the southern part of China. Given the high cost of international airfare, most people book tickets three-to-six months in advance.
Back at home, she would celebrate with her family by eating fish and playing with sparklers. But she's found a way to carve out her own traditions in the U.S.—traditions that have been developing since 2021, her first holiday away from home. "I have a group of Chinese friends, and we get together to cook," she said. "We do something similar to what we did back home, where our whole family gathered together to eat."
In Waterville, Maine, Colby College junior Lily Gao also lives halfway around the world from her family in Jiangsu province and Canton (where her father now works). "Although I have a lot of friends, I feel lonely," the East Asian studies major said. In particular, Gao misses the empty streets during the early days of the New Year period back home. "Everything that you can imagine closes during those three days, and that forces you to stay at home and spend time with your family," she said. The Gao family usually follows Canton traditions and buys mandarin orange plants. "You put them in your house, which indicates you will have as much good fortune as the mandarins on the tree."
Last year, she found a different way of celebrating in Maine: with her four roommates, three of whom are from Beijing. "In the relatively southern part of China, where I am from, we don't make dumplings for Chinese New Year. But Beijingers make dumplings a lot, so we did it together," Gao said. Even across the ocean, the students were able to find a way to celebrate traditions new and old. "I called my parents back home, and they showed me what they were eating for dinner too." She'll spend the holiday abroad again this year, continuing to carve out her own ways to toast the Year of the Rabbit.

Xiaoyu Duan, a biomedical engineering Ph.D. student at University of California, Davis, moved to the U.S. in August 2022, knowing at the time that it would be tough to go home. Back in her home province of Liaoning, she loved celebrating the new year by eating pickled Chinese cabbage in a copper hot pot and playing card games with her 88-year-old grandmother. She also takes part in her hometown tradition of hiding coins in dumplings—those who find the coins are said to receive good luck during the upcoming year. "We always try very hard to find the right one," Duan said. "Usually we will eat 10 dumplings, but for the coin, we will eat 20!" And she's been on a winning streak: She's picked the lucky dumpling five years in a row.
This year, she'll celebrate with less pomp. Since the holiday isn't recognized by most American institutions and coincides with the start of her winter quarter, Duan will spend the day in class. Still, she plans on gathering a group of Chinese friends to make dumplings. "We will play some cards, eat some delicious food, and watch Avatar 2," Duan said.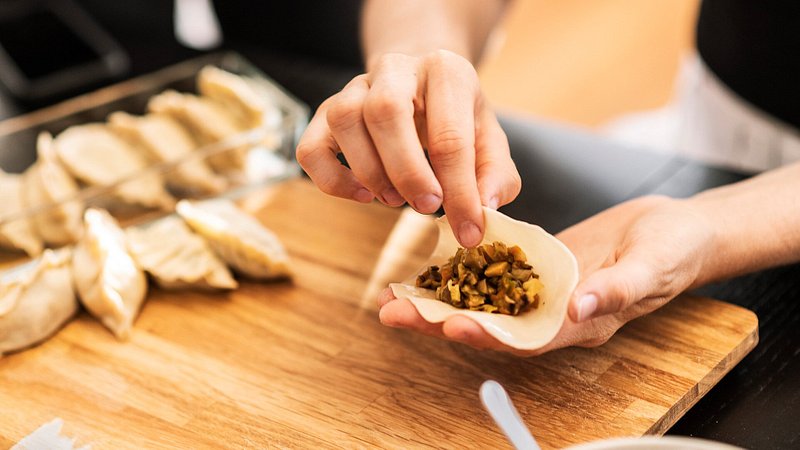 For the last year and a half, Xinwei Li, a Brown University junior studying economics in Providence, RI, has missed playing her favorite Lunar New Year game, a riddle guessing game that her paternal grandfather made up. "There would be a king of the riddles that would get 1,000 yuan," she said.
This year, she's going to make sure she has a chance to win that money—she plans to fly home to Beijing for Lunar New Year, also known as the Spring Festival. "I don't know what is going to happen in the future months," she said. "Right now, when there's an opportunity, I would like to go back to see my family."
After all, Xinwei said, that's what the holiday is all about for her. "You can celebrate with friends, but it's different compared to celebrating it with your family," she said. "You get to see so many relatives that you wouldn't on a regular day. That kind of family reunion—gathering together and just being with each other—is one of the spirits of the Spring Festival."

That longing rings true also for Fair Shen. The 20-year-old from Zhejiang province immediately made plans to go home as soon as she heard the borders were reopening. And she's already made it there—when we last checked in with Shen, she answered from quarantine. "Every flight is full—now that the government loosened the policy, a lot of people want to go back," Shen said, adding that even within the country, people had to stay within their own cities for the last three years, so train stations are also full.
She can't wait to go back to her family traditions, going out to eat at a restaurant and then returning home to watch CCTV's New Year's Gala "Chunwan," considered the most watched television show in China. Plus, she just wants to see her four-year-old brother. "My mom said he's growing so much," she said. "He can speak so much, so I want to meet him again."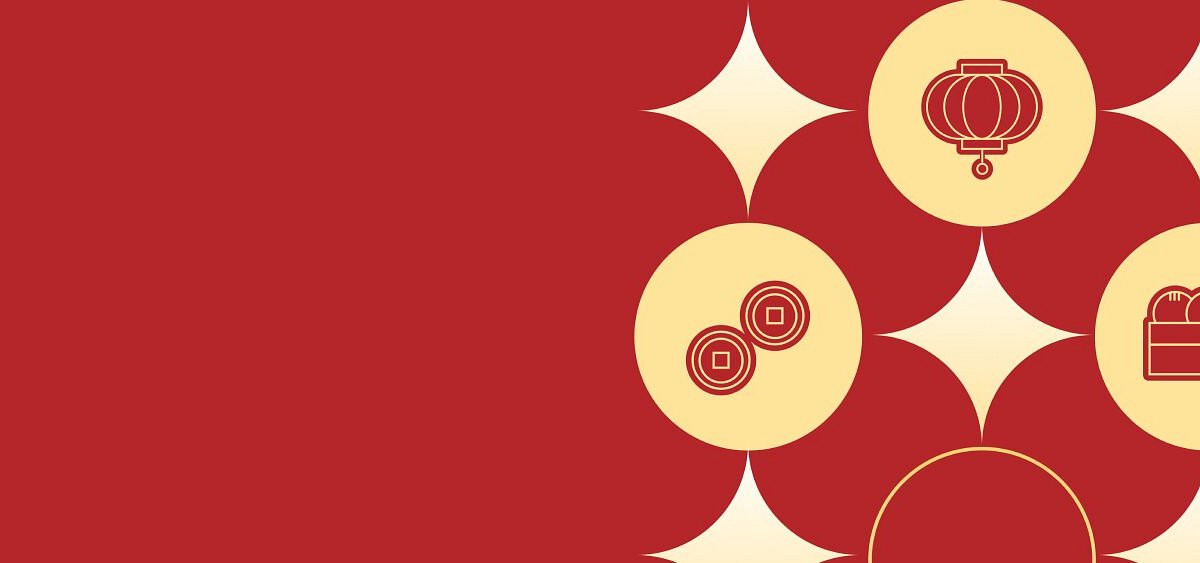 The Lunar New Year Guide
There are so many different ways to celebrate—here's how to get started.
Read more