A self-guided tour of Nashville's coolest murals
Get to know the spirit of Nashville by exploring its murals.

By Blakely Spoor

22 Nov 2022 • 2 minutes read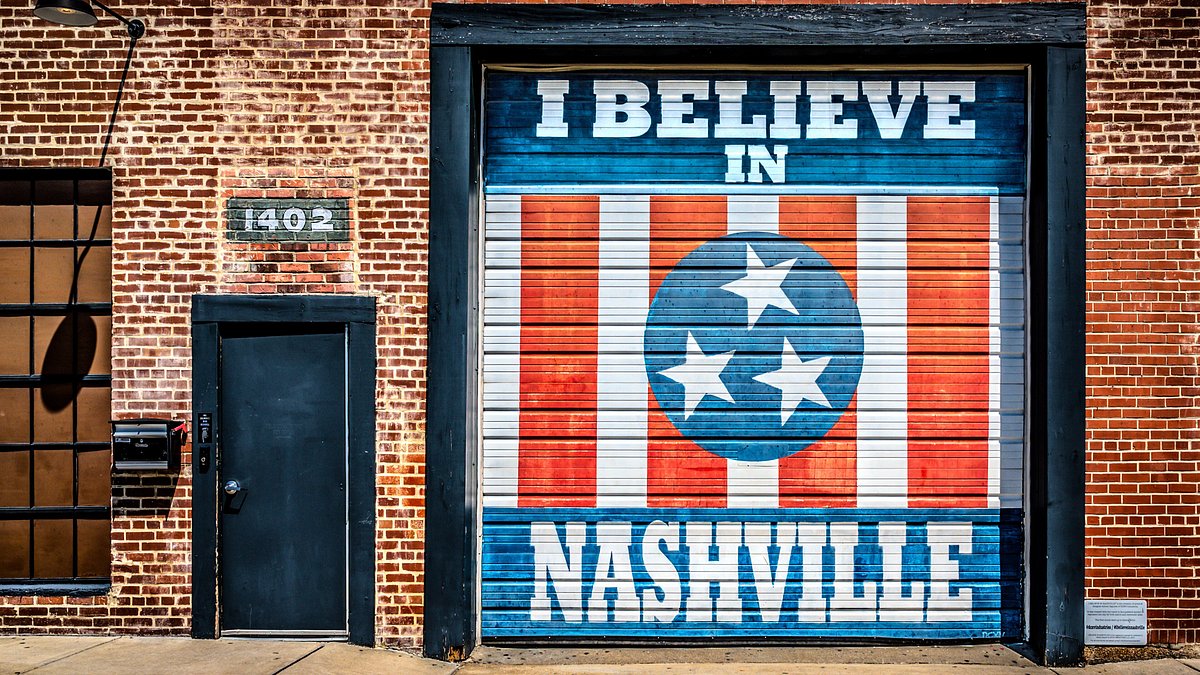 Murals have come to define neighborhoods across the U.S.—think Miami's Wynwood or Philadelphia's Fishtown—but Nashville really takes using the street as a canvas to new heights, with a dizzying array of murals in various pockets of Music City. Whether you're moseying around the city on a bachelorette party in search of fun photo ops or looking for an excuse to explore different Nashville neighborhoods by foot or bike, we've mapped out your mural-scouting itinerary, with something for every kind of art enthusiast.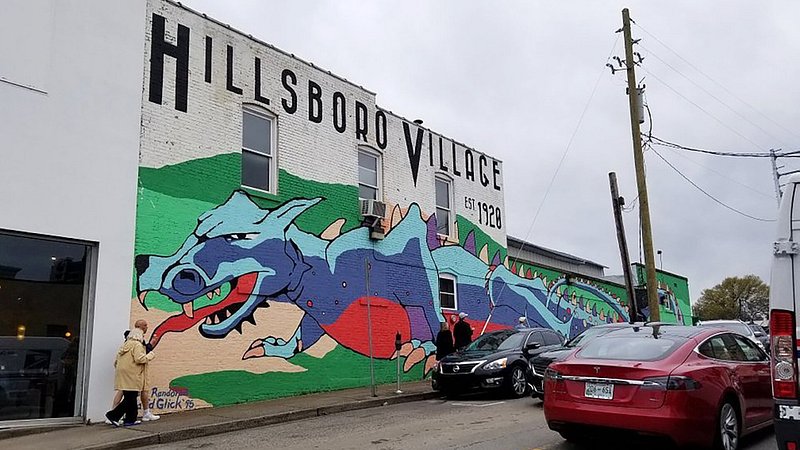 Start your morning at Hillsboro Village, where you will enjoy your first mural sighting of the day. Drippy Lips, designed by Donald "Drawbertson" Robertson, looks exactly as it sounds and makes for a great photo op (1814 21st Avenue South). Rock it solo or grab someone you love, and snap away. Tip: Grab a coffee or light breakfast at Fido, located right next door.
Then, head 10 minutes west by car to Sylvan Park and enjoy the heartwarming illustration, Wish For Peace, by Jake Elliott (4822 Charlotte Pike). Inspired by the act of "making a wish" on a dandelion and featuring colorful paper cranes, it serves as a commitment to a world with a bright future.
Then, make your way to what can only be described as a mural-lover's playground. Off The Wall is located at the intersection of Charlotte Street and 28th Ave North, and is a 1,200-foot-long treasure trove of colors, patterns, illustrations, and words. You'll cross many murals off the must-see list at this special spot, and you can get a sneak peak of the current murals and artists on Off the Wall's site ahead of time.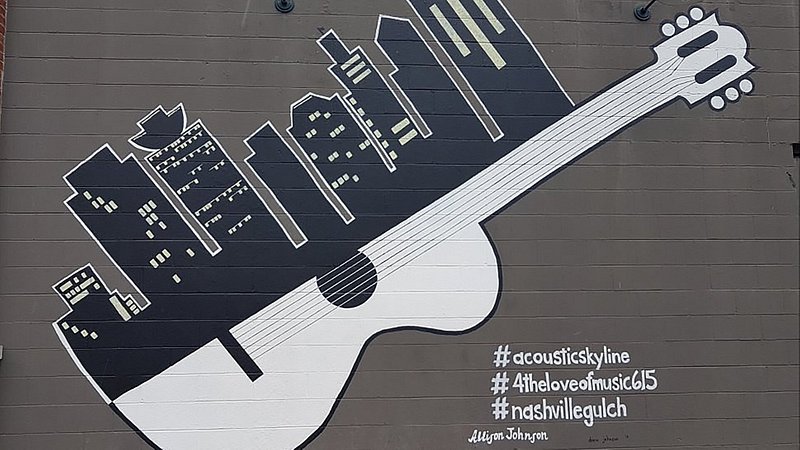 Next, venture to The Gulch to see a quintessential Nashville mural: the Acoustic Skyline (915 Division Street). A fitting tribute to Music City, guitar players will especially love artist Allison Johnson's beautiful tribute to strumming your heart out in this downtown-adjacent neighborhood. If you're feeling hungry, be sure to check out Biscuit Love or Milk and Honey nearby for brunch or lunch.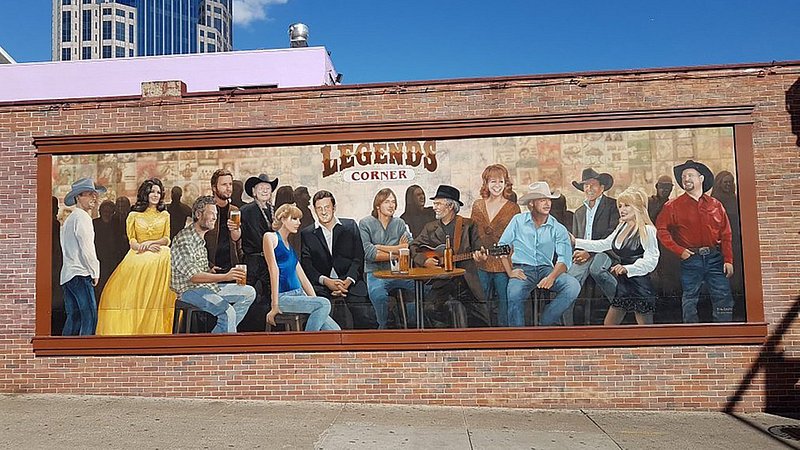 Continuing with the music theme (and once you've filled up on some delicious biscuits, we hope) meander over to artist Tim Davis's Country Legends mural on the side of Broadway's Legends Corner bar (428 Broadway Place). It's a tribute to country music royalty—old and new—with portraits of icons like Dolly Parton, Merle Haggard, Loretta Lynn, and more.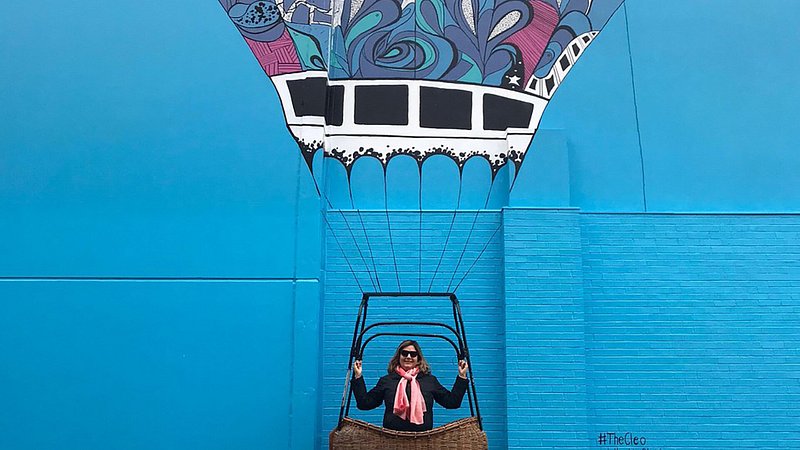 Next, head to your first interactive mural of the day: Instagram-friendly muralist Kelsey Montague's What Lifts You - Air Balloon (1034 West Eastland Avenue). By interactive, we mean that you can actually hop into the basket of the air balloon. This is, arguably, the most visually out-there mural that you'll see.
After your moment up, up, and away in the balloon basket, it's time to journey to the next stop on your street art tour in Germantown to see Ty Christian collage-style Harmony mural (1120 4th Avenue North). The petite mural is a moving representation of equality for all.
Last but not least, conclude your day in the Wedgewood-Houston neighborhood for the perfect end to your self-guided mural tour of Nashville: Love Y'all by Joseph Ernst (2020 Lindell Avenue). To commemorate the end of your tour, head to Dozen Bakery for a celebratory pastry—you've earned it after zig-zagging around town.