Getting from Rome to Naples: stress-free routes, key pit stops, and the very best travel times

By Jaclynn Seah

2 Aug 2022 • 4 minutes read
Need your fill of pizza and palazzos (grand buildings) on your next trip to Italy? Plan a journey that takes you from the capital city of Rome to the southern coastal town of Naples. Captivating Rome with its ancient artifacts, architecture and art on every corner is a must-see for first-time visitors to Italy, while charming Naples or Napoli, regional capital of Campania, is one of the oldest cities in the world and a food lover's pick for Neapolitan cuisine and pizza.
To help you with trip planning, we've compared the best ways for you to get from Rome to Naples.
Rome to Naples by car
Rome and Naples are about 140 miles apart and the drive takes about 2-2.5 hours south along the A1/E45 autostrada. Renting a car and stopping in the small towns on your way from Rome to Naples is a nice option to explore the region at your own pace.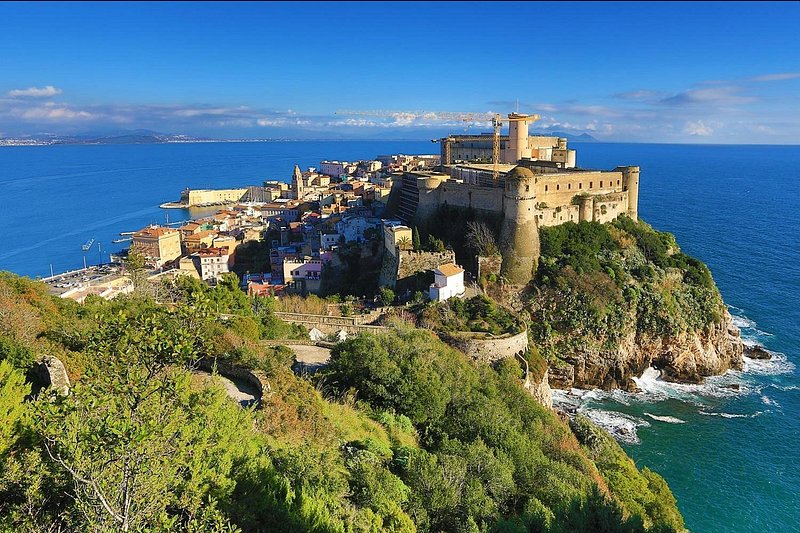 Some places to check out:
Driving in the Italian countryside is easy, but you'll want to avoid driving within the old towns as far as possible because these are Zona Traffico Limitato (ZTL) or limited traffic zones. That means you have to pay a steep fine if you're caught driving here without the right permit, which is typically only issued to local drivers and not rental cars. Also, make sure to budget for tolls on the autostrada.
An alternative way for those with limited mobility or larger groups is to arrange a private car transfer. Hiring a driver and car can be pricey, but may be worth it for sheer convenience and being able to make prior arrangements for amenities like wheelchair access and child seats easily. Some of these transfers from Rome to Naples also offer stopovers and tours along the way.
Rome to Naples by train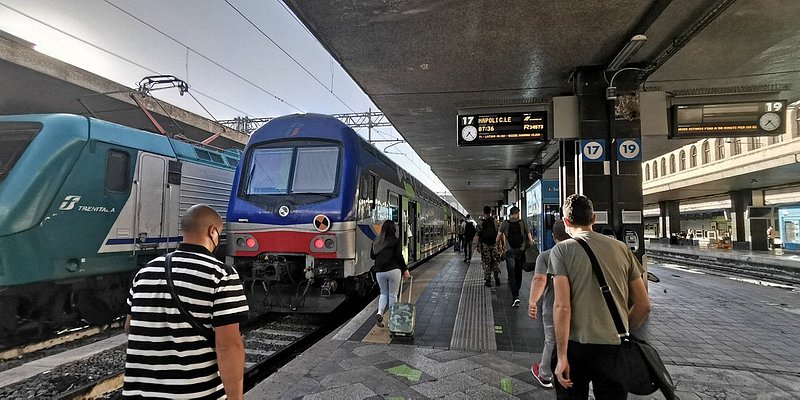 High-speed trains are the fastest way to get from Rome to Naples in a speedy 1 hour and 15 minutes. Frecciarossa and Italo have frequent high-speed trains that connect Rome's Termini Station to Naples Central Station—both stations are close to the historical downtown area. This makes Naples a viable day trip option from Rome if you're short on time. Ticket prices for high-speed trains are about $20 to $35 depending on the seat class and time.
If you have a bit more time to spare or want to stop at the smaller towns along the way, Trenitalia has regional trains that take around three hours to get from Rome to Naples. You may need to change trains along the way, but it's cheaper than the high-speed trains—ticket prices are around $15 to $18—and you get more time to admire the scenic surroundings.
Rome to Naples by bus
Rome and Naples are also connected by buses—large comfortable coaches that take around 2.5-3 hours to make the journey, subject to traffic conditions. Buses depart from Rome's Tiburtina station, a 20-minute metro ride away from Centro Storico to Naples Metropark that's located right next to the central train station.
There are several bus companies that have routes from Rome to Naples with bus tickets ranging from $10 to $25. Flixbus and Itabus have many journeys in a day and often have promotions where prices can drop as low as $3 to $5, making it the cheapest option available if you're on a tight budget. Other bus companies with Rome to Naples routes include MarinoBus and Inter Saj.
Rome to Naples by plane
ITA Airways offers domestic flights between Rome and Naples. While the flight from Rome's Fiumicino Airport to Naples Capodichino Airport is just 50 minutes, it's about the same time you'll need to transit between the downtown area and airport in both cities. Airline restrictions on luggage size and checking-in procedures can also be a real hassle. Taking a domestic flight from Rome to Naples only makes sense if you're either staying near the airport or transiting from an international flight.
Best way to get from Rome to Naples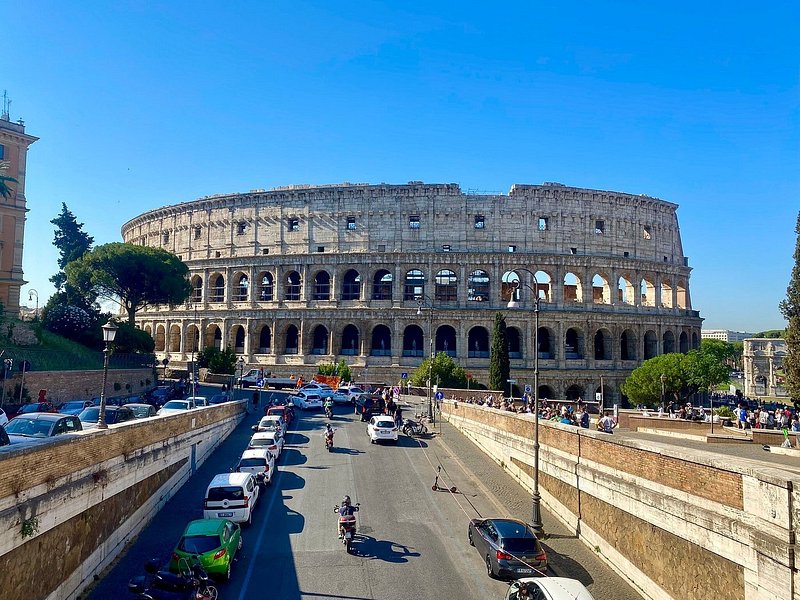 For day trippers and time-strapped travelers: The high-speed train is the fastest way to connect between the downtown areas of Rome and Naples so you can do a day trip or get started exploring without wasting too much time in transit.
For independent travelers with time to spare: A relaxing drive from Rome to Naples is a pleasant and flexible way to explore the Campania region and get off the typical tourist route as long as you avoid driving in the city centers, which are not car-friendly. Regional trains are another option for non-drivers.
For budget travelers: Promotional bus prices can be very cheap and a good way to save on the journey from Rome to Naples.
For international travelers in transit: The short transit flight for visitors who fly into Rome's Fiumicino airport to Naples is convenient.
For large groups or those with limited mobility: Private car transfer offers the most flexibility and convenience for large groups or those with mobility access needs.