8 African American festivals to plan a trip around
From Miami Carnival to a food truck festival in Charleston
By Chazeen Pemberton for TravelCoterie in partnership with Tripadvisor

23 Sep 2022 • 4 minutes read
There are plenty of ways to celebrate the heritage, spirit, and diversity of the African American community in the U.S. But one of the best options combines the pillars of Black lineage: incredible food, heart-pumping music, deep history, and above all, community. We're talking festivals. Throughout the year and all over the country, there are exciting multi-day events honoring the multifaceted nature of Black culture with diasporic cuisine, star-studded performance lineups, eclectic artisans and vendors, and the promotion of social change. Read on to discover eight African American festivals that are sure to ignite Black joy.
Miami Carnival
Miami, October 1–9, 2022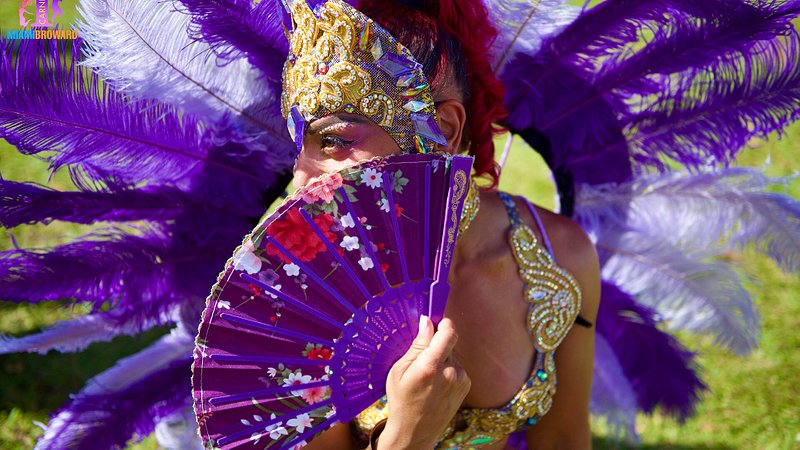 There's no place like Carnival. The traditional Caribbean festival is celebrated in many different parts of the diaspora, and Miami is certainly no exception, given its large West Indian population. One of the largest Carnival celebrations in the country, the annual Miami Carnival attracts thousands of local and visiting attendees ready for an energetic week of fetes (parties), mas (masquerade bands), and delicious Caribbean classics like roti and oxtail. Highlights of the week include J'ouvert—a street party held in the wee hours of the morning where attendees are doused with water, paint, and powder—and performances from soca and reggae legends.
The Bayhaven Food and Wine Festival
Charlotte, NC, October 19–23, 2022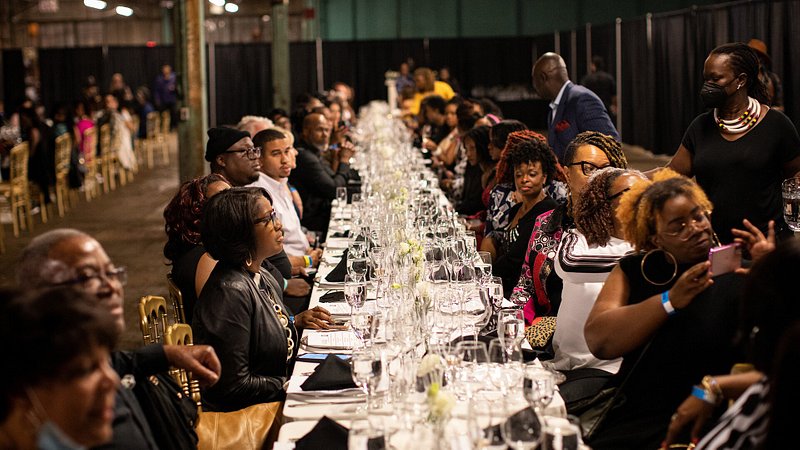 It's uncommon to find food festivals in the U.S. with a focus on Black tastemakers, so Subrina and Greg Collier launched this three-day celebration of Black food and beverages in 2021 with the hope of increasing Black representation within the food industry. The BayHaven Food and Wine Festival brings together over 75 chefs, farmers, brewers, and distillers to spotlight a wide selection of cuisine within the diaspora.
The theme of the second edition of the festival is "Homecoming," drawing inspiration from historically Black colleges and universities. The first day will feature a family-friendly carnival with a Ferris wheel and Black-owned food trucks, while the lineup for the remaining days will include multi-course dinners, tasting tents, a jazz brunch, chef-led cooking classes, and a food-focused art summit.
Black Food Truck Festival
Charleston, SC, November 19–20, 2022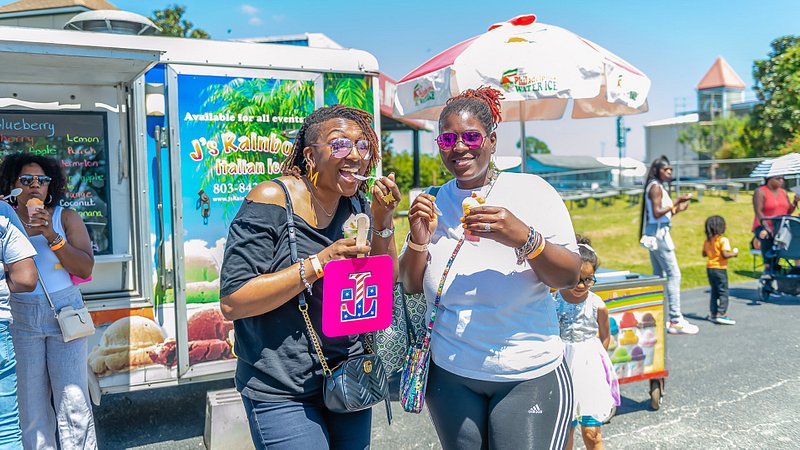 Charleston-based entrepreneur Marcus Hammond launched this semi-annual event in 2021 with eight food trucks and a mission to increase Black visibility in the food festival space. Within a year, it's grown to feature 25 food trucks and even added a "Vegan Village" to the mix.
At the two-day Black Food Truck Festival, you'll find a street dining experience with offerings that appeal to both adults and kids. Grown-up attendees can sample the multiple bars and hookah lounge, while little ones will love the inflatable games and archery in the kid zone. Between bites, check out the main stage for live performances from local artists.
Jazz in the Gardens
Miami Gardens, FL, March 2023
When Shirley Gibson became mayor of Miami Gardens in 2005, she launched Jazz in the Gardens to unite her community, the largest predominantly African American city in Florida. The festival aims to bring together multiple generations through the power of music, with a wide variety of genres represented. Past performers have included a mix of young artists like H.E.R. and trailblazers like the Isley Brothers, Brandy, and En Vogue. To fuel up for all-day dancing, visitors can nosh on delicious conch, fried fish, and roasted corn.
Broccoli City Festival
Washington, D.C., May 2023
Launched in 2013, this D.C. festival celebrates the spirit of the DMV region and its young people, with an emphasis on the intersection of Black culture and social impact. Now in its 10th year, Broccoli City Festival has featured performances from groundbreaking hip-hop and soul acts including Megan Thee Stallion, Childish Gambino, Cardi B, and Miguel.
In between sets, festival-goers can enjoy eats from local food vendors, participate in games and fitness activities (including a 5K run), and hear from entrepreneurs and other noteworthy speakers on topics related to personal growth and career advancement (2022 seminar topics included "Identifying & Mastering Your Craft" and "Breaking into Tech," among others).
Odunde Festival
Philadelphia, June 2023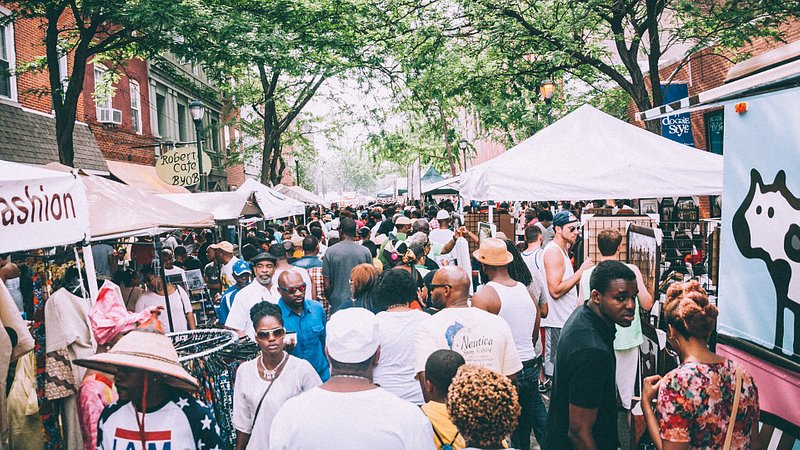 Billed as the largest African street festival in the United States, the Odunde Festival is an annual celebration that spans 15 blocks from Philadelphia's Schuylkill River to 23rd and South Street. Going 45 years strong, this event focused on Yoruba culture is designed to celebrate the prospect of the new year.
The festivities kick off with an offering of fruit and flowers to Oshun, the Yoruba goddess of the river. Attendees can enjoy live music and cultural performances while strolling through an expansive African marketplace filled with food, keepsakes, and plenty of educational opportunities. For example, a drumming session isn't strictly for entertainment: it's likely to be followed up by an illuminating conversation that touches on the history and significance of the beats played.
Essence Festival
New Orleans, June 29–July 3, 2023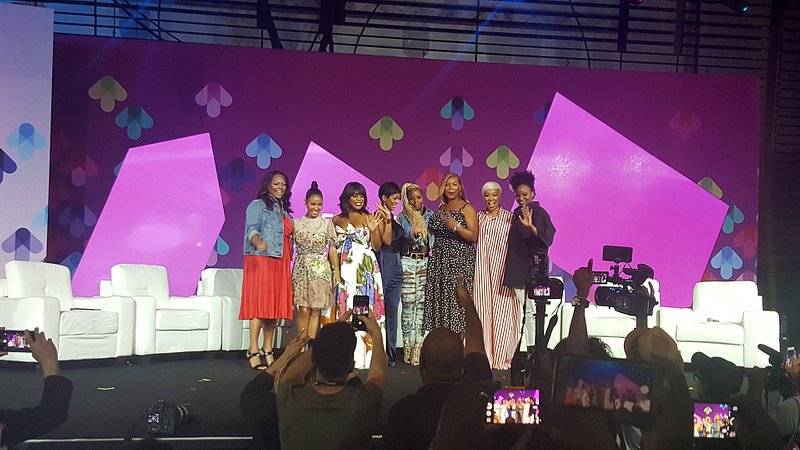 With its mouth-watering cuisine, rich history, round-the-clock nightlife, and electric energy, there couldn't be a more perfect location for the joy-inducing Essence Festival than New Orleans. This four-day event, organized by the groundbreaking Black women's magazine, attracts over 500,000 attendees during the July 4th weekend and centers around the Black community and the wellness, spirituality, beauty, and style spaces.
At the festival, held annually at the Ernest N. Morial Convention Center, attendees will find food and wine tastings, vendors, activations, panels with celebrity guests, and tons of freebies. The evenings welcome large crowds for star-studded concerts—the 2022 lineup featured Janet Jackson, Kevin Hart, New Edition, Erykah Badu, Jill Scott, and more.
Afropunk
Brooklyn, NY, TBD 2023
Launched in Brooklyn in 2005 following the success of a 2003 documentary about the influence of Black Americans on the punk scene, Afropunk has grown into an influential multi-genre festival that's introduced spinoff events in Minneapolis, Miami, Atlanta, Johannesburg, Paris, and Salvador, Brazil.
No matter the location, you'll find an emphasis on inclusion and social nonconformity, along with eclectic art, tasty food, wares from local artisans, expressive fashion statements, and brilliant performances (previous headliners have included Lizzo, Grace Jones, D'Angelo, and FKA Twigs, to name a few).
This article was produced in partnership with TravelCoterie, a Black-owned publication featuring travel news, tips, and cultural experiences.