How to celebrate fall in Paris like a local
The City of Light shines brightest in autumn.

By Catherine Down

27 Sep 2022 • 5 minutes read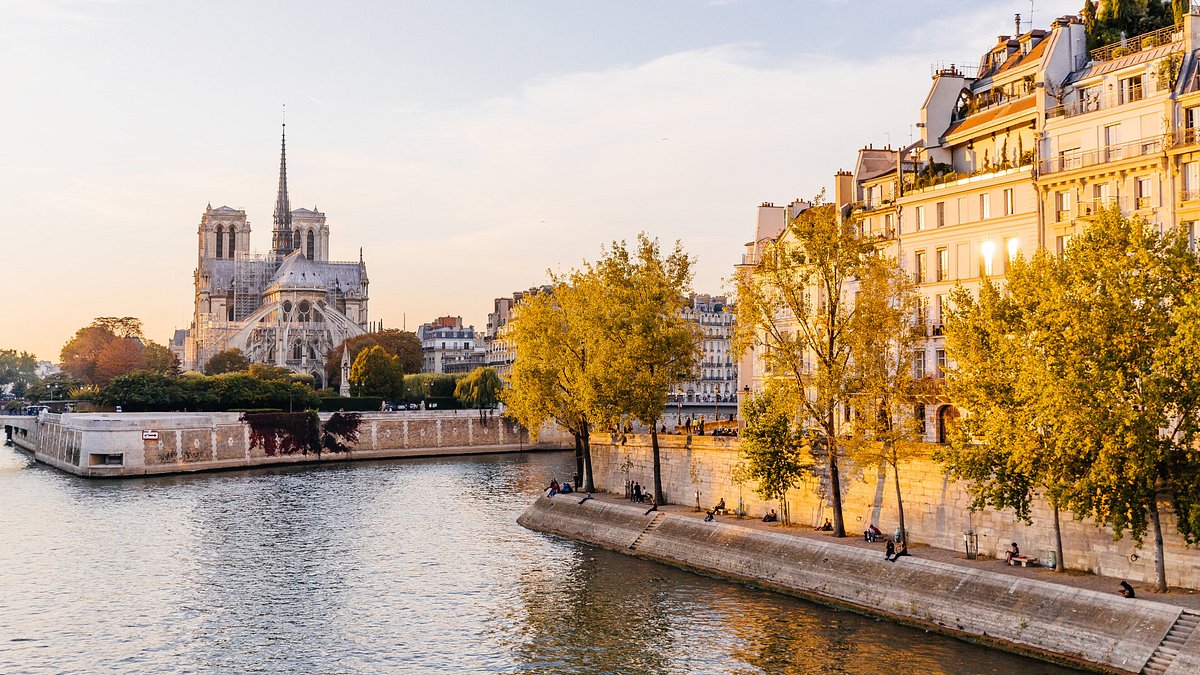 There's a buzzing energy at the start of fall in Paris—or, as we call it, la rentrée, when everyone has returned from a month of holidays rested, tanned, and ready to get back in action. While the Parisians are back in town, many of the tourists have returned home, making it a great time to travel here. The days may be getting shorter, but so are the museum lines and restaurant queues. The sweatiness of summer transitions into cool and crisp fall replete with all sorts of special, seasonal dishes and fun events. After a decade in the city, here are just a few of my favorite reasons why you should spend shoulder season in Paris.
Snack on the last gasp of goat's cheese season
That's right—cheeses have seasons. For goat-milk cheese, it's between Easter and All Saint's Day (November 1), so squeeze in as much delicious goat cheeses as you can before October's end. The joy of being in France in the fall is that it straddles the end of the summer cheese season with the return of luscious, warm, melty winter cheeses like raclette, so you get the best of both worlds. Stock up at two beloved fromageries, Joannault or Laurent Dubois, both of which offer extensive selections of incredible cheese and accompaniments. A La Biche Au Bois, a classic French restaurant conveniently located near Gare de Lyon, has one of the most impressive serve-yourself cheese platters in the game.
Fête at the Fête des Vendanges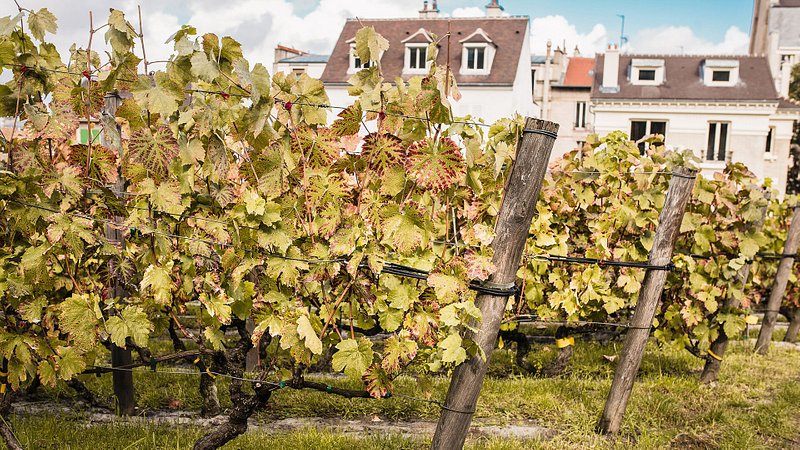 Paris has only one active vineyard within its city limits, so you better believe that there's a party celebrating its wine grape harvest every year. The Fête des Vendanges is the epitome of a bacchanalian festival with wines, oysters, a gourmet market, guided walks, and a chorus of singing children—all topped off by a 15-minute fireworks display. Some 400,000 people attend the festival each year, which has been held in Montmartre since 1934. It's the only time of year when the vineyard is open to the general public, too, as tours must otherwise be booked through the tourism office. While the wine is known more for its scarcity than its excellence, the bottles are auctioned off and all proceeds go to charity.
Go wild (game, that is)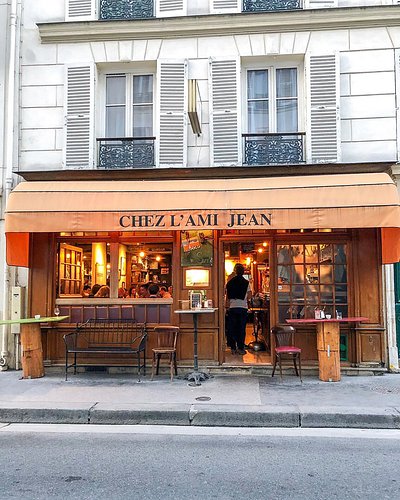 'Tis the season for wild game. Chez L'Ami Jean and Le Repaire de Cartouche are two classic, reliable standbys for enjoying the best game dishes in the city. Whether it's wild hare or woodcock, you can count on chef Stephane Jego of Chez L'Ami Jean to turn out excellent game dishes from mid-fall all through winter. While service can be gruff at Repaire de Cartouche, the all-you-can-eat Sunday lunch buffet with an array of French classics is a thing of beauty. Think roasted chicken, heaps of fries, an endless table of terrines, and large shareable desserts like mounds of chocolate mousse.
Look for leaves and ghosts at Père Lachaise Cemetery
Père Lachaise is one of the most beautiful cemeteries in the world, so it makes sense that it is also the most visited one. It's particularly gorgeous in the fall when all the leaves are changing. Wind your way up the paths to the top of its landmark hill where you'll find benches overlooking a lovely vista. You can even catch a glimpse of the Eiffel Tower from in front of the crematorium.
The evening of October 31 through November 1 is said to be the time when the veil between the living and the dead is the thinnest, so it may be the best time to commune with the dead on a ghost tour run by Paris by Foot, or, for those who speak French, "Mysterious Pere Lachaise" tours run by noted vampirologist Jacques Sirgent. All Saint's Day, known as Toussaint in French, is a national holiday here, so most Parisians have the day off. Many decorate the graves of their families with chrysanthemums, wreaths, or candles, so it's a particularly special time to pay your respects to Paris's most famous deceased (Edith Piaf, Oscar Wilde, Jim Morrison, Heloise and Abelard, and Proust, among others).
Tuck into a cozy bar
As the weather gets cooler, it's the perfect time to warm up with autumnal libations at the Library Bar at the Saint James Hotel. Ensconced inside the luxury chateau hotel in the 16th arrondissement is this tiny wood-paneled library-turned-bar decked out in plush stools and leather couches. If you're lucky, you'll be visited by the resident hotel cat Pilou. Be forewarned that drinks are pricey, even by Parisian standards, at roughly 25 a pop.
Another fun option for fall is Harry's Bar—especially worth a visit during American presidential election years. The historic bar where the Bloody Mary was supposedly invented has a straw ballot box during election season and the results have only been wrong twice in 85 years of doing so—a fairly impressive outcome. Regardless of when you visit, the old-timey cocktail spot makes you feel like you're stepping back in time with their strict dress code, walls plastered in college pennants, and waiters that serve you in white tuxedo jackets. In inclement autumnal weather, descend to the basement where there's a piano bar most nights after 10 p.m.
Make the most of Halloween
If you're worried about missing out on American Halloween, Boneshaker Donuts brings a touch of the ghoulish spirit to the second arrondissement with a neighborhood trick or treat—a rarity in Paris where Halloween isn't a widespread cultural phenomenon (yet). American owner Amanda Bankert felt like her kids were missing out on the "communal spirit and over-the-top awesomeness" of her favorite holiday, which led to her reaching out to 20 local businesses to organize a costumed trick or treating extravaganza for over 800 participants. Tickets will go on sale through Boneshaker at the end of September and the event will run from 2–5 p.m. on Sunday, October 30. Costume contest winners will receive a gift card for a dozen donuts so dress carefully and creatively.
Go behind the scenes during the Journées du Patrimoine
See a whole different side of the city by venturing into historically significant buildings where the public normally isn't allowed. For two days of the year in mid-September, thousands of cultural sites throughout France open their doors to the public for exceptional access during the Journées du Patrimoine. Plus, museums that typically require paid tickets are free. Offerings change annually, but lines can be quite long and some may require advance bookings, so be sure to do your research for next year.
2022 marked the 39th year that France has participated in the event, and this year's highlights included a behind-the-scenes tours of the historic Crazy Horse cabaret, access to the presidential palace Elysée, a free visit to the legendary Molitor pool, a special concert from the Air & Space Army Band at the Pantheon, a gourmet market put on by the Agricultural Ministry inside the Hotel de Villeroy, a trip inside Eiffel Tower's engine room where the technicians are hard at work, and more.