10 famous graves to see at the Père Lachaise Cemetery in Paris

By E-lyn Tham

20 Jun 2022 • 4 minutes read
The Père Lachaise Cemetery is the largest cemetery in Paris. In fact, it's the most visited cemetery in the world, attracting more than 3.5 million visitors a year. Visiting a cemetery may not be high on everyone's Paris bucket list, but did you know that the cemetery is home to countless famous personalities?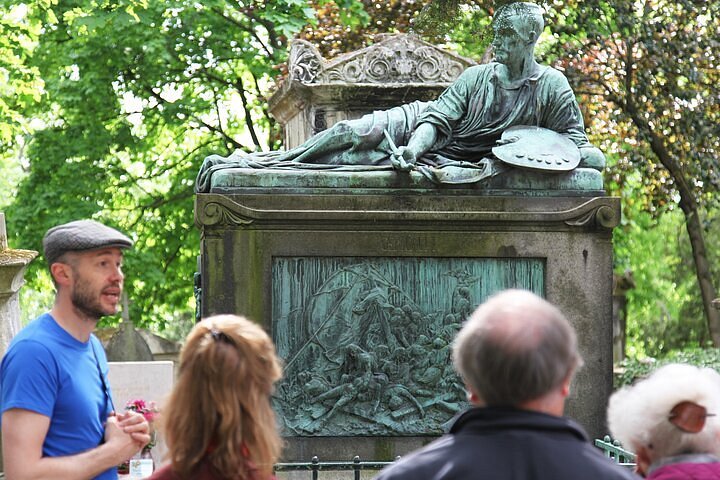 Sprawling over an area of 110 acres, the cemetery is said to hold around 300,000 to a million burial plots. Due to its size, it's often hard to locate the grave that you wish to visit: either pick up a map at the entrance, do some research to find out which division each grave is in, or save yourself the the trouble by joining this Paris Père Lachaise Cemetery: Famous graves of Paris walking tour.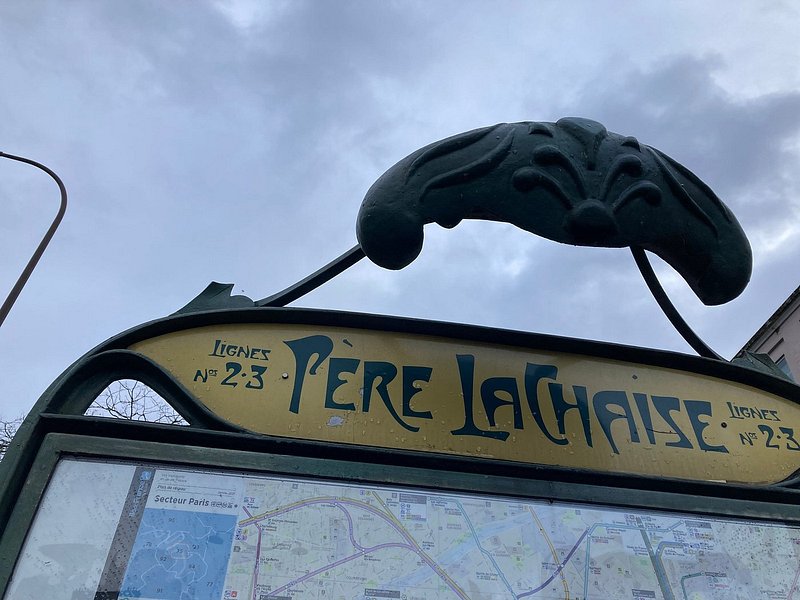 How to get to Père Lachaise Cemetery
Getting to the Père Lachaise Cemetery is easy: simply take the metro (line 2) to the Philippe Auguste station, and exit via the Porte du Repos pedestrian entrance. Other stations close to the cemetery include Père Lachaise (lines 2 and 3), as well as Gambetta (line 3).
Visiting the Père Lachaise Cemetery may seem a bit odd, but these 10 famous—and interesting!—graves found there might change your mind.
1. Frédéric Chopin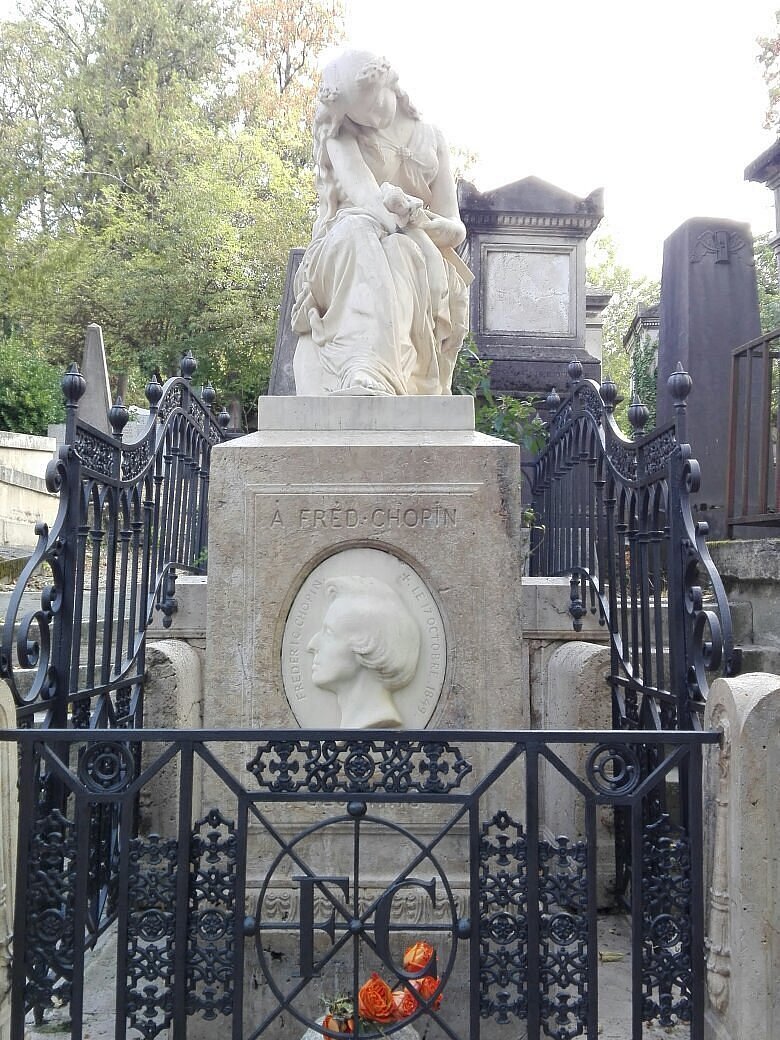 A famous Polish composer, Chopin's life revolved around music. Hence, it's only fitting that you hear his grave before you see it: fans of the composer have placed a speaker on Chopin's grave, which plays some of his famous works. His grave is adorned with a statue of Euterpe, the muse of music, weeping over a broken instrument. Interestingly, his whole body is buried at the Pere Lachaise Cemetery save for his heart, which was returned to his hometown in Warsaw.
2. Jim Morrison
The famous frontman of rock band The Doors, Jim Morrison is buried here. His grave is one of Père Lachaise Cemetery's most visited graves—so much so that it has been defaced by graffiti on multiple occasions. A bust on his headstone has also been stolen. Today, the grave is fenced off and under constant surveillance. Look out for the bronze plaque on his tombstone that contains the Greek phrase kata ton daimona eautou', which means "the one who fights his own demons".
3. Oscar Wilde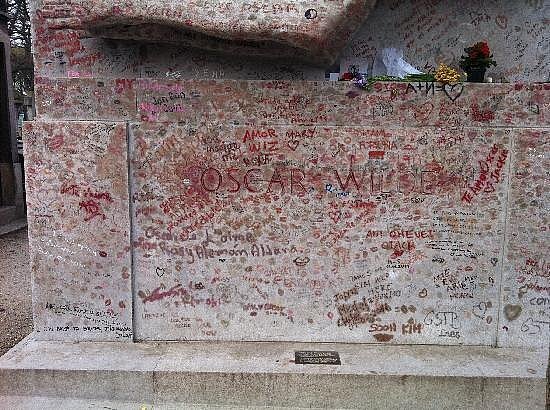 Oscar Wilde's grave is another popular spot at Père Lachaise Cemetery. The Irish playwright, journalist, poet, and novelist was loved through the ages. His tomb was built by sculptor Jacob Epstein, who applied a curious Egyptian theme, and included a three-meter tall Modernist angel sculpture. What makes it stand out, however, are the hundreds of thousands of lipstick marks that cover the tomb. A glass barrier was installed in 2011 to prevent this, but fans remained undeterred. You'll also find plenty of love notes and adoring poems at the site.
4. Edith Piaf
Singer, songwriter and actress Edith Piaf was a household name in the global music scene. She had humble beginnings—she started singing on the streets of Paris before making it into bars and clubs. After World War II, she became one of France's most revered entertainers, and held frequent shows at Paris' Olympia music hall. Her grave is covered with fresh flowers every day.
5. Molière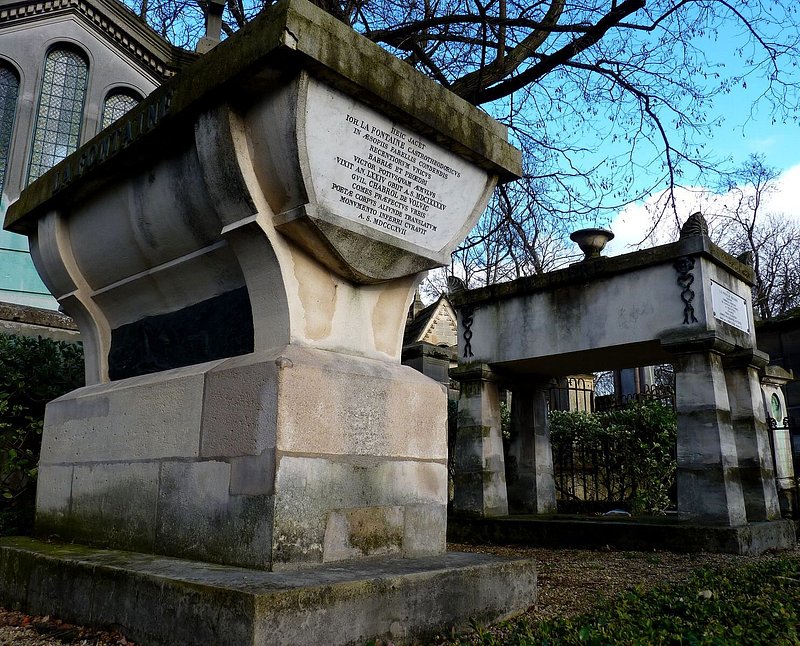 Jean-Baptiste Poquelin is buried here under his stage name Molière, having churned out famous plays such as The Misanthrope and Tartuffe. He performed frequently at Comedie-Francaise, which is the world's oldest theater company. Moliere's remains were moved to the Père Lachaise Cemetery in 1817 and it's anybody's guess if his remains are actually in the grave.
6. Abelard and Heloise
Ah, who isn't drawn to a good—yet tragic—love story? In medieval times, theologist Abelard was enamored with Heloise, who was 20 years younger than him. He became her tutor, and they fell in love. Heloise eventually became pregnant with Abelard's child and they fled to Brittany to be married. They were caught by Heloise's uncle, who forced Heloise to become a nun, and castrated Abelard. The two were forbidden to ever meet again and spent the rest of their lives writing letters to each other.
7. Étienne Robertson
Étienne Robertson was a renowned Belgium physicist, who delighted audiences as a stage magician and illusionist. He specialized in using lanterns to project "ghosts and spirits", enhanced by mood music and spooky effects. His grave is truly a sight to behold: expect an elaborate bas-relief featuring multiple winged ghouls and monsters.
8. Jane Avril
The Moulin Rouge show is one of Paris' most popular attractions. If you've come across a poster advertising the show, chances are you've set eyes on Jane Avril, who was the can-can dancer depicted in all of the show's promotional material. She was played by Nicole Kidman in the 2001 movie adaptation, as well as by Zsa Zsa Gabor in the 1952 version.
9. Fernand Arbelot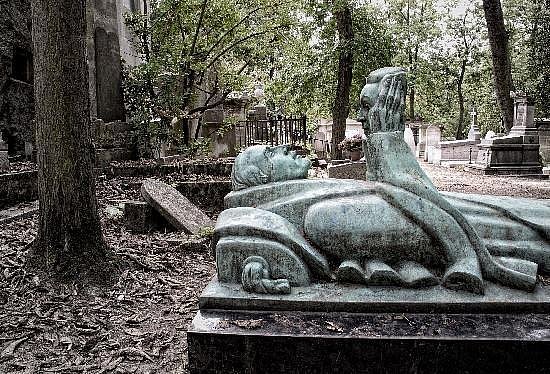 French actor Fernand Arbelot may not be the most famous of the lot, but his grave is definitely worth a visit. His tombstone, designed by Adolphe Wansart, depicts Arbelot lying down whilst holding the head of his wife. It's said that this represents his desire to be able to gaze at his wife for all of eternity, a testament to their undying love.
10. Victor Noir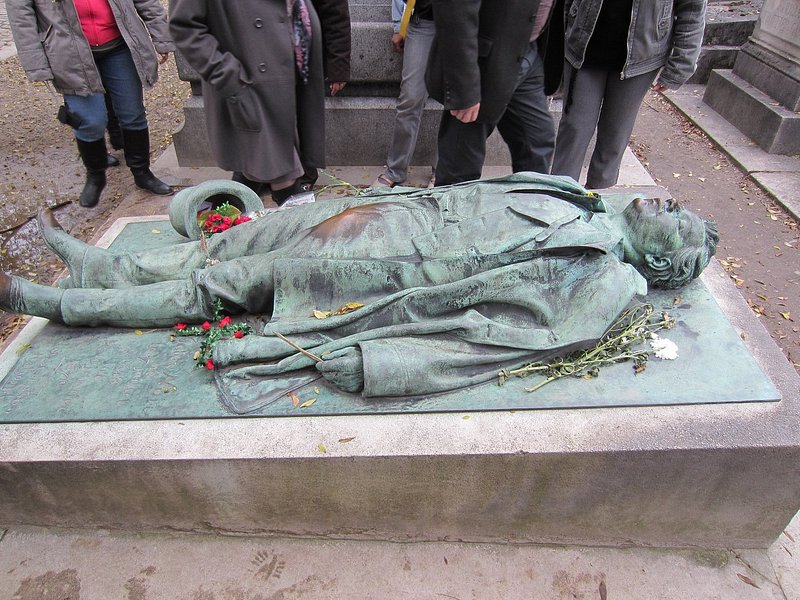 Journalist Victor Noir met with a tragic end—he was shot to death by Prince Pierre Bonaparte following a dispute between two Corsican newspapers. Noir's grave is now adorned by a life-sized bronze sculpture, which shows him in a fallen position after being shot. Fun fact: many locals and tourists visit his grave to pray for fertility.