Why Trinidad is the best Caribbean island
Nature, relaxation, intense creative energy, and some of the finest food in the Caribbean.

By Patrice Grell Yursik

1 Oct 2022 • 3 minutes read
I spent half my life in Trinidad before migrating to the United States in 1998 and I'll admit, being born and raised in a place can inure you to its charms. There was a time in my life when I took sunshine, blue skies, and lush verdancy for granted. But now every visit is a chance to see my homeland through new eyes.
Most tourists come to Trinidad and Tobago (T & T), off the coast of Venezuela, for Carnival, our annual farewell to the flesh which turns our twin islands into a mecca for bacchanalists. I usually wind up going for Christmas, when my mother yearns for her children to celebrate with traditional culinary delights and festive parang music. I haven't been home since 2018, and it feels like forever ago. So I'm ready to go back and immerse myself in everything that makes Trinidad so special. And the reasons are many. Let me try to convince you.
Off-the-beaten path beach days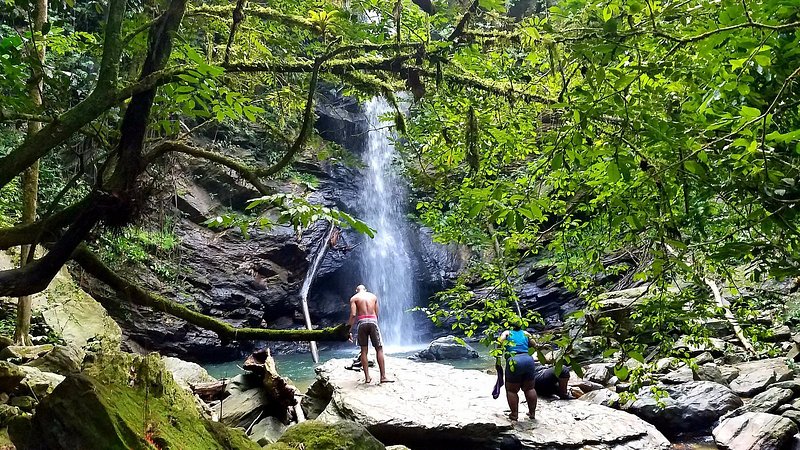 The beaches of Trinidad's north coast are eye-popping and require a full day to explore (preferably by car). There's nothing better than the cool breeze of the forested hills, the unmistakable scent of brake pads as you wind around the steep coastal road, and that first glimpse of the crashing blue water of Maracas Bay. A brief stop at the food stand at lookout point for fresh fruit chow is mandatory before a shark and bake lunch at Richard's overlooking the water. From there, it's just a short drive east to the sugary sands of Blanchisseuse, where I could easily spend an entire afternoon, and hiking to Three Pools and Avocat Waterfall.
The wildlife encounters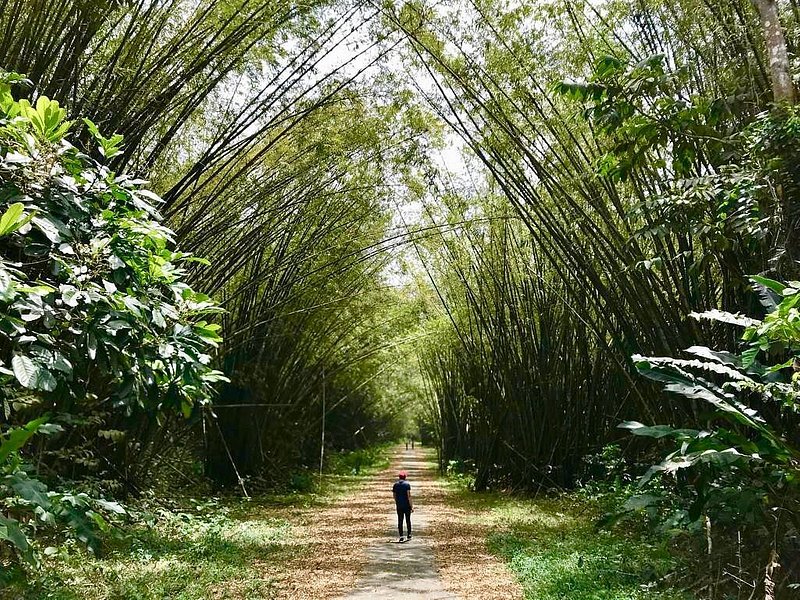 If you're into spotting wildlife, Trinidad has plenty—and it's fairly easy to see. For years, I've longed to visit during the height of leatherback turtle nesting season (June to August is considered the best time for watching the hatchlings emerge). The northeastern coast is home to the third biggest leatherback turtle nesting ground on the planet, and every year the world's largest sea turtles cluster along these sandy shores to nest and lay their eggs (booking a tour guide is the best—and safest—way to see it).
Trini has tons of birds, too. 487 species in all. Birdwatchers from around the world have historically come to look for rare avian species in the island's tropical forests and swamps. You can try your luck with a hike up to the Bamboo Cathedral to spot Green-backed trogons and red howler monkeys call from the treetops. Or go for a tour of the Caroni Swamp at sunset, where pink flamingos nest in the mangroves alongside Trinidad and Tobago's national bird, the Scarlet Ibis.
The style, culture, and creativity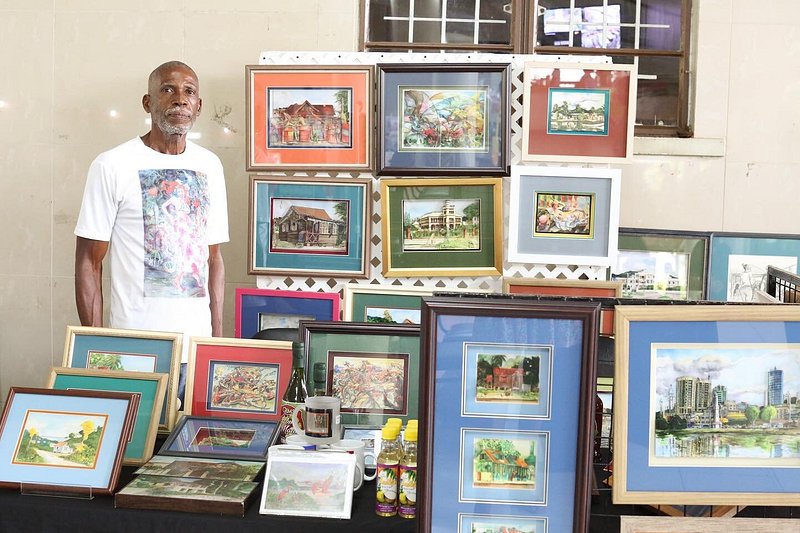 Music, fashion, jewelry, the arts...the creative energy here is palpable and there's no shortage of local talent. For some seriously cool souvenirs, UpMarket stocks all sorts of artisan goodies from handmade accessories to bespoke stationery and candles. At the renowned Paper Based bookstore, you might wind up browsing the latest Caribbean fiction alongside a prominent local author or poet. And while in the area, stop by the jewelry designer Rachel Rochford for some of her feather-light wire earrings (I've got more pairs I can count). If you're looking to bring back the best in homegrown fashion, there's the iconic minimalist designs at Meiling; the studio of acclaimed afrocentric designers The Cloth; glamorous gowns at Zadd and Eastman; and one of a kind tie-dyed dresses and caftans at Lisa Faye Hand Dyed Silk Clothing.
When you're done all shopped out, end the day at Rootsyardd, a carefully curated cultural hub and night market complete with DJs, live performances, art installations, and healthy local eats (including Trini specialty freshly baked dirt oven bread). It's all housed at the Trinidad Theater Workshop, the longest-running theatre in the Caribbean.
The hot roti and fancy cuisine
Every time I go to T & T, I come with a list of goodies I want to eat—fresh fruit, roti, pelau, callaloo…I could go on and on. It starts right outside the Piarco International Airport with hot and fresh doubles—a sandwich made from curried chickpeas tucked between two pieces of fried flat bread. Then I need at least two currants rolls from Jacqueline's Patisserie, a good aloo pie from the Blue Shop in Barataria, and a sweet, soft, decadent coconut loaf by the Little Loaf Baking Company at specialty grocery Creme Fraiche. Yum.
Of course, Trini cuisine has more to offer beyond baked goods (no matter how good they are) and you'd be remiss to skip an elegant dinner out in Port of Spain, San Fernando, or anywhere else on the island. Some of my absolute favorites include Apsara for northern Indian cuisine, Buzo Osteria Italiana for pasta, Joseph's for Mediterranean, and the classic Veni Mange for authentic Trini eats.
The perfect way to close out a trip? An evening of live music, drinks, and fond farewells to my loved ones at Kafe Blue, where the soulful beats accompany me on my way back home.
---