The best places to visit around the world in December
Romantic canal cruises, adrenaline rushes, and luxe shopping are in store.
By Janis MVK

13 Oct 2022 • 3 minutes read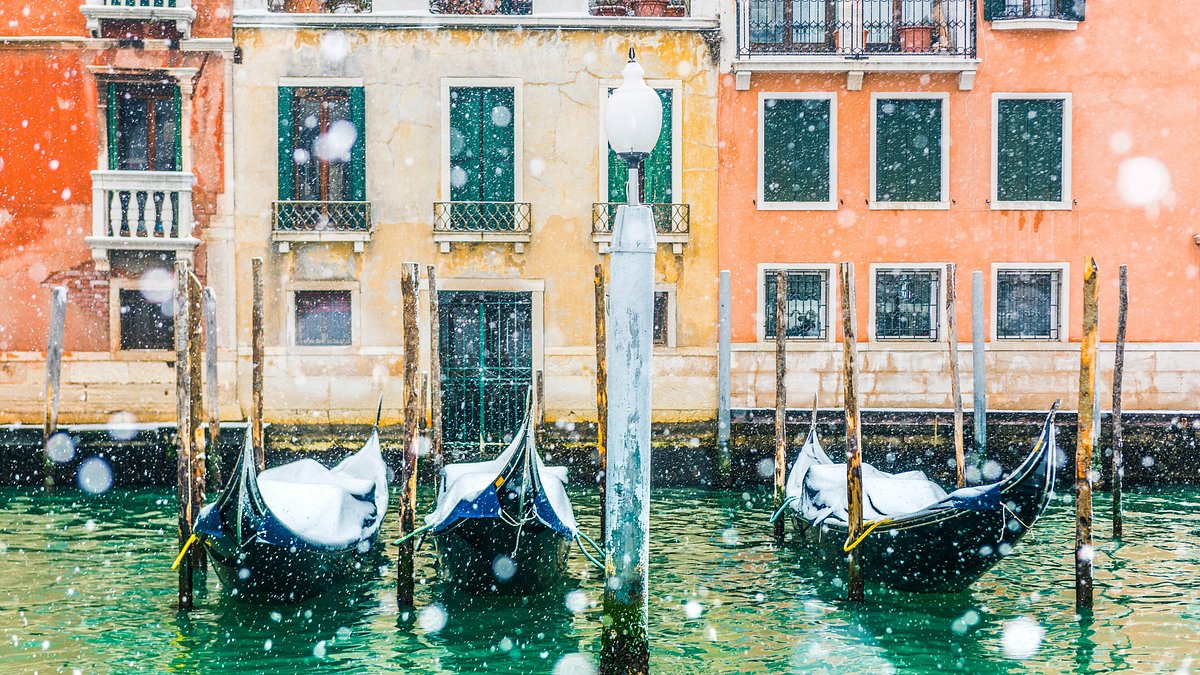 For some, December is for getting together with friends and family for some much-needed quality time. For others, it's a time to recharge and reflect before the New Year in the form of a getaway. Whether you're looking to bring the family or go your own way, we've compiled the best places to visit around the world in December to create some final standout memories before a new year unfolds.
For romantic vibes: Venice
No matter what time of year it is, Italy is always a good idea. However, Venice in December is particularly special. Though you won't have warm temperatures or summer sunshine, you can't miss out on an iconic gondola ride. It'll be a little foggy during this time of year, but the winter mist boosts the mysterious, romantic vibe. Travel back in time and experience a performance at the renowned opera house, Teatro La Fenice, Venice's main theater for close to 300 years. Lastly, an obvious must-do is to get a taste of the country's drink of choice. The best way to do it? A wine tasting tour, of course. Sample regional wines, discover local bars, and taste Venetian specialties. Note: be sure to pack appropriate footwear for this time of year, when the appearance of the acqua alta (a high tide that turns some walkways into lagoons) is likely.
For immersion in nature: Costa Rica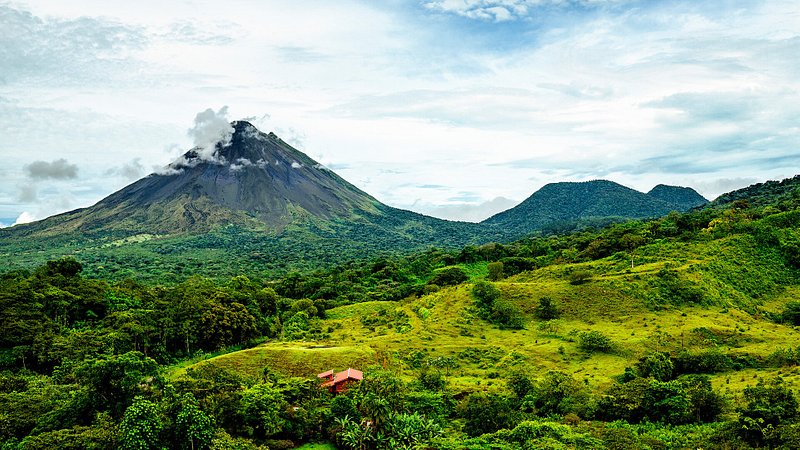 December kicks off the high season and the drier part of the year in Costa Rica, so while there will be more crowds than, say, October, you'll be sure to have great weather and plenty of activities to tap into. Adventurers should visit Arenal Volcano National Park, where you can hike up the active volcano and take in the rainforest views, dip into hot springs, or take a rafting trip. Those looking for a more relaxing time can head to Costa Rica's Pacific coast to soak in the sun at Tamarindo Beach. Or, get a look into the country's cultural history with a stop in San Jose and a visit to the Teatro Nacional Costa Rica. Built in 1897, the historical theater is a must-see with its stunning interior design and lavish furnishings.
For luxury shopping: Dubai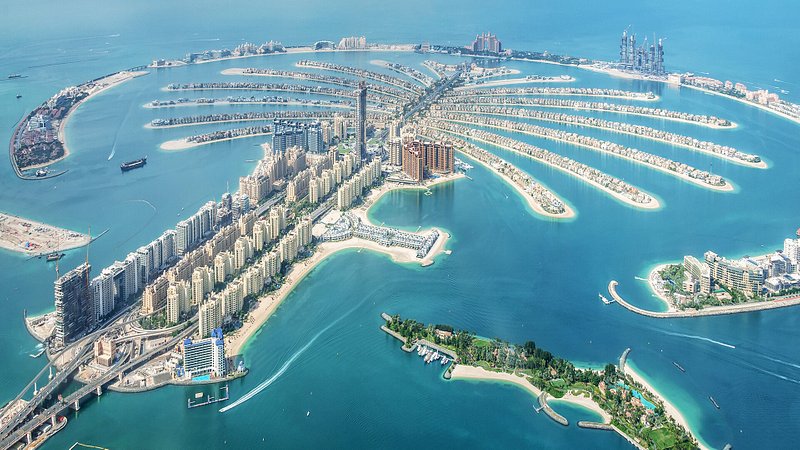 Craving a bit of luxury this December? The Dubai Mall houses nearly every high-end luxury designer and jeweler imaginable. Beyond shopping, the mall is home to the Dubai Aquarium and Underwater Zoo, as well as the Dubai Ice Rink—both are perfect for keeping kids entertained. Visit The Dubai Frame and take a moment to take in its unique design—both exterior and interior. Inside, there's a museum covering the city's history and you can fully appreciate the Frame's glass floors at the top of the 492-foot structure. Dubai gets relatively chilly in December, dropping into the 70s compared to its usual 100-plus temps, so be sure to take advantage of the weather and plan some outdoor activities, like ATV desert tours.
For a winter wonderland: Zermatt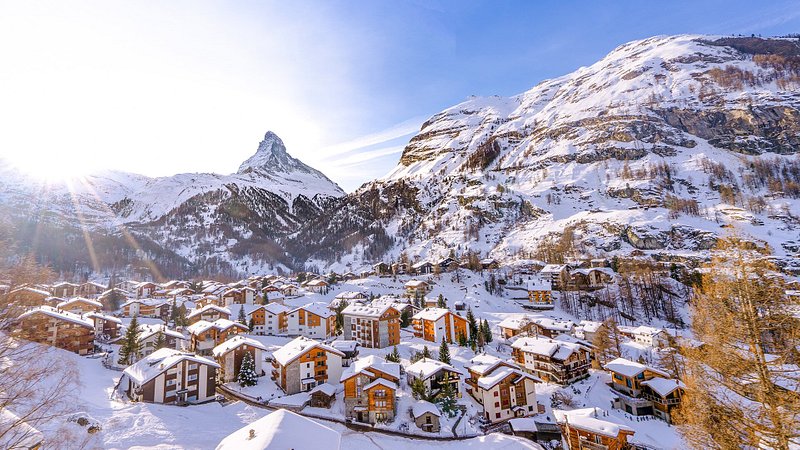 Embrace the cold and head to Zermatt in the Swiss Alps. Aside from being Switzerland's most iconic landmark, the Matterhorn is Zermatt's main attraction. Take in the mountain and other enchanting views on a guided hike through the mountain trails or in a helicopter ride over the Swiss Alps. That said, the best way to experience this area is by gliding down the mountain itself, either by skiing down the slopes at Matterhorn Glacier Paradise or going on a husky-led sleigh ride. Heads up: Zermatt is a car-free city, but there are other modes of transportation like horse-drawn carriages and electric-powered vehicles available.
For warm temperatures: Queenstown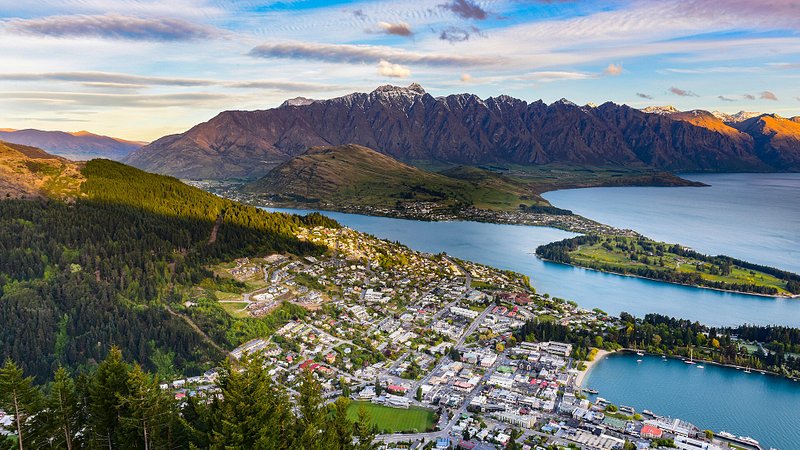 In December, Queenstown welcomes the summer season with its long sunny days and climbing temperatures—perfect for nature lovers and adventure seekers. Visit Queenstown Hill and take a scenic hike or tour it by ATV. Experience the mountain views, lakes, and check out the Basket of Dreams situated near the high point of Queenstown Hill walkway. More of an adrenaline junkie? Go canyoning and repel, swim, jump, and zip line, making the most of your out-of-the-box experience. Prefer a quiet stroll instead? The free Queenstown Gardens is located right in the heart of town, leading visitors along Lake Wakatipu's shoreline among flowers and manicured landscaping.
For seafood and beaches: Maldives
Need an even more extreme reprieve from the cold? The Maldives in Kaafu Atoll is a tropical dreamscape. Complete with picturesque azure waters, white sandy beaches, and temps reaching a warm 85 degrees, paradise is certainly guaranteed—especially since December marks the beginning of Maldives' dry season. Visit Male to enjoy the fish markets and local shops by day and take in the boisterous nightlife once the sun sets. Book a VRBO or vacation rental and plan on experiencing the many flavors of the island like a local: Head to the Male Fish Market for dinner supplies—it's famous for its colossal tuna catches and other fresh local fish—and the Male Local Market for the ripest ingredients to complete your meal. Make sure to visit Artificial Beach, a breathtaking man-made seashore formed like a crescent.