6 size-inclusive spas, recommended by plus-size travelers
Blissful places where size doesn't matter and everyone's comfort is an equally top priority.

By Alyse Whitney

18 Nov 2022 • 5 minutes read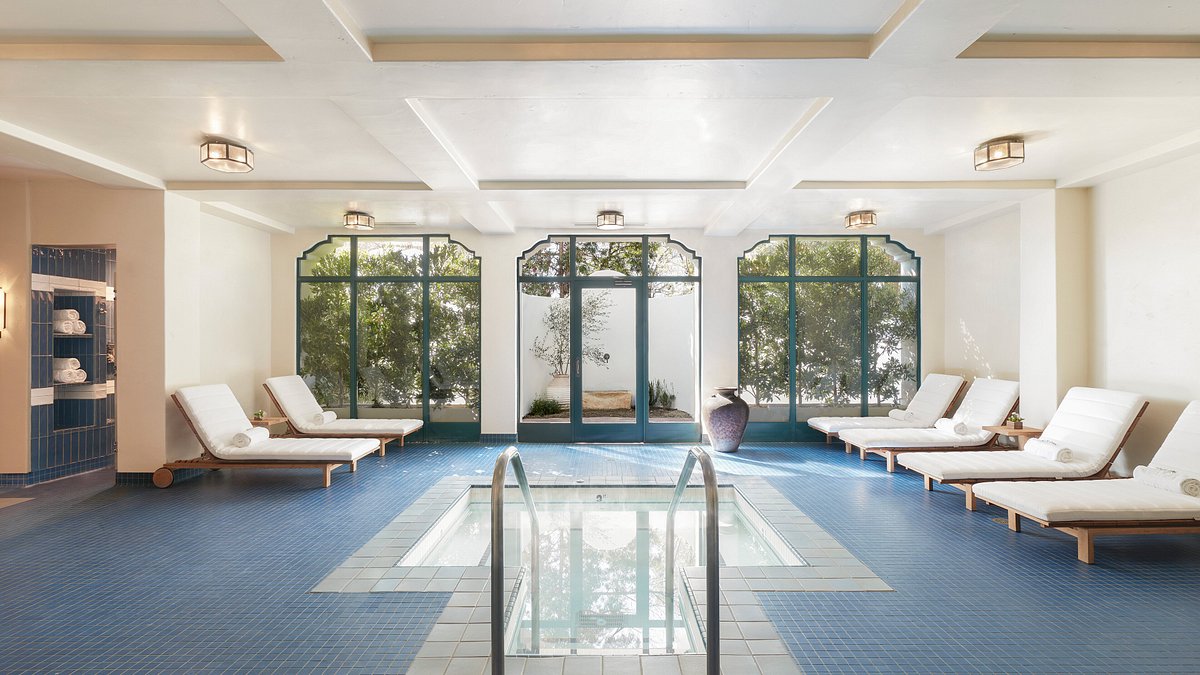 For most of my life as a plus-size woman, I didn't think I could be a "spa person." The spa-water-drinking, cucumber-wearing, robe-clad, and usually-thin white women on TV and in movies didn't look like me—so I never aspired to be one. Almost every hotel and spa I've gone to has a "one size fits most" robe that maybe caps out at size large, which does not cover all of my goodies. So I started packing my own robes to avoid the disappointment of not being able to relax because my size is not like "most."
Then earlier this year, I had an experience that changed my whole spa perspective at Rancho Bernardo Inn, just outside of San Diego, CA (massages start at $165). When we arrived to check in, I asked if they had multiple robe sizes. To my surprise and delight, they had two sizing options that covered up to roughly size 3X. I was able to not only close my robe, but wrap myself up in it like a newborn baby after my massage, soft, glowing, and cozy for a lunch of poolside chicken tenders. I never felt shamed for asking for a larger size, I wasn't made aware of how much space I took up as I floated alone in the middle of the private pool, and I was able to relax and unwind fully and comfortably—in other words, I felt exactly the way that spas should make you feel.
This experience started a fire in me to become a certified spa person. To help plan my next visit, I asked mid- and plus-size friends, writers, editors, and content creators to share their favorite size-inclusive spas around the world—and added a few newfound suggestions of my own. I hope this helps people of all sizes find spaces where they can feel comfortable being themselves—whether enrobed or naked.
Hugh Spa and Wi Spa in Los Angeles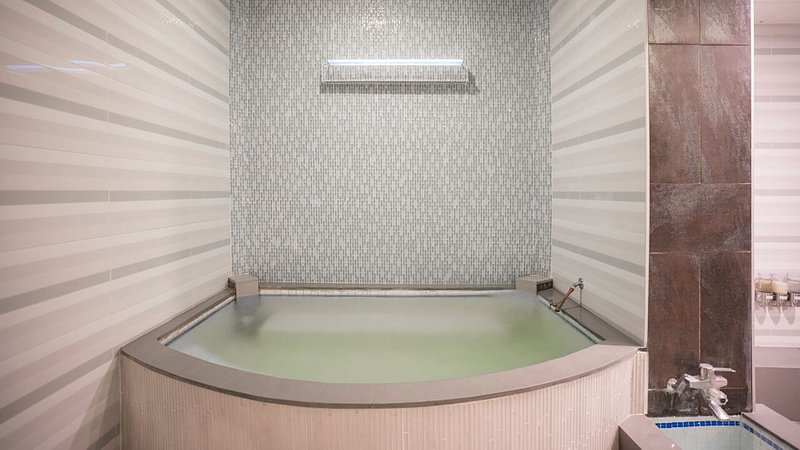 I never have felt free to let my body wiggle and jiggle however it wanted to—except at Wi Spa. I traveled through multiple pools of different temperatures, showers, and saunas—all of which are included for a $30 admission fee, which is waived when you book a scrub and massage for $165 or another similarly priced service—and never felt judged or even looked at. I got a full-body scrub down and massage by an older Korean auntie who did not care how many folds my body had. People of all ages, shapes, and sizes just hung out and kept to themselves. It's a freeing experience I hope everyone has in their lifetime.
Heads up: Wi Spa is a nude spa with gender-designated areas. In co-ed areas, you are given baggy t-shirts and shorts (offered in many sizes) to be comfortable in communal saunas, the restaurant, and other relaxation areas.
Alex Michael May, a mid-size content creator, is also a fan of Wi and neighboring Koreatown spot Hugh Spa (which is a women-only facility, with admission starting at $35 and scrubs starting at $65 with admission included). "The Korean spa culture in L.A. changed my perspective about a lot and helped me to accept my body," she says. "Being naked at a Korean spa like Hugh and Wi, I felt just like anyone else and it made me feel safe moving forward for more spa days."
SoJo Spa Club in Edgewater, NJ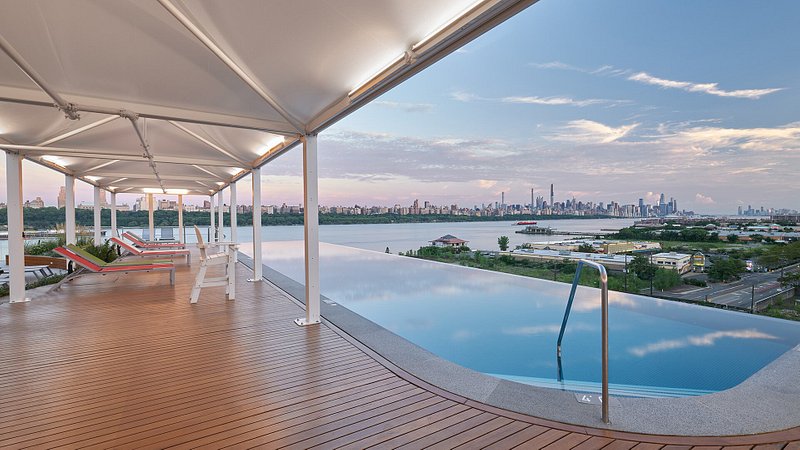 Jessica Torres, an NYC-based content creator, touts SoJo as possibly the "most size-inclusive spa" ever. "For once I didn't have to fight a robe to fit me nor was I the biggest size that could fit their robes—and I'm usually not the only plus-size person there," she says. "The staff always treats me kindly, never snobby or unwelcoming, and the other spa-goers are extremely friendly, too. Everyone is there to relax and have a good time."
Torres' go-to treatment is the Korean body scrub ($75 for 30 minutes, plus $80 daily admission to all the saunas, pools, steam room, and other services). Overall, she says it's the "small details that make or break an experience, like the water massage seats in the pool being wide enough to sit a plus-size body." (You can see Torres' full review of her experience on Instagram.)
Ojai Valley Inn in Ojai, CA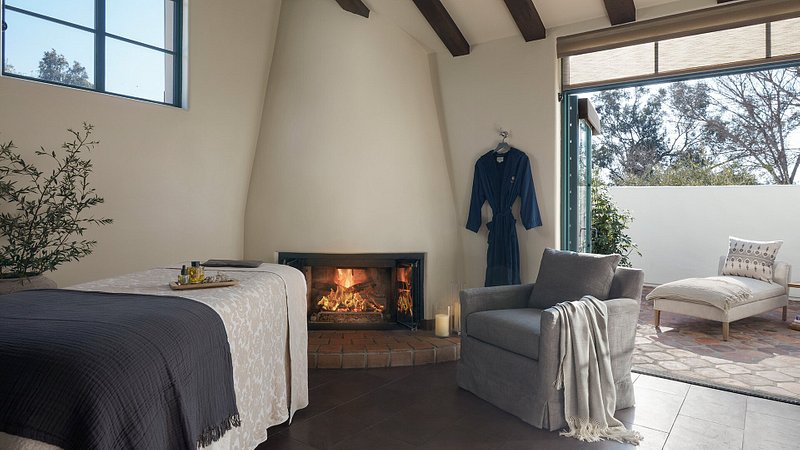 Alexandrea Cormier, a Los Angeles-based "spa enthusiast," has been to at least 20 spas in her lifetime and always worried about being judged for her size the first time she visited a new spot. That pattern changed when she visited the luxurious Ojai Valley Inn (massages start at $260), which she calls the "absolute best, hands-down treatment" she has ever received. During a tour of the sprawling grounds—which has multiple pools, hot tubs, gender-restricted areas for maximum privacy, steam showers, steam rooms, saunas, plunge pools, and serene relaxing areas—she asked about robe sizing. To her surprise, Ojai actually put size 3X robes in every locker and had XL and 6X available upon request.
Cormier got the signature Ojai massage—featuring native local scents like clementines, lavender, and eucalyptus—and was so relaxed by her "miracle worker" masseuse that she had to be woken up at one point. "I felt like my body fit easily on the heated table and it's almost as if she could tell I was nervous about it since she placed my arms where they would fit and be comfortable anytime she moved them," she says. "All in all, it was a 15/10 experience."
The Wellhouse at Blackberry Farm in Walland, TN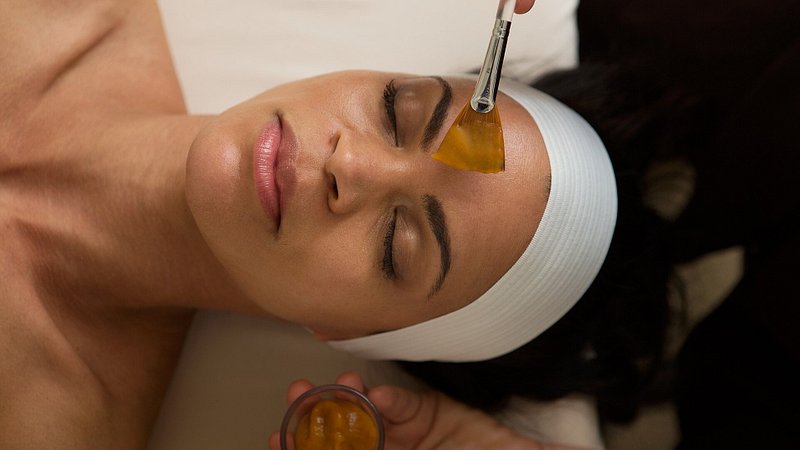 Earlier this year, Dianna Mazzone, associate features director at Allure, reported and wrote a powerful piece asking: "Where are all the plus-size spa robes?" As a beauty editor who reviews products and treatments, Mazzone estimates she's been to upwards of 100 spas across the country. "Three or four spas get robe sizing exactly right, which, in my opinion, means asking clients' preferred robe size prior to arrival or making a wide range of sizes readily available in locker rooms," she says.
One of those on-point spas was The Wellhouse at Blackberry Farm. "Upon walking into the locker room, I was ushered over to a wall of robes and given the opportunity to choose my preferred fit," she says. "That simple gesture made a huge difference in my comfort level." She enjoyed the "warm, welcoming, rustic, but not at all outdated" spa to its fullest, including a "gorgeous lounge area which has plush white chaise lounges and spectacular views of the Great Smoky Mountains; a Tranquility Room with floating daybeds suspended by the ceiling perfect for a post-treatment nap; and a stunning outdoor pool." She recommends the Smoky Mountain Skin Glow ($320; other massages start at $200): an 80-minute treatment with a scrub, a private steam bath, and a full-body massage.
LUSH Spa in London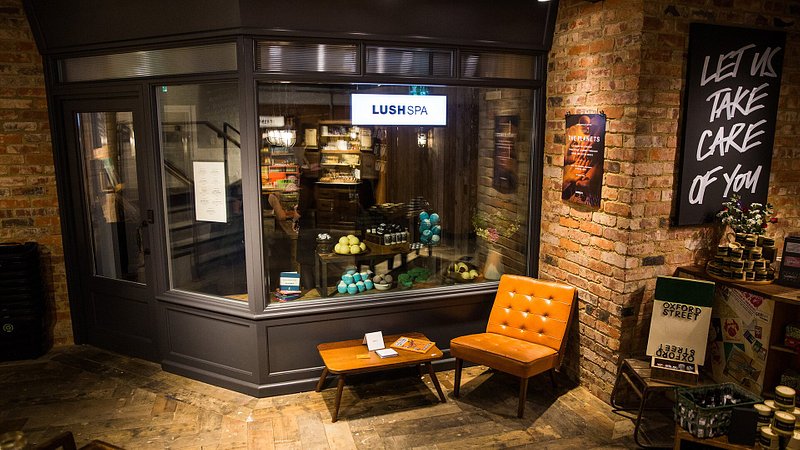 Sean Taylor, content creator and star of the first season of Netflix's The Circle, raves about her experience at LUSH Spa in New York City, where she says she was "transported to another world, like inside an English cottage." The NYC location has since closed, but lucky for us, there's a nearly identical location in London.
Even before arriving, she felt comfortable because the spa shares modesty indicators online, which denote the level of undress that is typical for each treatment. Each bathroom and shower was also individual and private rather than a typical locker room and included comfortable, size-inclusive robes and towels.
The ambiance and quality of the massage were both incredible for Taylor. "My masseuse greeted me with a warm cup of herbal tea and asked me to select one of 11 words to set an intention for the treatment," she says. "I chose 'uninhibited' for my Synesthesia massage ($159 USD for 80 minutes). The lights were low; the aromatics were tailored to the intention I selected; and the massage was almost choreographed to the unique soundtrack of orchestral music. I didn't want it to end, but when it was over I took my time in my personal bathroom. I've never experienced anything like it, it was so special."