6 stellar weekend escapes from Mexico City
Travel back in time and experience nature's wonders steps away from Mexico City.

By Ebony Joseph

22 Nov 2022 • 4 minutes read
World-class amenities, restaurants, and art representing a unique blend of indigenous and colonial influences are what attract travelers and remote workers alike to Mexico's capital city. It's easy to spend your days getting blissfully lost in Mexico City's unique neighborhoods, but if you're looking for a break from the urban hustle, consider adding one of these stops to your itinerary for a day trip or full weekend getaway.
For the history buff: Teotihuacan
Distance: 1–1.5 hour drive from Mexico City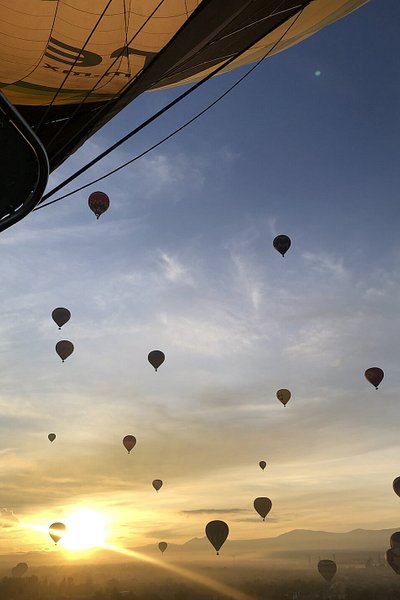 Once the center of learning and spiritual exploration for the ancient Toltecs, the ancient Mayan pyramids of Teotihuacan are sure to inspire you on your journey to enlightenment. Stroll through this once vibrant city to admire the Temple of Quetzalcoatl, the Pyramid of the Sun, and the Pyramid of the Moon. Be sure to bring cash as entry is 80 pesos per person.
For those seeking a more elevated experience, opt for this hot-air balloon ride tour which includes lunch and round-trip transportation from Mexico City. You'll start your day taking in the sunrise whilst floating about the majestic city, followed by a champagne toast and brunch. Then, your tour guide will drive you to the park entrance where you'll explore the historical grounds before heading to lunch at Mayahuel. If you choose to explore on your own, consider dining at the iconic and Instagrammable La Gruta, which is located in a cave.
For the architecture admirer: Cholula
Distance: 2–2.5 drive from Mexico City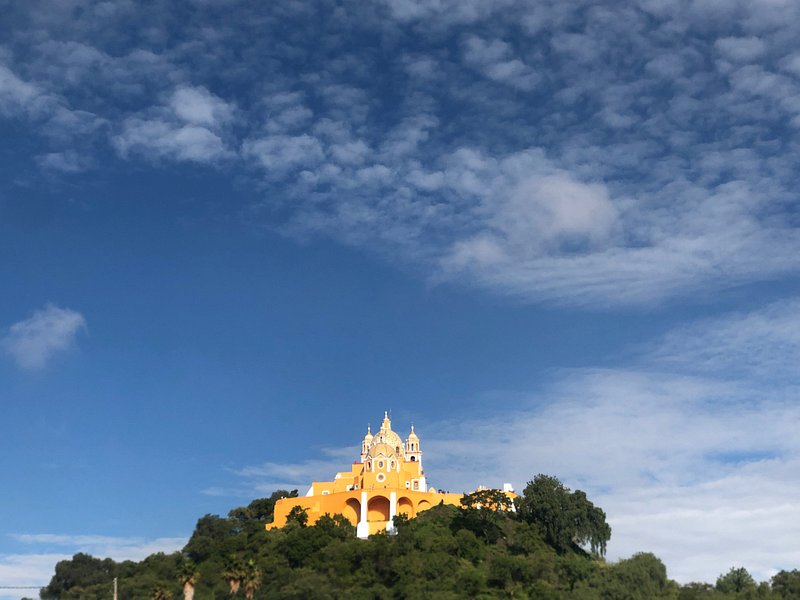 The scenic drive through lush green areas around the Popocatepetl and Iztaccihuatl volcanoes is reason enough to take a trip to Cholula. The city is most famous for its cathedrals, which are a unique fusion of Spanish colonial and traditionally Mexican architecture. Santa Maria Tonantzintla is adorned in gilded Baroque and Indigenous art that can only be appreciated in person. While visitors are prohibited from taking photos, postcards are available for sale on site. Another must-see is the Iglesia de Nuestra Señora de los Remedios, which sits on top of an ancient pyramid. While the trek to the top is steep, it is surely worth it to take in panoramic views of the city. Consider the rustic and charming Santa Josefita Bed & Breakfast for an overnight stay. After grabbing brunch from the nearby Amalia Capricho Matutino cafe, stroll over to the Plaza of de La Concordia which hosts local vendors and cultural events. From there, you can admire the historic religious sites next door (Convento de San Gabriel Arcángel and Capilla Real de Naturales, among them) before settling in for dinner in the garden of Ciudad Sagrada, which offers stunning views of the aforementioned Iglesia de Nuestra Señora de los Remedios.
For the art lover: Puebla
Distance: 2.5–3 hour drive from Mexico City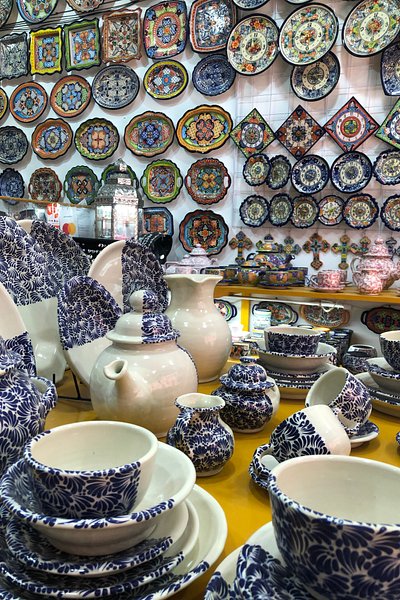 Just 40 minutes away from Cholula is Puebla (the towns are conveniently connected by a free tourist tram). Cobblestone streets, magnificently ornate cathedrals, and intricately painted tiles that adorn stately buildings help the city earn its nickname as a Pueblo Mágico.
Spend at least a day taking in all the city has to offer. There are dozens of museums throughout the city-center, most of which offer free admission on Sundays, including Travelers' Choice picks like the International Museum of Baroque Art and Museo Amaparo (which has the best rooftop view of the city). Gourmands can't miss the spread at La Zanahoria, which takes a plant-based twist on traditional Mexican favorites.
To make the most of your time, book a room at Travelers' Choice Award–winning Casareyna Hotel, which is conveniently located near the town center and features modern amenities (like a rooftop pool). If you're hoping to stay a walkable distance away from the action, consider the ultra-luxe Banyan Tree Puebla, which boasts traditional art and sculptures throughout the property, and is home to the Rosewood Spa.
For the wine enthusiast: Querétaro
Distance: 3 hour drive from Mexico City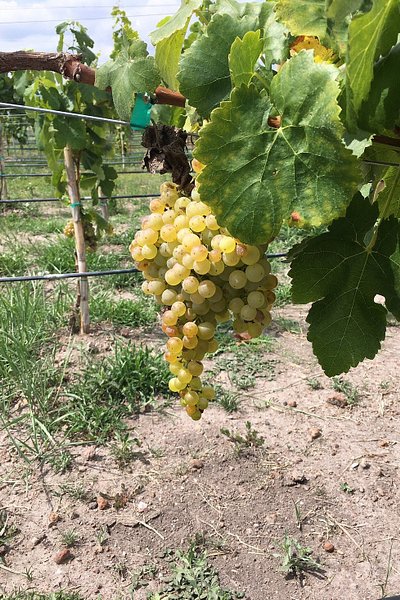 For the adventure seeker: Tolantongo
Distance: 4–5 drive from Mexico City
The hot springs of Tolantongo make for a perfect weekend of adventure and relaxation, where you can lounge in a natural pool after chasing waterfalls and exploring caves. Consider booking a one-day guided tour if you're not in the mood to drive. If you decide to extend your stay through the weekend, the adults-only Hotel Santiurde is the perfect place to rest in luxury. This five-star hotel located in the mountains of Mineral del Monte offers breathtaking views of the surrounding nature preserve and allows pets to stay free of charge (with prior notice).
For the cosmopolitan free spirit: San Miguel de Allende
Distance: 4-5 hour drive from Mexico City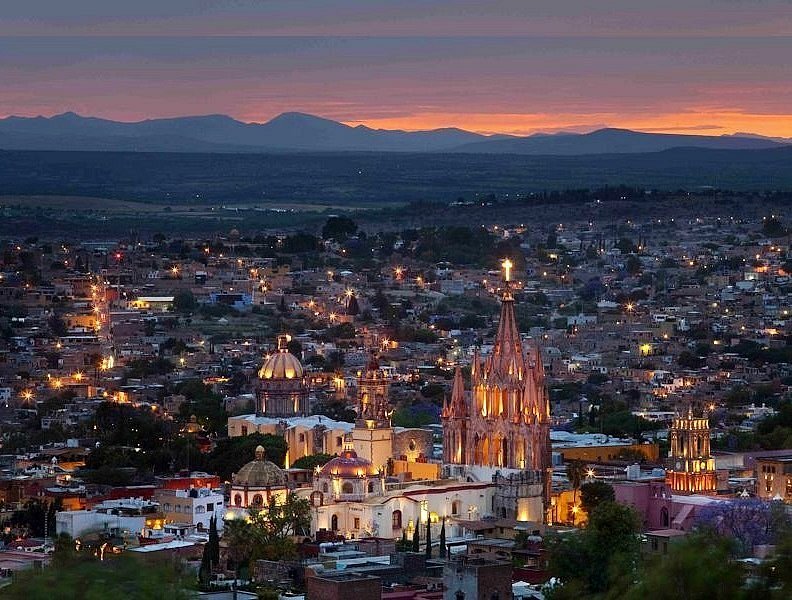 If you're short on time, a one-day tour is a great way to see the highlights. If you're staying in town for more than a day (which you should), consider the lush sanctuary of Casa de Sierra Nevada or boutique feel of Mansion San Miguel, which, as the name suggests, is located in a renovated mansion. The adults-only hotel features eight rooms and a rooftop jacuzzi. Families and large groups will like Casa 1810 Centro, which is within walking distance to the main attractions. Reserve a table at the onsite Trazo 1810 rooftop restaurant for unparalleled views of Parroquia de San Miguel Arcangel.