What is Travellers' Choice Best of the Best?
This award is our highest recognition and is presented annually to those businesses that are the Best of the Best on Tripadvisor, those that earn excellent reviews from travellers and are ranked in the top 1% of properties worldwide.
Learn more
Rome Tourism: Best of Rome
About Rome
It's easy to see why Rome's one of the most-visited places on the planet: There's history everywhere (the Pantheon, the Colosseum, the list goes on), sculptural masterpieces in almost every piazza, and—of course—ridiculously good food. Every trip could feel like a whirlwind, but slow down and you'll discover lots of surprises. Spend a Sunday morning in Trastevere and hunt for vintage finds at Porta Portese flea market. Or hit San Lorenzo—a student neighbourhood with an edgy-but-charming vibe—for trendy shops, galleries, and street art. Dinner's not 'til late here, so grab an aperitivo in Prati—it's walkable from the Vatican and packed with quirky sidestreet bars.Yes, the energy's next-level, so if you need a break, head for the hills (literally) and check out Aventine Hill, a leafy-green suburb with peaceful gardens and some of the best views of the city. There's always something to do and we've got more recs, below.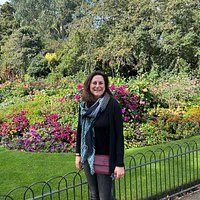 Exploring Rome's underground
A funny thing happened when I brought my teenage son to Rome for the first time: he convinced me to go below ground. Exploring beneath the city's surface revealed a world of fascinating crypts, catacombs, and subterranean sights I had missed on previous visits. Plus, they all offered delightful natural cooling on sweltering Rome days—another highlight of the Eternal City's hidden underground.